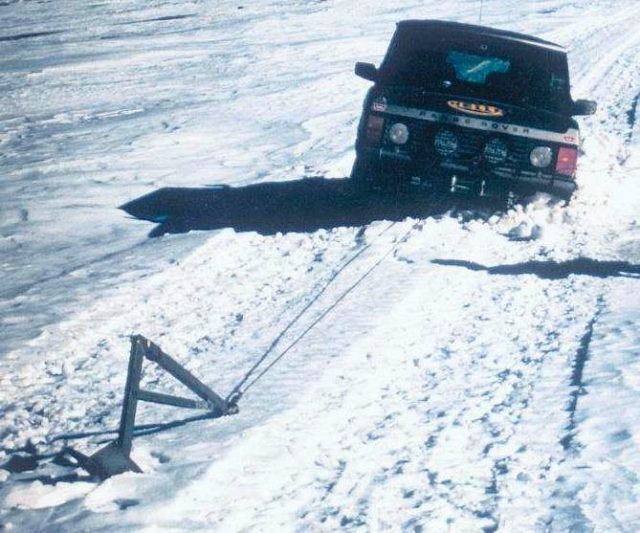 Here at TAP we rarely travel alone, however plenty of people do. If so, ever been alone on the trail and got stuck in sand, mud, or snow? You look around for an anchor point for your winch, but there is nothing around you. Traveling alone in this circumstance, you risk getting stuck. That's where a remote anchoring device comes in. One of the better known brands is the Pull Pal, so here's some information on it and some reasons to consider adding one to your recovery gear list. Note: TAP has no affiliation with Pull Pal and has yet to personally use one.
What is a Pull Pal? The Pull Pal is a remote anchoring device that can be placed just about anywhere. It's portable and well-suited for a wide range of environments particularly when winching in sand and mud. It's design relies on the rules of physics and is a hefty plow blade that sets firmly and safely into sand, clay, mud and hardpan soil and snow.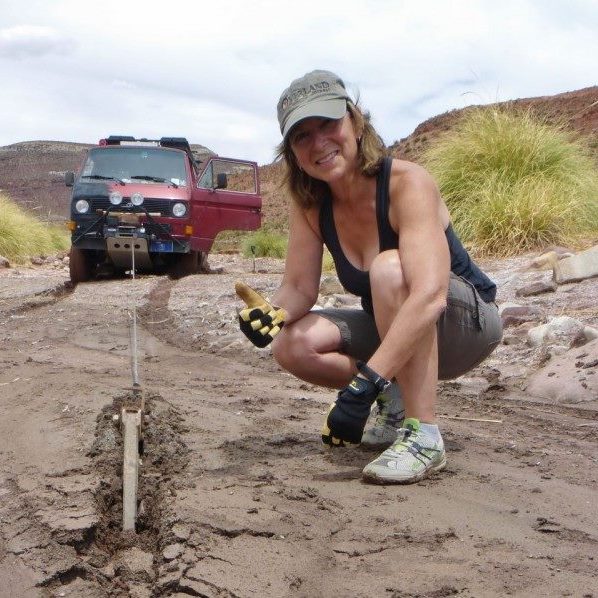 The Pull Pal is designed to get you up and over hill stalls and minimize dangerous situations. It gives you more control — even when you are alone and saves you time, transmissions, and tires.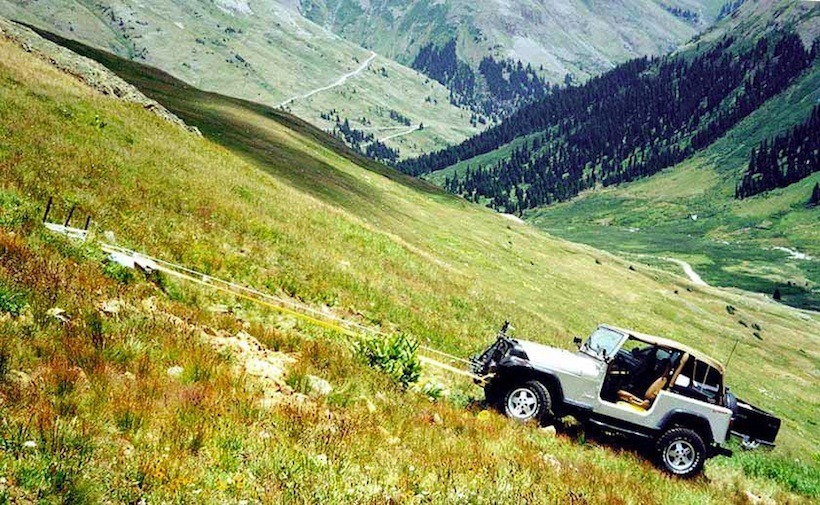 Why use a remote anchoring device?
Using one gives you the maximum pull from your winch by allowing you to unspool the cable to the layer that gives maximum pull power. You lose considerable pulling power (up to 20% on some units) with each layer of cable left spooled. So when you're really stuck and you need all the power you can get from your winch, a recovery anchor, like a Pull Pal comes in handy.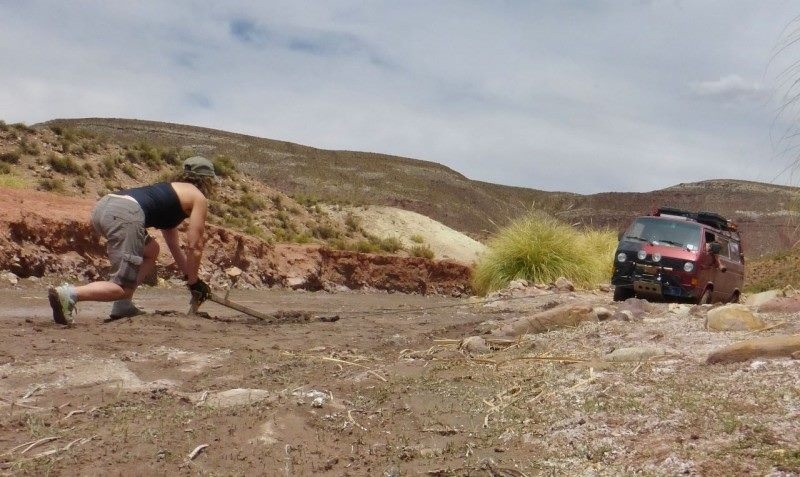 Pull Pal Specific info:
– It's designed to be used with winch-equipped vehicles.
– Pull Pal is constructed with a forged chrome-moly plow assembly, welded construction overall and assembled with Grade 8 bolts for strength and quality.
– Simply insert the plow point into the soil. As the winch cable tightens, the point embeds itself deeply and firmly into the ground and frees your rig with the assistance of the wheels in motion.
– The Pull Pal folds compactly to the size of an ordinary bumper jack for easy storage. It can be mounted inside or outside or stored in Pull Pal's custom carrying case.
– A FourTreks mounting system can be used to secure your Pull Pal to round or square-tube roll bars and bumpers.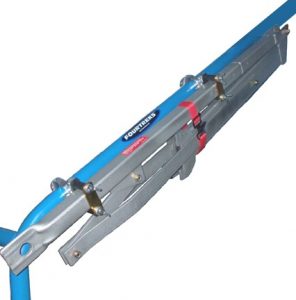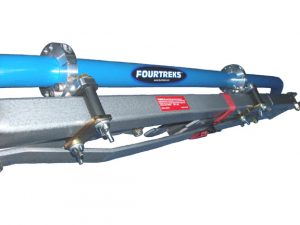 A Pull Pal mounted on a 2014 JK Wrangler along side the hi lift jack mount. Spade in cargo area, secured with NRS cambuckle straps.

Pull Pal Specs:

RW 16,000 "Extra Heavy Duty" Pull Pal- Has two 2″ detachable wings that make an 18″ spade. It has a heavy duty down tube and a 45″ shaft: this Pull Pal is made for vehicles weighing up to 12,000 GVW.
RW 14,000 "Military-Size" Pull Pal for Suburbans, large trucks and Hummers, GVW 10,000 and under
RW 11,000 Pull Pal for Jeeps through mi-size trucks, GVW 6000 and under
RW 6,000 Pull Pal for light buggies, the Suzuki Samurai, sand rails, ATVs and UTVs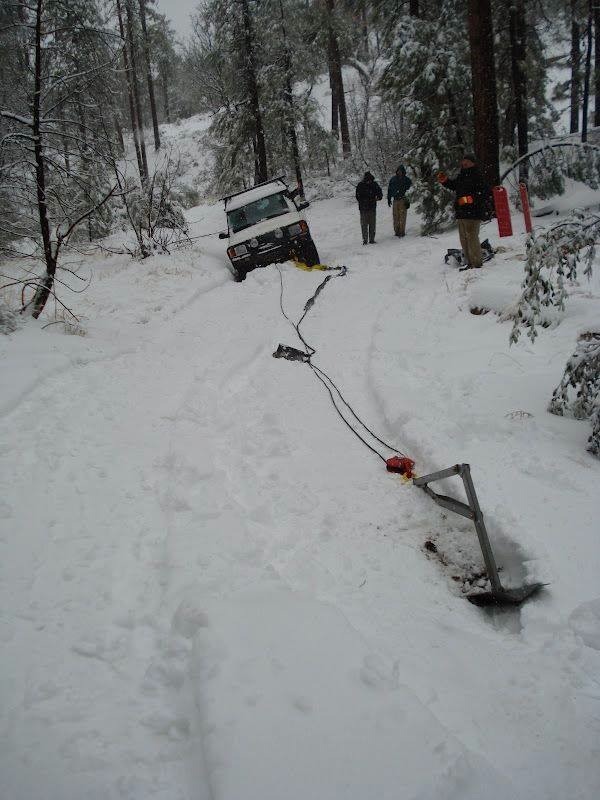 Any vehicle weighing more than recommended for any size Pull Pal, should use 2 Pull Pals in a "Y" with a snatch block or a clevis. This gives you more than double the pulling power of the 2 pull pals.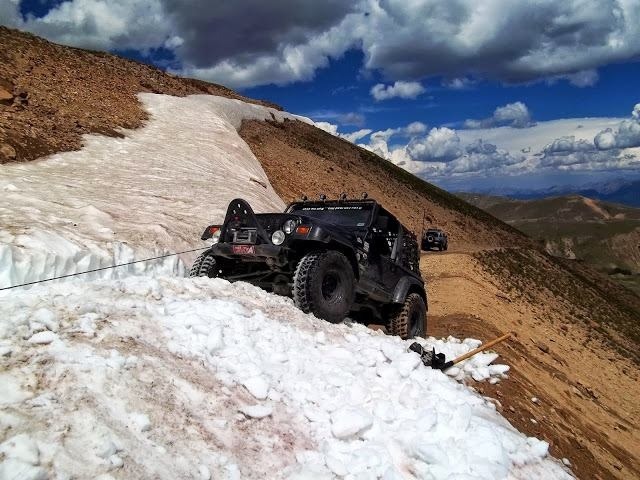 Pull Pals need to be drilled specifically for AEV bumpers: Call AEV 248-387-4100
The Pull Pall remote anchor device can be seen at www.pullpal.com
Photos and specific product information obtained with permission from Pull Pal