We do our exploring in JKU's, so space is a premium and finding gear that doesn't take up much room and actually works well, has been challenging. Every now and then we uncover a product that is exceptional in design and functionality and this month was one of those times! Behold the Snow Peak Takibi Fire and Grill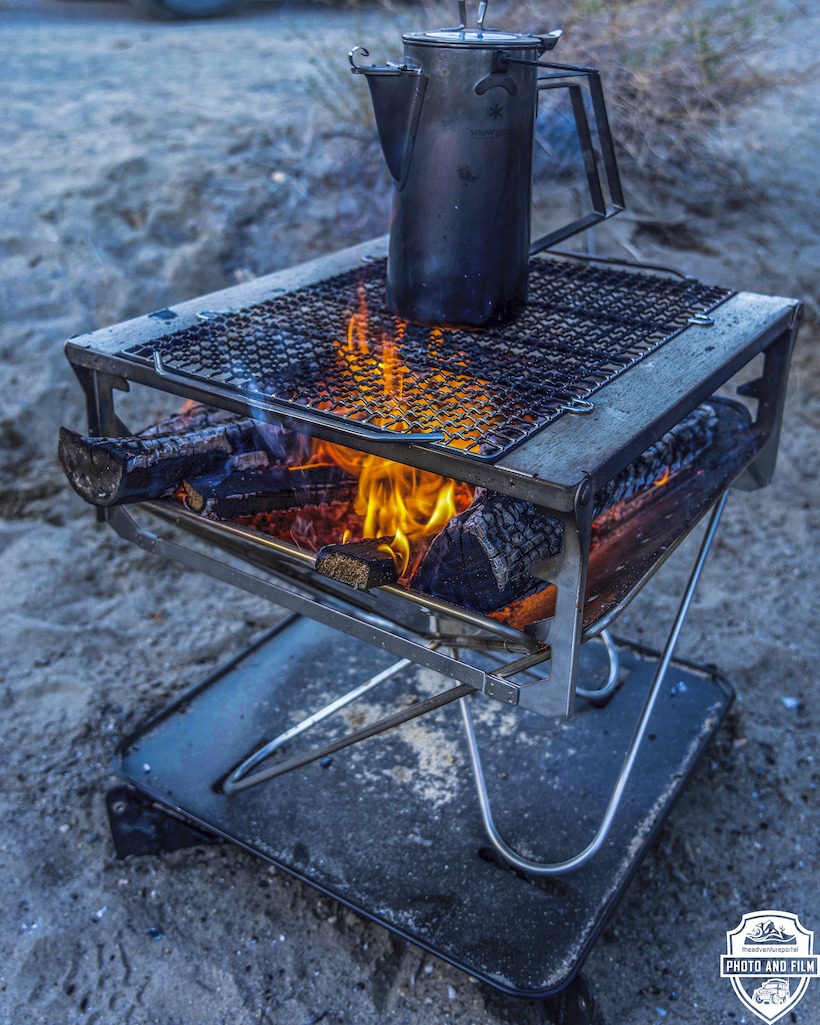 Our first TAP Trail Tested trial with the firepit was last month (pre-Covid craziness) on a two- day trip to Death Valley National Park. The weather was perfect with chilly nights and mornings. Perfect for sitting around a firepit and gazing with friends.
Set up was incredibly simple and intuitive and no instructions or YouTube video's were needed. A pleasant change to be honest. Normally we only use a firepit to keep warm, but I loved the removable grill platform that allowed us to brew a pot of coffee in the morning and cook on at night. The multi- stage side cut out on the grill platform allowed for easy attachment and allowed for different heights away from the flame and heat. Obviously essential when cooking. Cooking on the grill was an easy experience. The set-up also came with a sturdy base plate that stops coals or heat from scorching the ground and also provides a solid base.
Another additional accessory was the Jikaro Firering surround. Initially not something we thought we'd use, but in larger groups it really makes a great focal point around the fire and allows for drinks or plates to be placed close to you.
Just as an observation, but it's noticeable how on its first use, the grill is shiny and expensive looking and starting a fire in it almost seems laughably wrong. Interestingly though, the heat ages the metal beautifully without any degradation. Only an aesthetic point, but worth mentioning.
Finally gear storage bags are a pet peeve of mine. So many times the quality is pathetic and they always seem just too small to get the gear back into after use. Not so with this item. Thank you SnowPeak for keeping me sane!
Weight – 31.5lbs
Material – Stainless Steel
Carrying case – Canvas #6 (Paraffin PU Coating), Acrylic Tape, Nylon Mesh, Plastic
Price $320 BUY NOW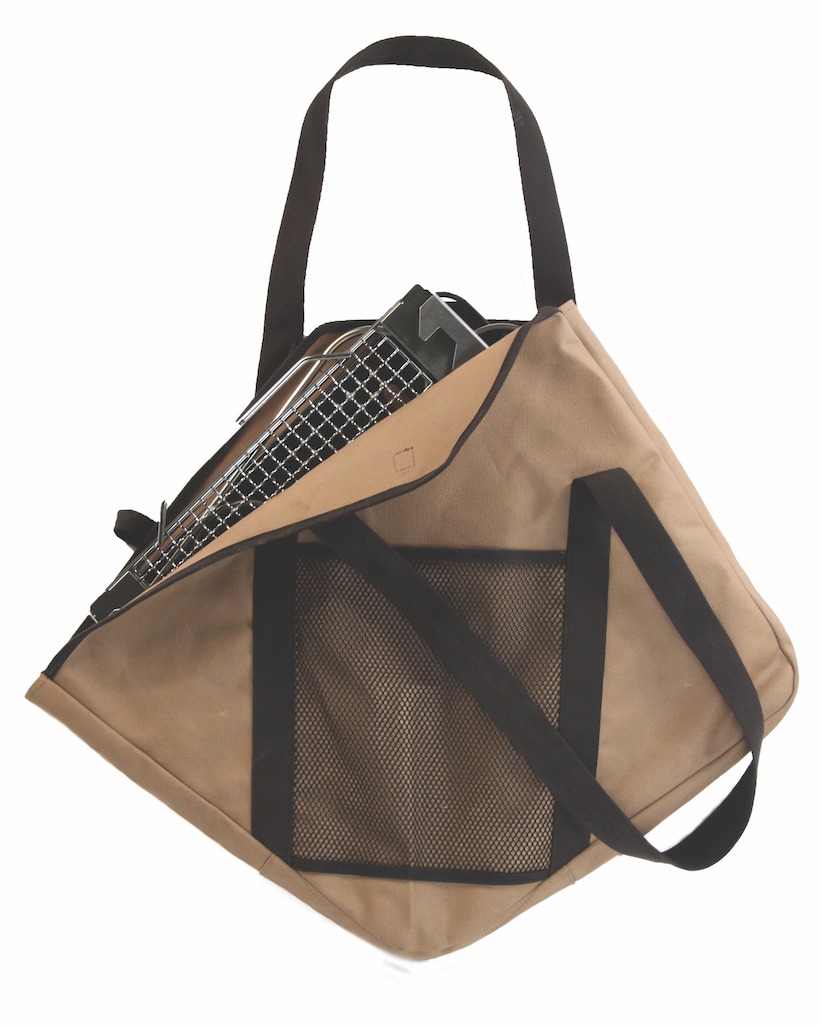 Weight – 27.4lbs
Material – Stainless Steel
Carrying case – 420D Nylon (PVC Coated) and Polypropylene Strap
Price $325 BUY NOW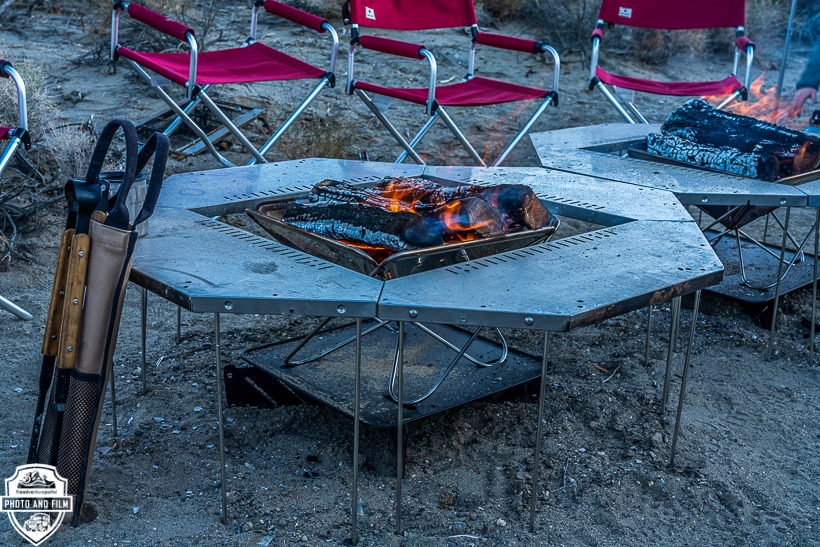 Final thoughts:
Okay, it's an expensive item for sure, but you get what you pay for. Beautifully designed and a product that actually does what it says. The quality is excellent and I see this being in our camp gear for many years to come!

"Takibi Time" – At Snow Peak, we're true believers in the restorative nature of Takibi Time. We feel that the most meaningful connections can be discovered through the simple act of gathering together around a good fire.
Full disclosure statement:
We are an Affiliate with REI and other reputable on-line retailers. If you like a product and decide to buy it through one of our bolded text links, we will receive a commission. We do not recommend products that do not fulfill the TAP Trail Tested standards.