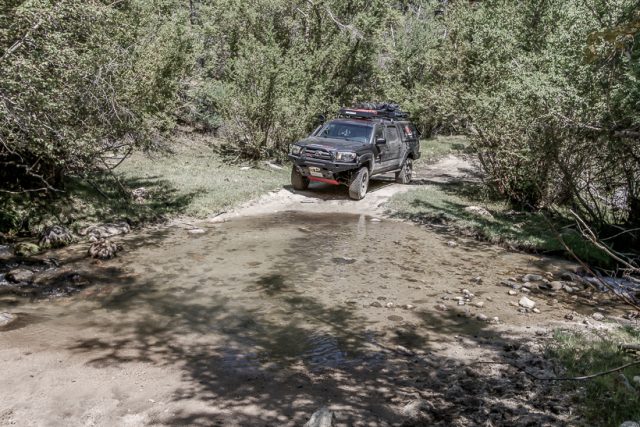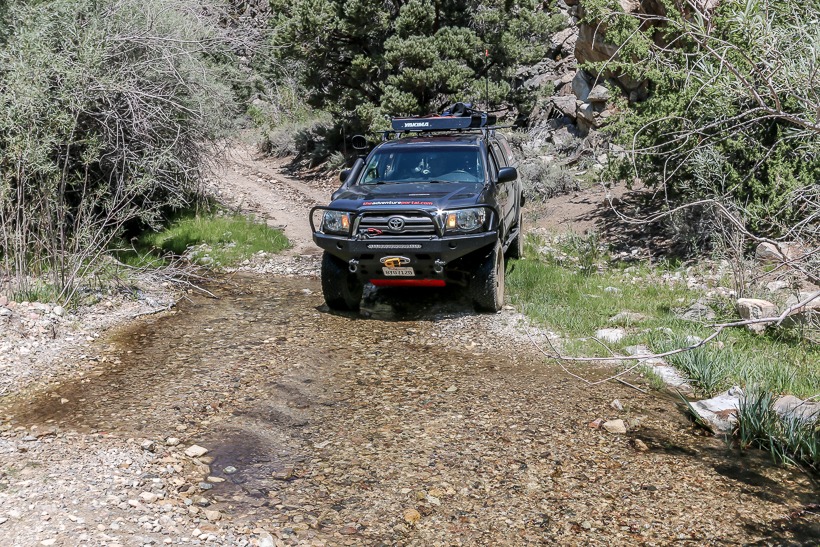 | | |
| --- | --- |
| GPS | N 37 25.16 W118 11 29 |
| Elevation gain | 5,200 ft-10,500 ft |
| Season | April-November |
| Terrain | Dirt, rocky with multiple stream crossings |
| Difficulty | Easy to moderate (stream crossings likely moderate after seasonal runoff) |
| Required Vehicle | Stock 4×4 with high clearance. |
| Time | 2-3 hours |
| Length | 16.2 miles |
Directions to the Wyman Canyon Trail: From White Mountain road, the trailhead is 3 miles past the Schulman Grove visitor center. Turn right (east) for Wyman Canyon Trail or left (west) for Silver Canyon Trail.
Site Location and Description: The trailhead is at 10,500 ft with views west to the eastern Sierra. It is clearly marked and leaves the graded and easy White Mountain Road. The trail starts at high elevation and makes its way steadily down through gentle switchbacks into Wyman Canyon. In dry conditions, 4×4 is unnecessary for the first 7 miles. After this point, the trail starts to criss-cross the canyon's stream multiple times. In summer, crossings are shallow and very mellow, however it should be noted that they could alter considerably in different seasons or after storms. After several miles of following the canyon and stream, the trail exits into an open boulder strewn high desert environment. At 16 miles, the trail ends and connects to the I-168.
History: This road follows Wyman Creek, an old mining and pole line road. On the East end of Wyman Canyon is White Mountain City, in the 1860's, this was a silver processing town. Only some stone walls and smelter stacks remain.

TAP note: We drove this in August when the stream crossings were very mellow. There were, however, a couple of areas where we could see that the crossing would become significantly more challenging with increased streamflow. TAP always recommends that you take all safety precautions when crossing any body of water and respect the Tread Lightly principle of crossing slowly in order to disturb the natural ecosystem as little as possible.
Click here for more CA off-road, Overlanding trails…..and TAP into Adventure!