This article comes from our friend and I4WDA trainer Tom Severin. Tom is an International 4-Wheel Drive Trainers Association© certified professional 4WD Trainer and a Wilderness First Responder (WFR). He is an instructor for the United Four Wheel Drive Associations (UFWDA) and the California Association of 4WD Clubs. Read on and get organized and prepared to TAP into Adventure!
Every have one of those trips when, after arriving at the campsite and unpacking, you realize you forgot something important? You smack yourself along the side of your head and say, "Jeez. How could I forget that??!!"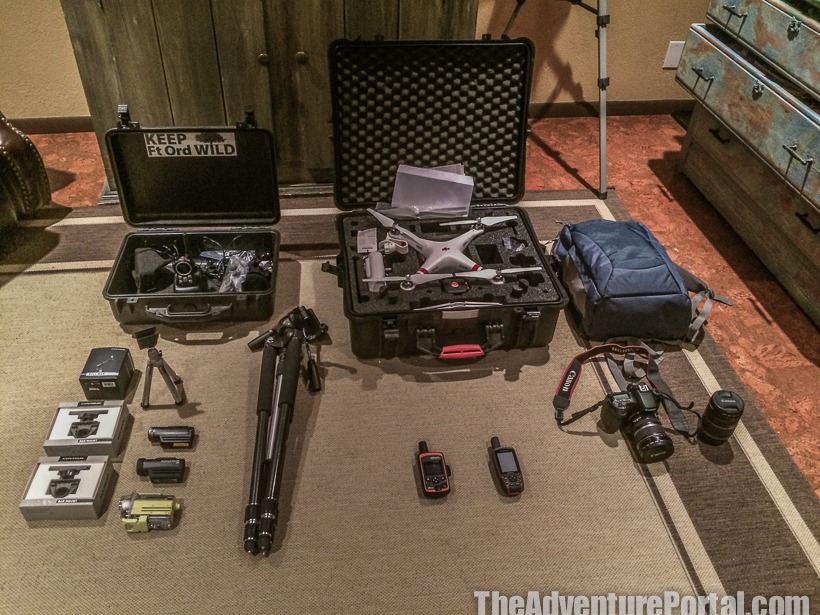 It happens to everyone at some point. Even to me. That's why many years ago I started using a checklist. I have several, but for this article I want to impress upon you the value of developing and using a checklist. One is enough, though it can be rather comprehensive. The benefits of using a checklist are very clear:
You'll depart confident that you remembered to pack everything you were supposed to, and your packing goes quicker. A checklist brings order to your packing, so you're not scrambling around haphazardly.
Create Your Checklist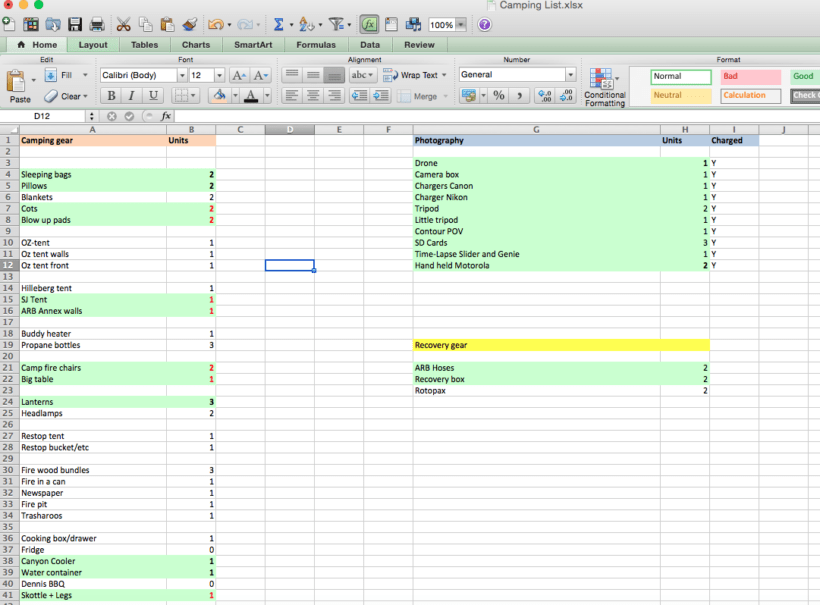 Your checklist need not be fancy. Create a list in Word or Excel, and print it out before each trip. Having the file on your computer allows you to quickly add or change items as needed before or after each trip. That keeps you from having to develop a new list before each trip. Merely open the existing file, make any changes that come to mind, and print it out. It's that simple.
The format is totally up to you. It can be a simple list with checkboxes before the items so you can check off each item. One page will be easier to use, so if need be, create two (or more) columns to accommodate all your items.
Group your items into categories to make it easier to review them. Some suggestions for categories include:


-Vehicle Essentials (oil, tool kit, tow strap, tire repair kit, for example.)
-Camping (tent, sleeping bag, pads, chair, firewood, etc.)
-Reference material (trail books, emergency package, shrub and tree book, as well as paper and pencils.)
-Food and food preparation (stove, grill, gas, cooler, matches, pot holder, or camp box, if most of that is in there.)
-Clothes (for warm and cold weather, toiletries, medicines, etc. )
-Last In (frozen food in freezer, cell phone, lap top, meds, etc. )
You get the picture. I recommend you also have a category titled Miscellaneous. This group includes a hat, extra pair of glasses or readers, extra key, cell phone charger, binoculars and so on.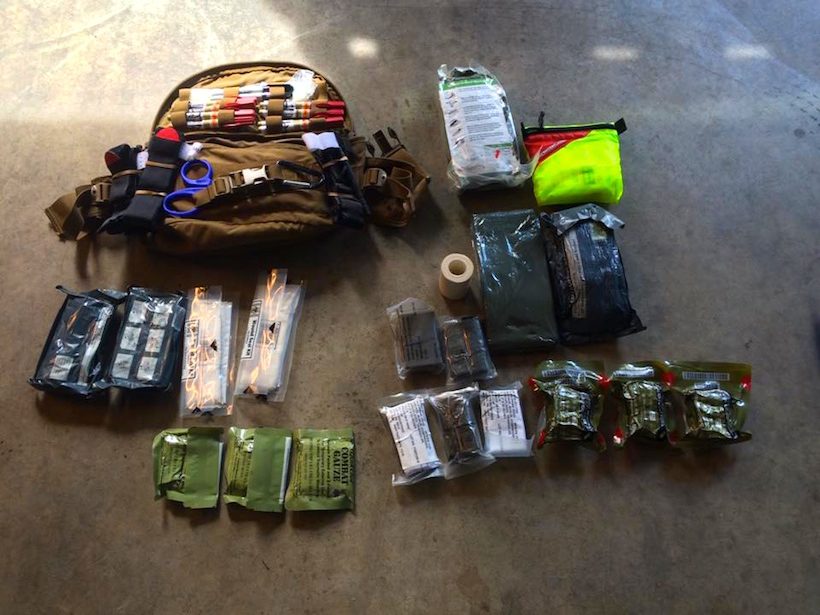 Some categories could be seasonal. A Winter category, for example, might include snow shovel, snow chains, and other relevant gear.
Don't have a checklist yet? Start one by visualizing yourself in the situation. Take for example, Camping. Make a camping checklist that lists all the items you can think are needed to establish shelter and bedding for a comfortable night. Visualizing pounding in the stakes – put a hammer on the list. Are your tent stakes and poles bundled with the tent? If not, put them on the list.
Update Your Checklist
Keep in mind that your checklist is an evolving document. During your trip, feel free to write notes in the margin if you think of items that didn't come to mind initially. Along those lines, if you have room on the page, create a space just for notes. When you see or think of a better item to bring, write it down.
In this area you will also record supplies that need replacing. During the course of your camping trip, you may run out of salt, pepper, coffee, Band-aids, or other basics. Jot a note in the open section of your checklist. That will save you from having to dig through your supply boxes or camp box later to determine what needs replenishing.
After arriving home, pull up the file on your computer and make the necessary changes. Then your checklist is ready to go for the next trip.
Final Thoughts
The key is to use the checklist. Print it out before each trip, and review it item by item as you are packing. Don't gloss over this step because you've used the list several times already. The point is to keep you from forgetting items. If you don't pay attention to your list, you'll forget something. Then you'll be kicking yourself.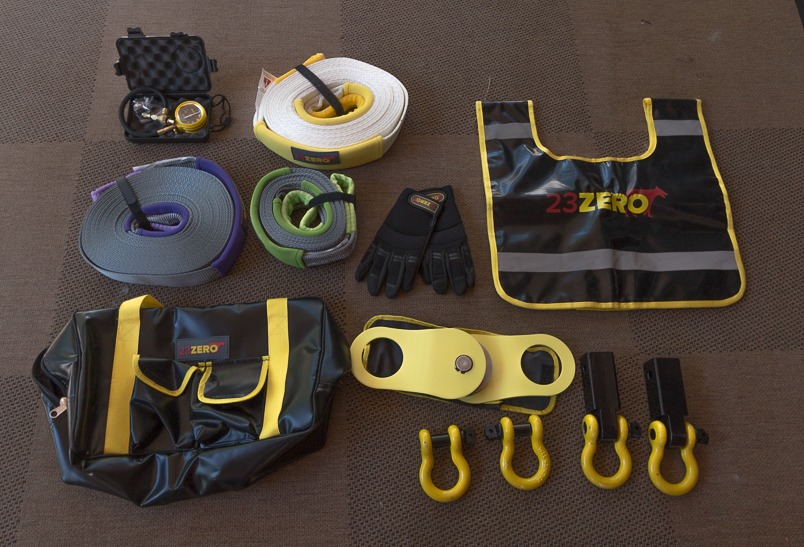 Another important point is that you don't check off an item until it's in your vehicle. All too often we see an object (perhaps in the garage) and think, "OK, it's in." We assume we'll toss that into the vehicle in a moment. Well, you know what happens? Yep. We forget. Remember: Nothing gets checked off until it's in the vehicle.
Over time a checklist will become as much a part of your supply kit as a tent and sleeping bag. You'll become so accustomed to using a checklist that you won't feel comfortable packing your vehicle without it. Believe me; a checklist adds tremendous peace of mind to the trip. Develop and use a checklist for your vacations.
Check out all of Tom's training clinics, adventures, and events at www.4x4training.com. Tom is based out of Southern California.