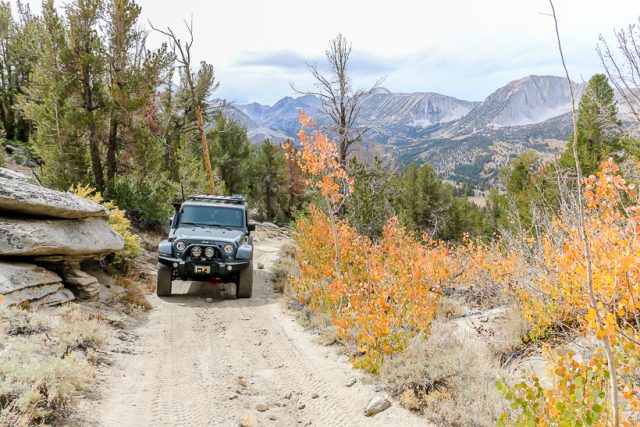 Planning a trip to the Eastern Sierra? Check out this write up on the difficult Wheeler Ridge Trail then TAP into Adventure!
| | |
| --- | --- |
| GPS | N 37 29.255 W118 42.577 |
| Elevation gain | 9,802 to 10,934 |
| Season | Late July-Sept. check for snow |
| Terrain | Steep rock sections, ledge road significantly off-camber and very narrow |
| Difficulty | Difficult |
| Required Vehicle | 4×4 with high clearance. |
| Time | 3 hours round trip |
| Length | 6.3 miles one way |
Current Road conditions: Inyo N.F., White Mountain R.D. 760-873-2500

Directions: This off-road trail is signposted as Wheeler Ridge Mine Trail off of Sandstone trail. Getting to Sandstone Trail: From Highway 395, between Mammoth Lakes and Bishop, take Lower Rock Creek Road south 4.3 miles or Gorge Road/Old Sherwin Grade Road north 6.8 miles to Swall Meadow Road. Head west on Swall Meadow Road .7 miles and turn right on Sky Meadows Road. Follow Sky Meadows Road northwest .5 miles to one-lane dirt road on the right soon after the pavement ends at GPS coordinates: N 37 30.891 W118 38.295.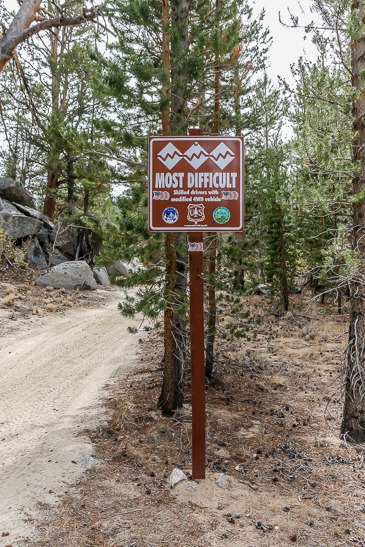 Site Location and Description: The Wheeler Ridge Trail follows an old mining road across a jagged ridge near 11,000 feet. It is located in the John Muir wilderness in the Inyo National Forest. Take notice of the trail description sign (most difficult) as front and rear lockers were required and the 4.5 lift and 35 inch tires were needed. The trail is composed of several wilderness corridors as it is located in the John Muir Wilderness reserve, straying off the road is illegal and you could end up with a $5,000 fine or a 6 month jail sentence. According to Tread Lightly principles we suggest that you don't stray off any trail, anywhere. The Wheeler Ridge trail takes you up a rocky climb to a steep downhill section over to a lake bed which was dry when we travelled but would be beautiful after a snow melt. Go past the lake bed and bear left to a primitive campsite with a beautiful overlook into Round Valley and Bishop. A perfect overland campsite.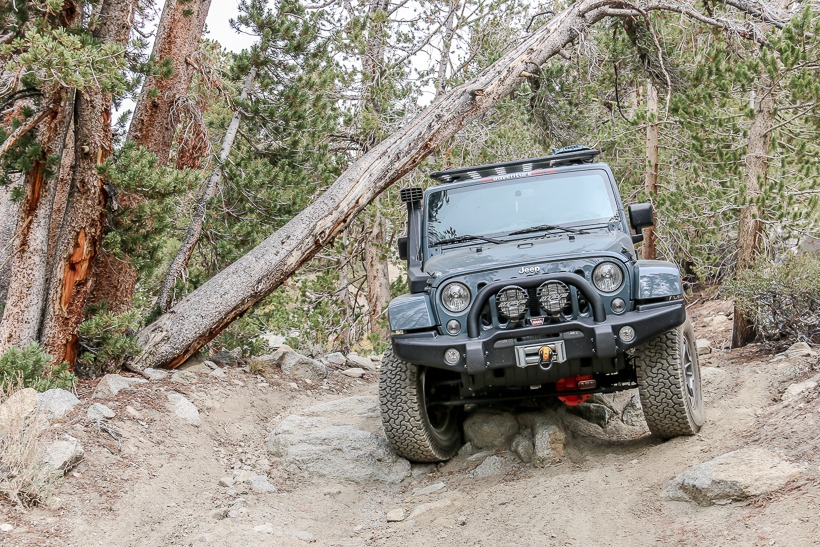 Just past the camp area is a shelf road. This is potentially very dangerous as it is very narrow (just wide enough for our Rubi), off camber sloping toward a dangerous drop and is topped by soft, crumbly sand. Once you are on it, there is no room to turn around and go back. You are committed. We don't recommended driving this portion of the trail if you are venturing out with one rig or have a fear of close, exposed drops. Walk ahead and scope it out for oncoming vehicles. If a vehicle is coming in the other direction, there is NO ROOM for passing, which could make this treacherous ledge road even more dangerous. Do not attempt this part of the trail if there is snow. After the shelf road, you pass through a little valley then climb a steep, sandy, rocky incline to an area that has great views and primitive camping.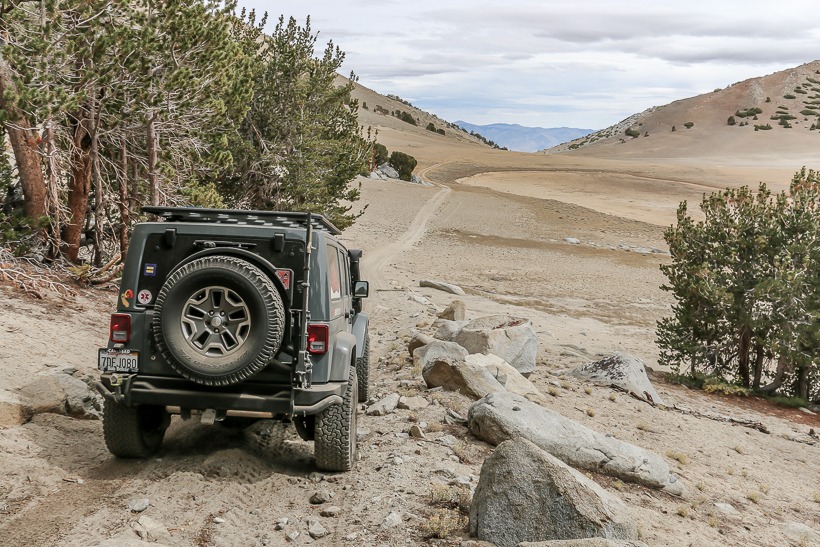 Click here for more CA off-road, Overlanding trails…..and TAP into Adventure!