Do you know these TOP southern California Overland Trails? If you want to go off road exploring the backcountry of Southern California, here's seven of our favorite Californian Overland Trails. They range from easy to tough and will give you an amazing vehicle supported adventure in the mountains or the desert. Please Tread Lightly!
***** Editors note: Trail conditions inherently change with time and weather conditions! Be prepared and let someone know where you're going*****
Overland Mountain Trails:
Laurel Lakes Trail – Offroad Trail length is 4.5 miles one way. This is an easy to get to gem of a trail close to Mammoth Lakes town. It's a short trail in mileage, but relatively slow going due to uphill nature and loose, rocky terrain.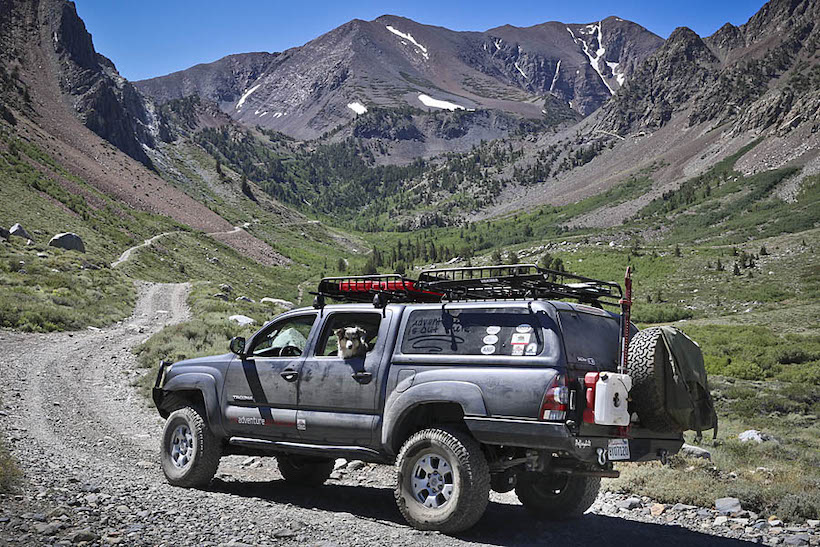 Coyote Creek Trail – The Coyote Creek Overland Trail is the main trail leading into a network of 4WD and ATV trails in the Eastern Sierra, just west of Bishop CA. The trail starts off in Owens Valley, crosses BLM land then enters into Inyo National Forest.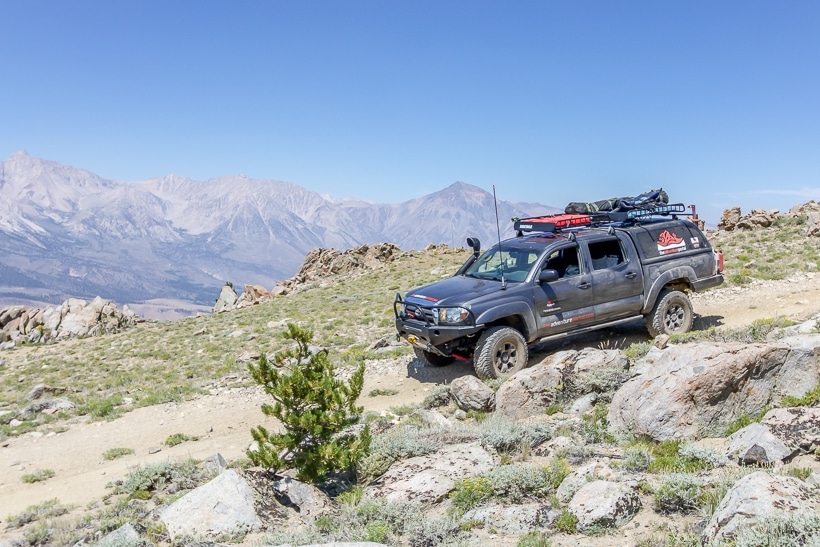 Wheeler Ridge Trail – Wheeler Ridge Off Road Trail follows an old mining road across a jagged ridge near 11,000 feet. It is located in the John Muir wilderness in the Inyo National Forest. Take notice of the trail description sign (most difficult) as front and rear lockers were required and the 4.5 lift and 35 inch tires were needed on our JKU were needed.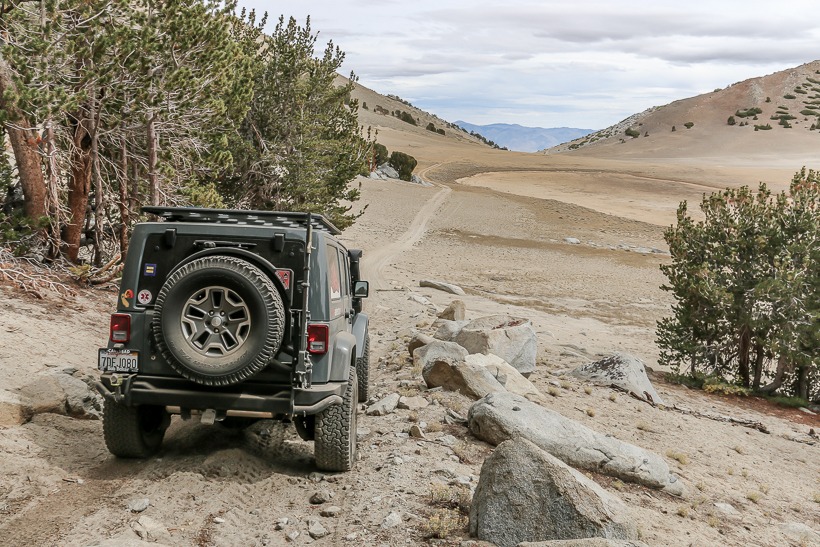 Off Road Desert Trails:
Lippincott Mine Road – One of the most infamous Californian Overland Trails. There is no trail marker or signpost for this road, coming from Saline Valley. From Racetrack Playa, there is a sign. This road is not on the map handed out by the rangers when you enter the park. Lippincott Mine Road, also called Ubehebe Road connects Saline Valley Road and Racetrack road. You can get to Saline Valley Road off of State Highway 190, west of Panamint Springs. For the moderately experienced off-road driver, this is a fun road that winds up approximately 2,000 ft and provides the Death Valley adventurer amazing views over the expanse of Saline Valley.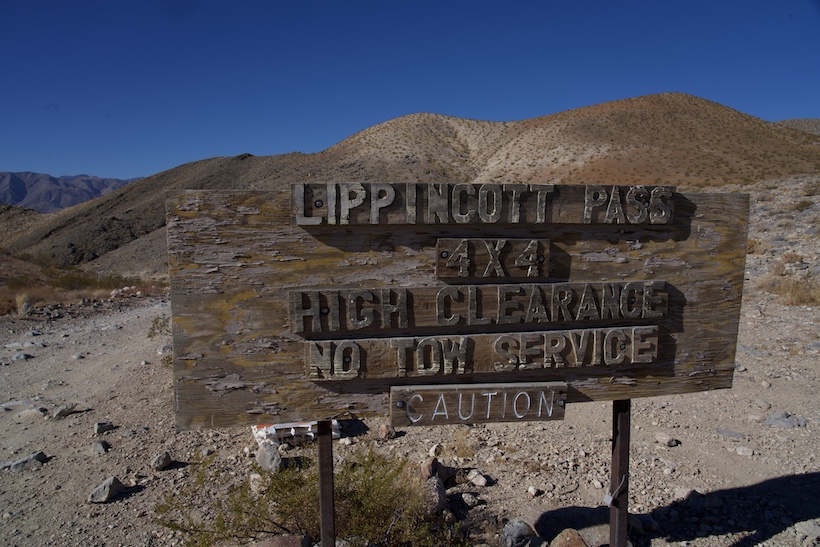 Berdoo Canyon Trail – Berdoo Canyon Overlanding Trail connects Geology Tour Road to Dillon Road. It begins at the one-way loop on Geology Tour Road. Berdoo takes you toward the San Bernardino Mountains and ascends into Berdoo Canyon. This slope can be the moderately difficult portion of the trail as it is easy affected by rains and contains some deep ruts and uneven, loose, sandy areas. The trail mostly follows a wash once in the canyon. This is a striking and remote area with high canyon walls and sparse vegitation. The trail then winds through a remote and serenely beautiful mountain area.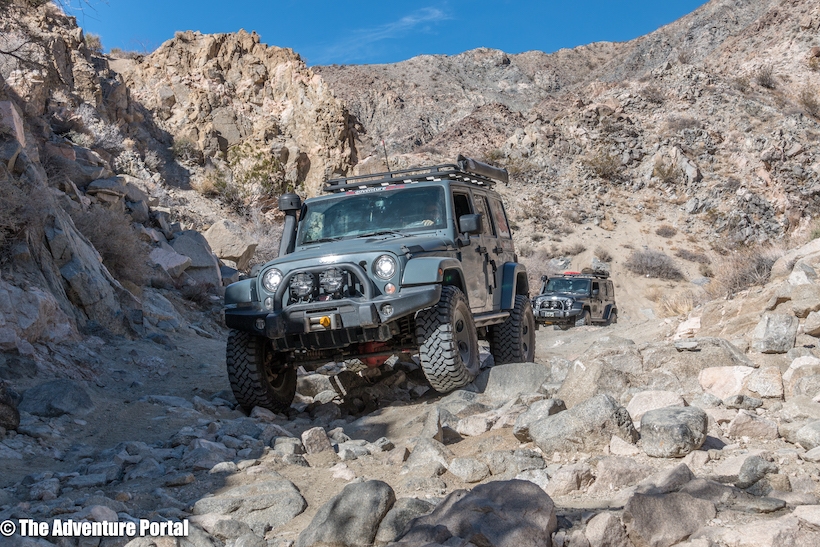 Sandstone Canyon/Fish Creek – This area of Anza Borrego State Park displays amazing examples of geological history and interesting rock formations due to weather erosion and tectonic upheaval. Overland Explorers will enjoy seeing everything from mollusk beds deposited in the wash walls from an ancient river, wind caves formed from water and wind erosion over millions of years, to spectacular examples of tectonic uplifting along the canyon walls.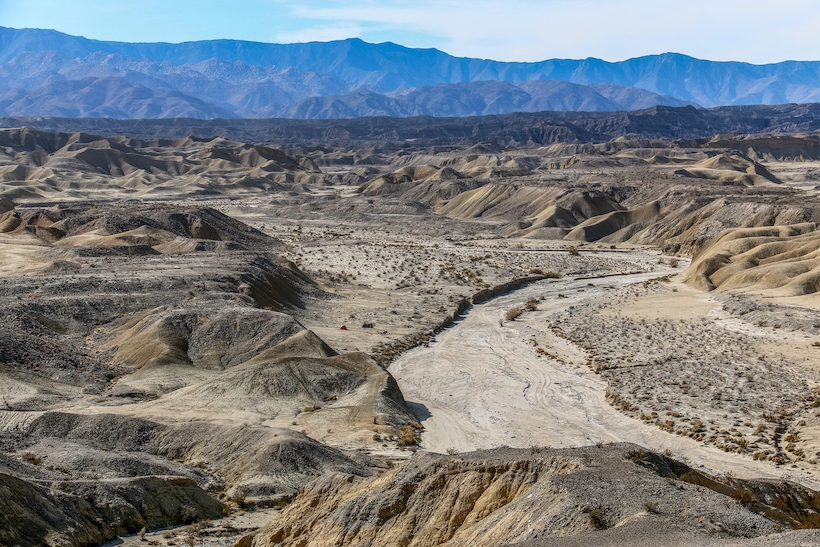 The Mojave Road – This is one of the most iconic Californian Overland Trails that every off road adventurer should experience at least once. The Mojave Road is rich in history and stark, beautiful scenery. As this is a long, somewhat isolated road, it is recommended that you travel with other vehicles, carry extra gas and plenty of water. Be ready for anything and enjoy this historic journey through time.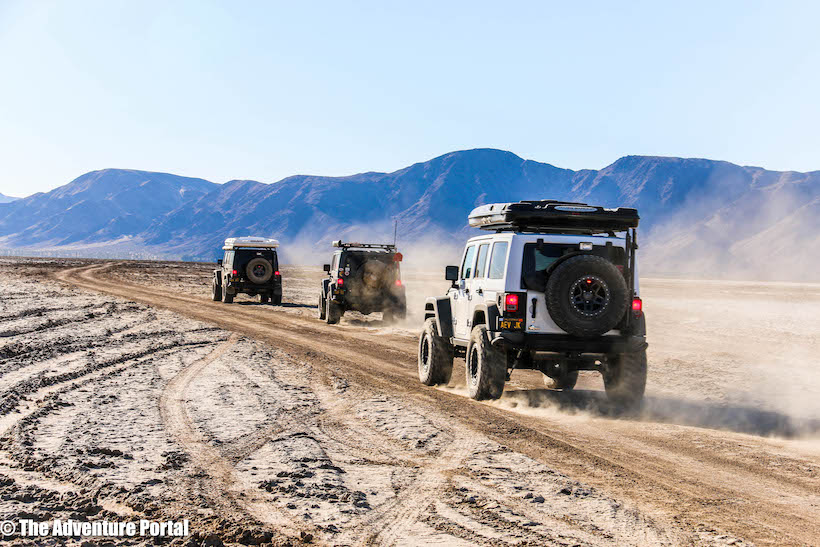 For more Californian Overland Trails check out our Trail Guide HERE
For inspiring Overland and Offroad trips CHECK HERE
_______________________________________________________________