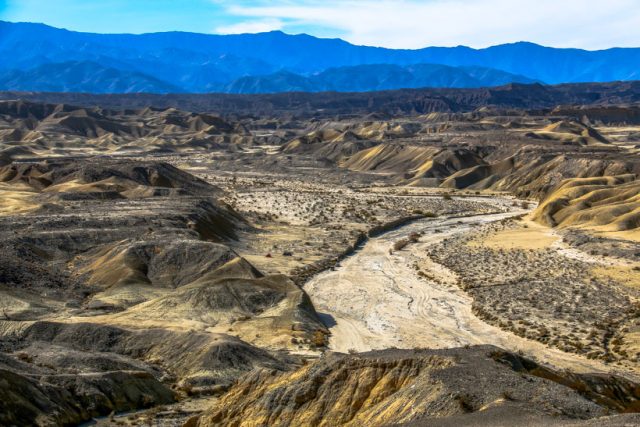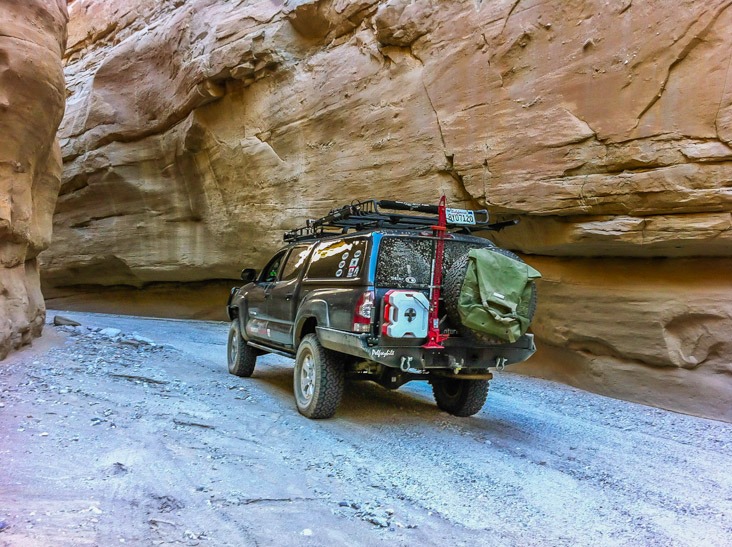 GPS
N33 02.38' W116 05.76'
Elevation
300-1900 ft
Season
Year round: best Oct.-May
Terrain
Packed dirt, deep sand in places, some moderate sized embedded rocks;
bumpy washboard and dips. Can flash flood, so watch weather.
Difficulty
Easy terrain
Required Vehicle
High clearance stock SUV or pick-up. Depending on weather,
4x4H may be needed.Full sized rigs should be careful in narrow canyon.
Time
3 hours
Length
28 miles out and back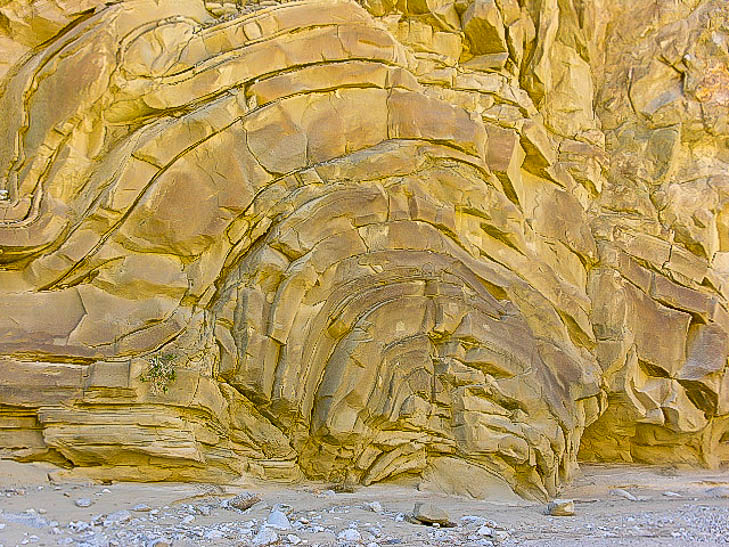 Directions to Sandstone Canyon Trail-: The trail starts off of Split Mountain Road, 8 miles south of CA 78 and Ocotillo Wells.

Site Location and Description This area of Anza Borrego State Park displays amazing examples of geological history and interesting rock formations due to weather erosion and tectonic upheaval. Explorers will enjoy seeing everything from mollusk beds deposited in the wash walls from an ancient river, wind caves formed from water and wind erosion over millions of years, to spectacular examples of tectonic uplifting along the canyon walls. At 1.4 miles along the trail, Fish Creek Wash offers primitive camping. The only facility there is a pit toilet. The camp area is above the wash, although plenty of people camp along the wash itself. TAP Note: Always be aware of flash flood potential when camping/hiking and off-roading in the wash.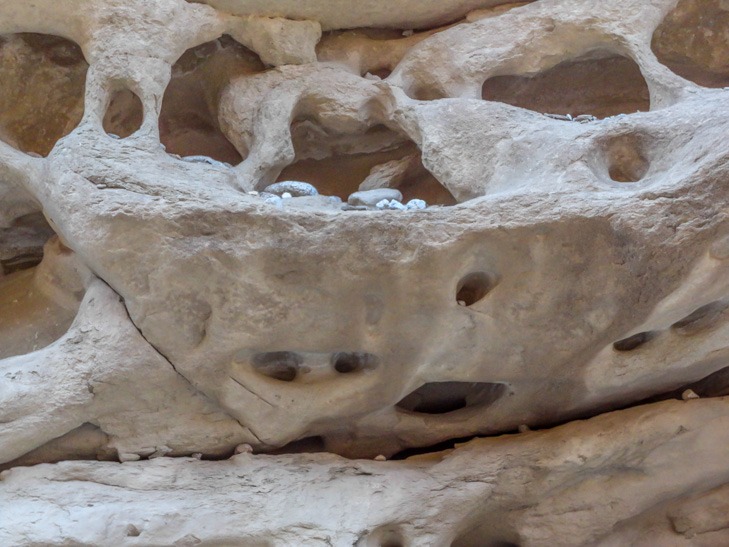 Further along the route you will come to a short 1.5 mile hike up the side of the wash leading to the Wind Caves; a display of natural sandstone sculptures. It is well worth the hike. Fish Creek Wash eventually turns into the well-marked Sandstone Canyon. The Sandstone canyon trail is a relatively short but spectacularly narrow, twisty, bronzed- walled sandstone canyon. The overland terrain is sandy and just wide enough for your vehicle. Truly breathtaking.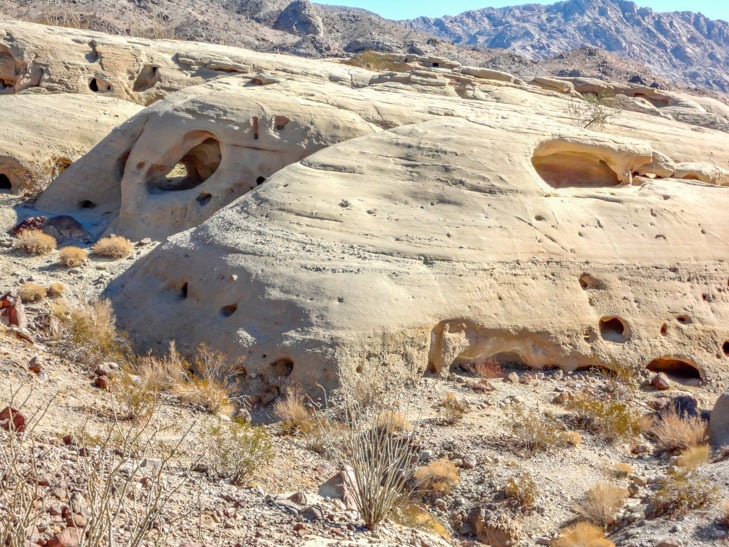 TAP RECOMMENDED: This trail is one of the best in Anza Borrego. However, unlike many other trails, it can get fairly busy, but it's definitely worth checking out.
The History of Fish Creek-Sandstone Canyon trail : This region's amazing geography was formed over 19 million years ago, when a great body of water, one that precedes the Colorado River, flowed through this area. Along with it came a large variety of sea life that was left in the uplifted layer of the west side of that canyon as the sea retreated. This vast array of fossilized mollusk shells can be seen there today in the layers of sandstone rising up from the canyon floor.
Please Note: It is against the law to take anything from the park. Come, enjoy, look and leave it for others to enjoy as well.
Click here for more CA off-road, Overlanding trails…..and TAP into Adventure!