GPS
N32.8955, W-116.1789
Elevation
604 to 1,249
Season
Year round: best Oct.-May
Terrain
Mostly sand washes with hard packed dirt.
Difficulty
Easy terrain
Required Vehicle
You can use a 2 wheel drive for most of the trip and get to the caves.High clearance
4×4 is needed for the last 3 miles into the cave/canyon area.
Time
2 hours
Length
18.1 miles including a trip to Diablo Dropoff.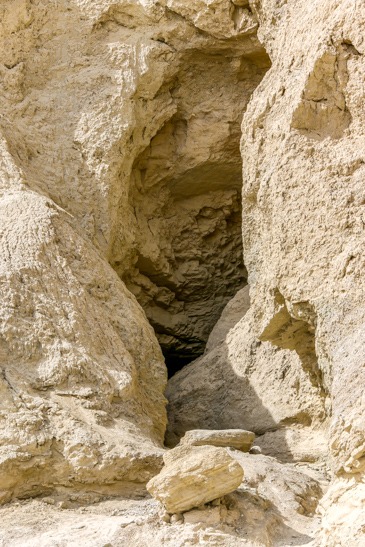 Directions to the Arroyo Tapiado Mud Caves: From Interstate 8, take Imperial Hwy., Exit 89, north through the town of Ocotillo. The highway turns west, then heads northwest, marked as S2. After 13.2 miles you will pass a brown sign on the right for Canyon Sin Nombre. Keep going another 7 miles then turn right into the Arroyo Tapiado Wash (heading north). Continue on Arroyo Tapiado Wash Road until you reach the canyon area where the caves are located.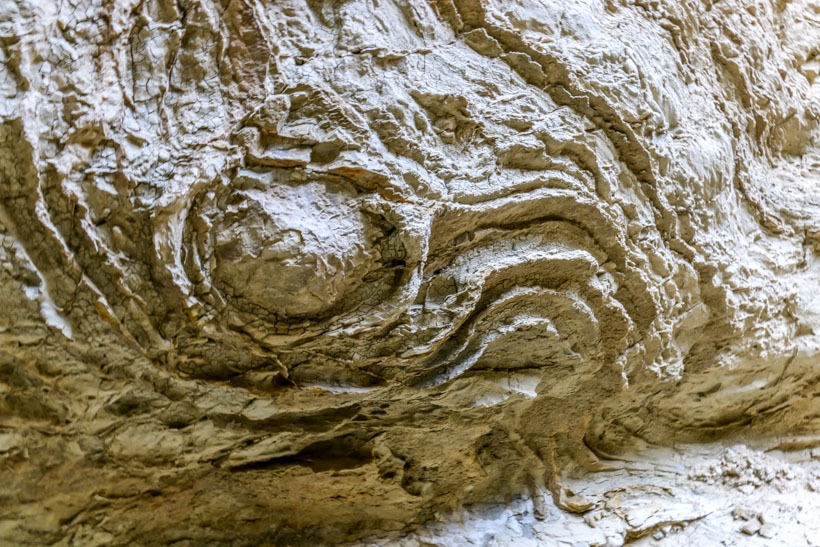 Site Description: The Anza Borrego Arroyo Tapiado Mud Caves make for a fascinating afternoon of exploration. Arroyo Tapiado is Spanish for "walled wash", as the caves have formed along the walls of the canyon's wash. Up to this time, 22 caves and 9 slot canyons have been found. This is one of the most extensive cave systems in the world. These caves are as long as 1,000 ft and have ceilings up to 80 feet high. The caves vary in width and height and provide a fun variety of scenario. The caves were formed by erosion caused by heavy rainfall. Some of the cave openings look like nothing more than cracks in the rocks. The caves are not always obvious. You may need to do a little searching and exploring to find hidden entrances and caves that are off the beaten track. When you park and walk into Arroyo Tapiado Canyon, you will begin to see dark holes or cracks in the side of the mud walls. These are the entrances to some of the caves. Others can be found by walking into the slot canyons off of the main wash area that runs through the canyon.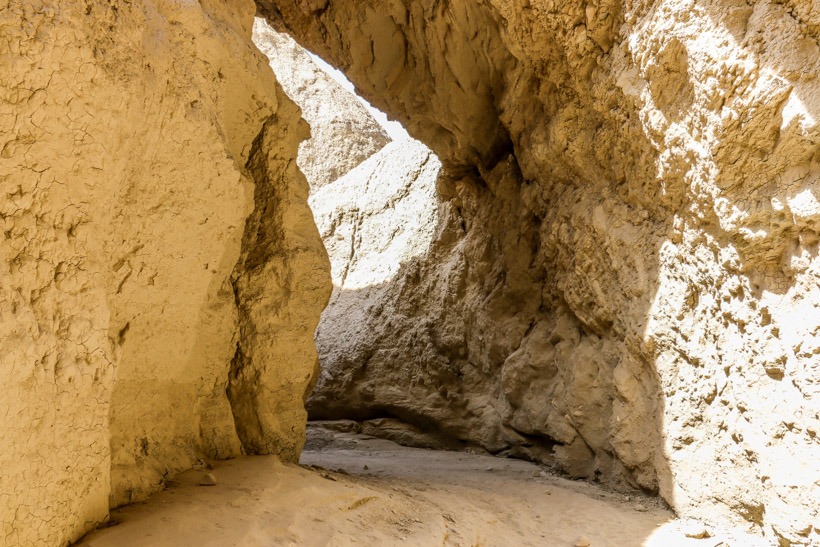 Safety Tips:
Always hike with a partner
Bring a light source
If you have a hard hat or helmet, bring and use it.
Carry more water than you think you will need. The caves go on for miles and you may find yourself exploring for longer than you thought you would.
Do not walk on top of the caves, along the ridges or in areas that look like the ground could be unstable. The caves and surrounding area is made of mud that is very unstable.
TAP Note: you may not have cellphone coverage here.
Click here for more CA off-road, Overlanding trails…..and TAP into Adventure!