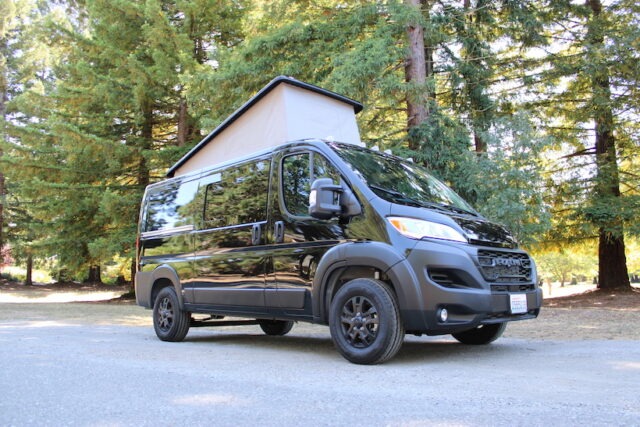 Pop-Top Campers sit low to the roof of your vehicle when not in use and add a ton of headroom when set up. Their low profile down position also doesn't cause much affect on fuel consumption. Most pop tops provide a sleeping platform when set up.
__________________________________________________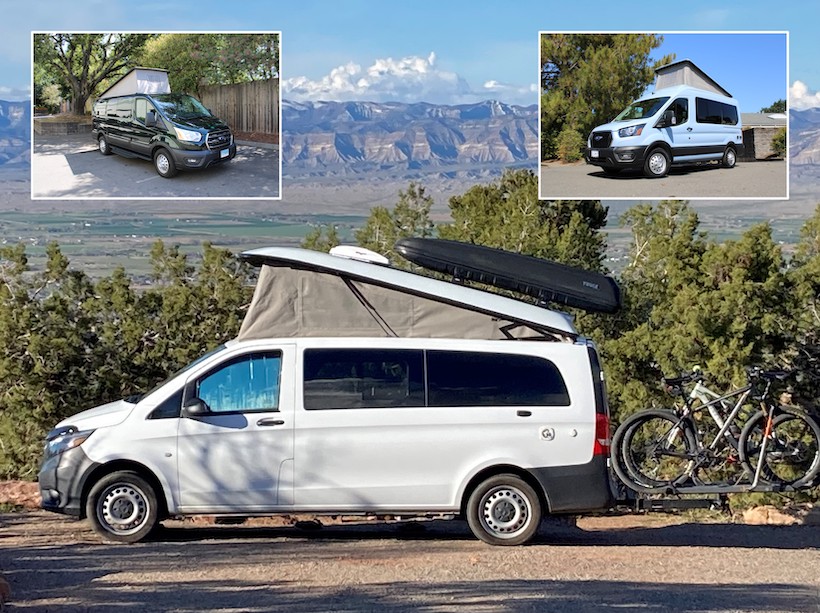 GTRV has over 25 years of experience building the van conversion that is right for you! What has made GTRV unique from the very beginning is our unique roof pop-top campers designs and our quality. Our pop-top campers allows additional standing room as well as an extra sleeping bunk, maximizing the available space and providing enormous value for our customers. We build on a multitude of different van chassis, with and without a pop-top, and with standard and custom layouts.
We install pop tops on many vans, large and small – Toyota Sienna, Nissan NV200, Mercedes Metris, Ford Transit, Ram ProMaster, Mercedes Sprinter. Our pop top for the Transit, ProMaster, and Sprinter is low-profile and is designed for stealth.
We offer three standard layouts as well as custom designs.
Pop top only – best for customers on a limited budget who want to "do their own thing" inside their van. Our pop tops are color-matched and blend seamlessly with the rest of the van.
Weekender – Includes the pop top with interior finishing and a bench seat that folds down into a bed.
"Westy" – Our full camper and most popular build with electrical, water, propane, cabinetry, and a variety of different options such as Lithium batteries, solar, and heat.
Custom – Customer specified floorplans and features. Bring us a design or work with us to design the van that fits you!
If you are looking for the highest quality and value, we'd love to talk to you! We'd be honored to have you join the GTRV family of satisfied van-conversion owners.
[email protected], 1-888-332-9602
________________________________________________________
Alternative Pop-Top Campers:
_______________________________________________________