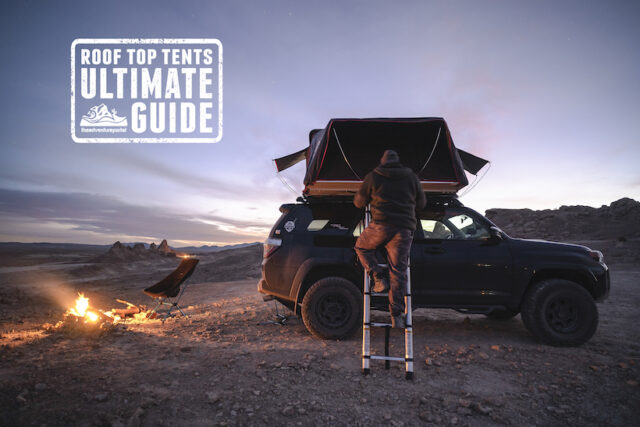 Roof Top Tent Styles to look for:
Hard Shell Roof Top Tent: TOP Hard Shells
Soft Shell Roof Top Tent
Hybrid Hard and Soft Shell Roof Top Tent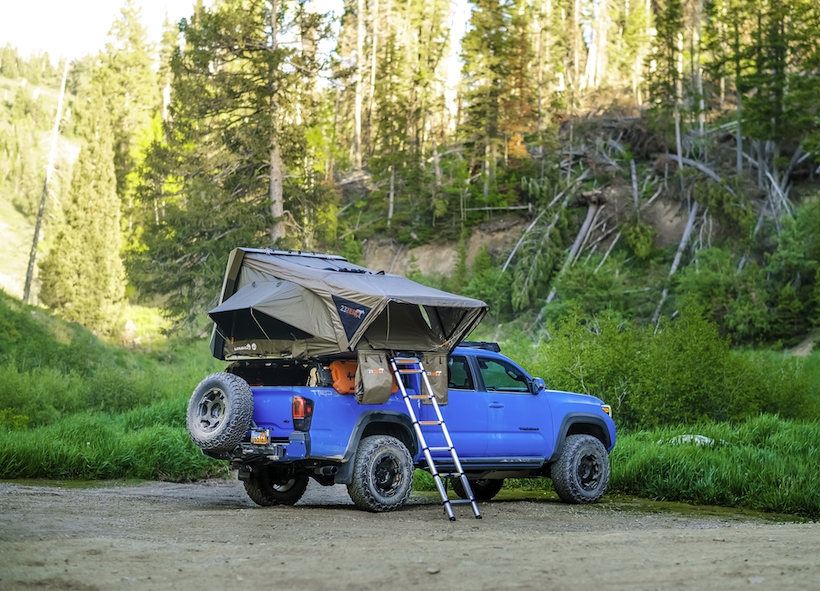 The new 23 Zero Armadillo A. is a rugged, 14 GA, fully welded, Aluminum, 4-season, hard-shell roof-top-tent. It's uniquely and aerodynamic styled with semi-textured, high-gloss, black, trail-hardened finish ready to deflect low hanging branches or high-speed roadways in all conditions.
It includes Light Suppression Technology® (LST®) – a leading-edge fabric which is a combination of UV treatment and an advanced Polyurethane coating maintaining up to 15% cooler temperatures inside the tent. And there is almost zero light penetration until any windows are opened so you can sleep better than ever before in our roof-top tents. Early summer sunrises, being bathed in light and sweating are a thing of the past! Control the light – control your comfort!
The 2 inch Rebound Foam® mattress is newly engineered with a higher latex content to resume its original shape much faster than traditional high-density foam roof-top-tent mattresses. It feels firmer even though on paper it has the same specs as its predecessor. Side-sleepers will not slowly sink to the bottom. A water-resistant, breathable, removable, and quilted topper in 23 Zero olive green ensures comfort while matching the internal quilted headliner.
The Armadillo A. can be purchased with a right or left side deployment option which allows for optimized placement on your choice of overland rig ranging from smaller crossovers and wagons to bed mounted mid-sized 4×4's, to monster custom builds. It comes in two sizes, the A2 which is a 2-person tent, and the A3 which is a 3-person tent – see our website for all of the dimensions, tech specs and other informative details.
Price: $3,795
_____________________________________________________________________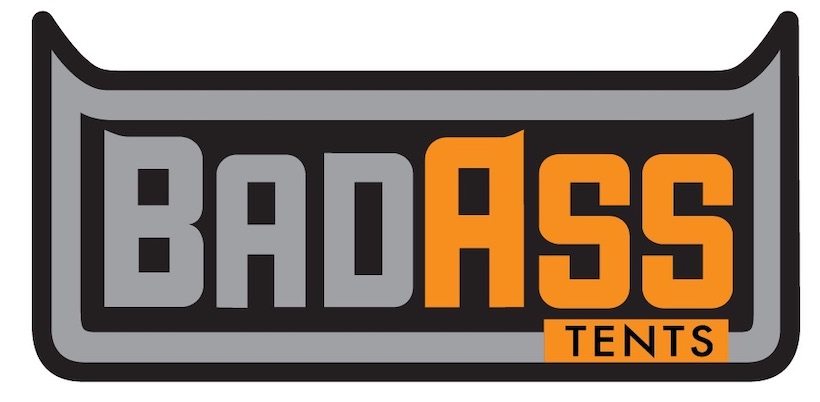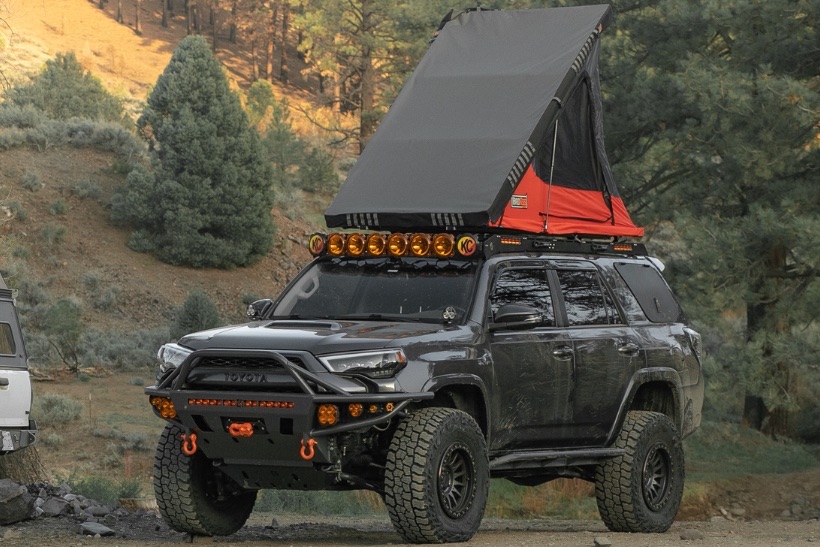 The Badass Tents' Packout MOLLE Tent (PMT) is designed to look like a tactical backpack on top of your rig. This new tent following in its siblings' wake as our thinnest and lightest tent at 3″ thick and only 90lbs! This model's clamshell design tilts up at one end and offers a 270-degree view towards the back. The PMT's 3" tall ultra-low-profile design is the lightest, thinnest rooftop tent on the market today at 90 lbs. and will allow most vehicles to pull into residential garages and parking structures without having to remove the rooftop tent. *
All Badass Tents (also known as BA Tents) are quick to set up, feature a sleek ultra-compact design for low wind noise which doesn't affect gas mileage, have first-in-class patented features, made using durable waterproof nylon fabric with a waterproof finish over a high-strength extruded aluminum frame and offers cost savings through some user assembly.
Badass Tents® Made in the USA Packout MOLLE Tent™ [PMT] rooftop tent fits most vehicles with a roof rack or crossbars. This tactically styled MOLLE rooftop tent joins the family as its new "lightest & slimmest" rooftop tent on the market today weighing in at 90 lbs. and 3" tall. Booya!
The PMT's 1000D waterproof UV Nylon roof styling includes MOLLE (Modular Lightweight Load-carrying Equipment) straps all around, D-rings, and Velcro to allow you to customize your tent with bags, morale patches, and many other tactical accessories.
Price Range: $1695 Standard $2,195 High Capacity
______________________________________________________________________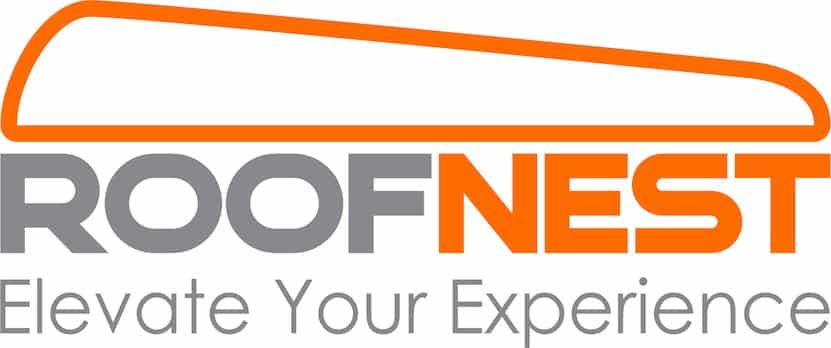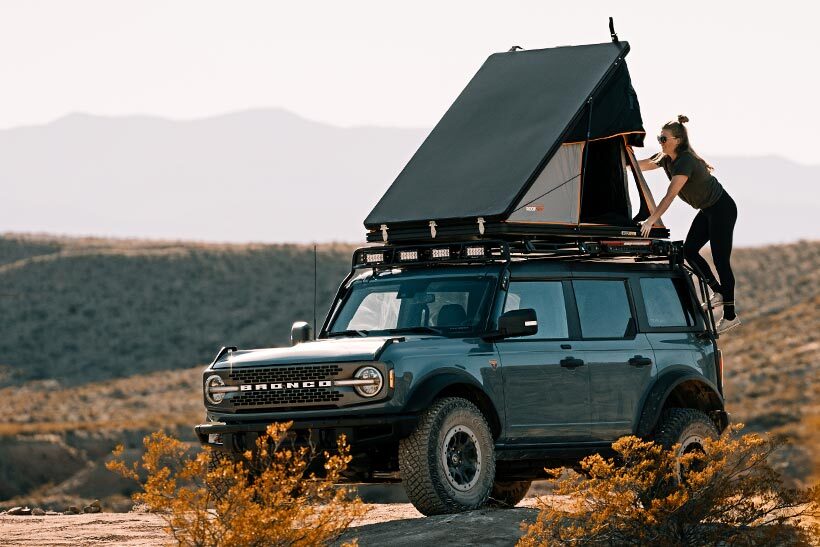 Roofnest's Falcon 2 – Thinner, sturdier, and more comfortable than its predecessor.
The Falcon 2 takes all the elements that made the Falcon our bestselling tent, and upgrades them to even loftier standards. Astonishingly thin at just 6.5" closed, the sleek aerodynamics of the Falcon 2 offer even more energy efficiency. A newly designed top shell reduces condensation by sandwiching two sheets of aluminum around an insulating foam layer, and a familiar honeycomb aluminum-constructed bottom shell is now equipped with a pair of accessory channels that can withstand up to 75 pounds of gear.
The tent material is an upgraded 320g poly-cotton canvas with a blackout coating on the inside that makes for the perfect sleeping cave, while a removable awning provides weather protection at all three entrances. Comfort is not sacrificed with an improved mattress that provides 2.5" of true memory foam. Using the optional crossbars allows for even more gear and toy carrying capacity.
Price: $3,595
__________________________________________________________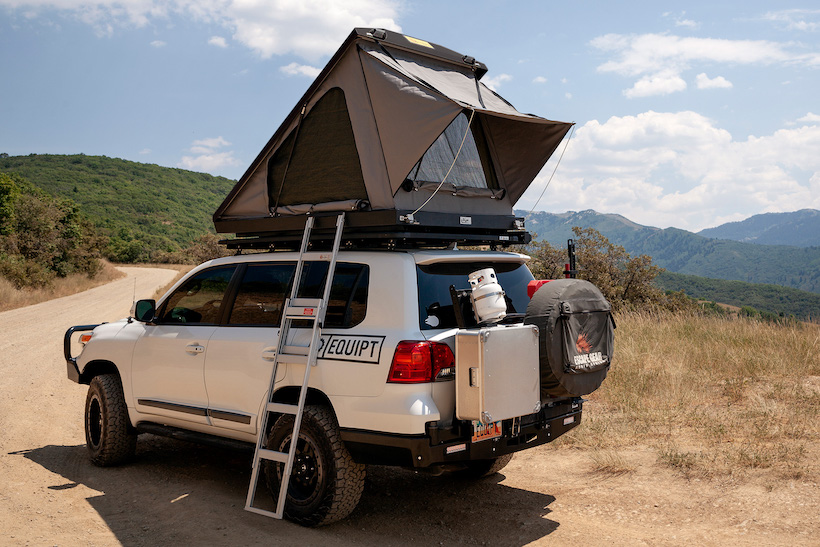 With decades of proven experience on every major continent, Eezi-Awn's fabric tents have consistently outperformed the competition and set the industry's benchmark for both durability and performance. Once again they've set another standard with the Blade–a matte black powder-coated, all-aluminum hard shell roof top tent. The Blade is a clamshell hinge design with two latches and the XKLUSIV Ladder, which comes with a built-in extension and stores cleanly inside the tent, as opposed to underneath it. In addition to the standard expectations, the Blade, albeit simplistic and compact, is still rich with features. Encased in the uniquely-shaped body is room for bedding storage. Upon opening, the walls of the tent are built from durable, rip-stop canvas with double entry privacy mesh panels, and both the roof and floor are insulated to keep you comfortable throughout the night. Much of the appeal that comes from a hard shell roof top tent is the quick setup and takedown, and the Blade is no exception. A single person can quickly unclip only two latches and easily lift to open, then push down gently to close and lock. The full process takes only seconds to complete. Discover for yourself how legendary performance meets modern design in Eezi-Awn's Blade.
Price: $3,950
_______________________________________________________________________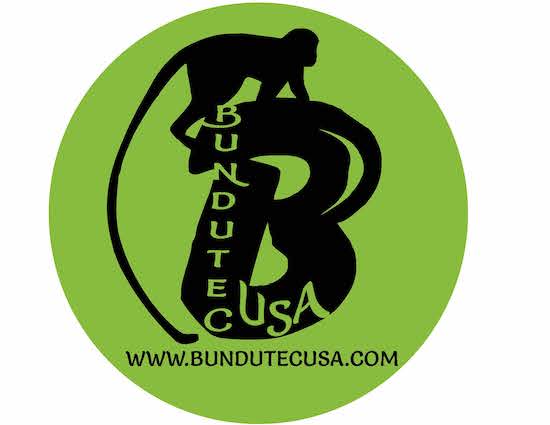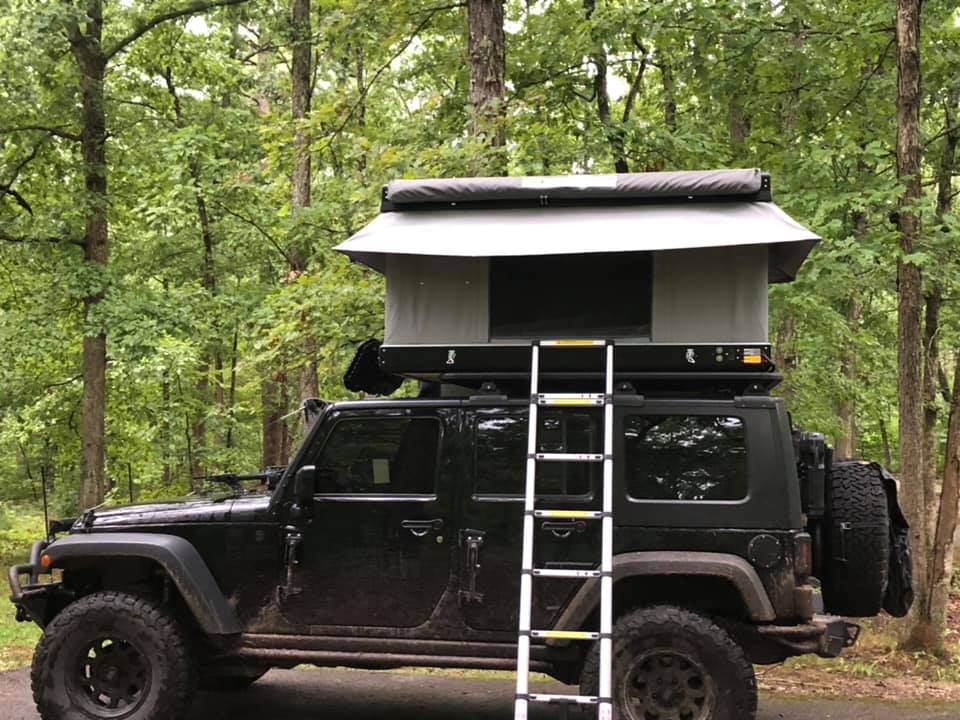 BundutecUSA is honored to continue bringing the US a genuinely rugged off-road Roof Top Tent. Put to the test in countries across the globe, the BunduTop is perfect for anyone looking for the ideal vantage point to enjoy the outdoors. In addition, this Unique, all-electric Roof Top Tent is the best option for anyone looking for a sleek and straightforward setup.
Available in 3-sizes, the Standard and King tents are perfect for two adults, while the Super-king is excellent for a family if you have the real estate to mount it. All the BunduTops fit any rack on the market, from a simple 3-crossbar system to a full flat rack setup. No matter which size is best for you, it will come with 360-degrees of access and viewing along with 100% aluminum construction, providing a lightweight tent with maximum heat reflection in the hottest climates. Each tent also includes a 3" high-density form mattress, air circulation fan, Dual USB outlet, 12v Socket & LED Light. Standard with hook-ups for the addition of Roof Solar, this tent will genuinely let you go anywhere you are brave enough to travel. Never worry about finding a place to store your bedding between locations, as everything can be left right in the tent. Its SB50 Anderson plug connection makes opening and closing the tent as easy as pushing a button. Never spend time tucking in fabric or hassling with poles; this tent will quickly deploy and retract, including its built-in rainfly!
Price Range: $4,235 – $5,225
______________________________________________________________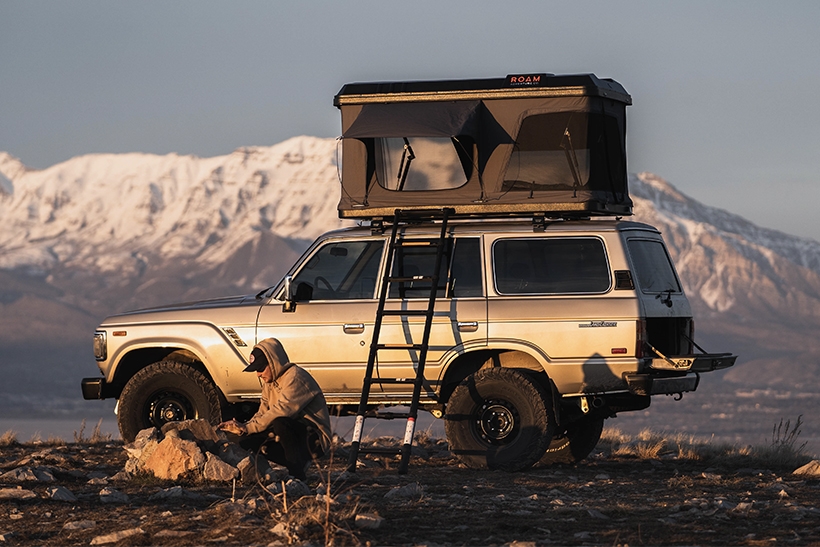 The all-new ROAM Rambler Hardshell Rooftop Tent is made for the on-the-go adventurer. Its 4 stainless steel latches and gas struts make setting up easy and take less than 30 seconds to deploy. The custom-molded hardshell, patterned after the aesthetic of the widely loved Rugged Cases, gives it a look that is unlike any rooftop tent on the market. It doesn't stop there. With a 2.75″ mattress you never have to leave the comforts of your home bed at home while still getting to camp in the places you love to go.
Features:
Waterproof PU coated 280g poly cotton ripstop tent body fabric
Padded Gas Struts
Two Door Awnings
Two Panoramic Windows
7.5' telescopic ladder
2.75" High-Density Foam Mattress
Insulated Base and Ceiling
Pull Down Closure Straps
Custom Hard Shell Design
Quiet Zippers
PU Window Zippers
Stainless Steel Latches
Machined Aluminum Badge
Price: $3.400
______________________________________________________________________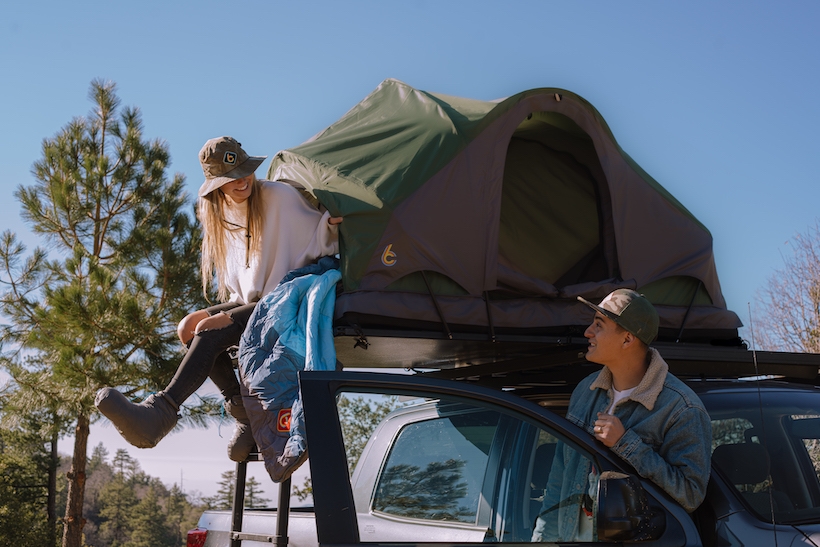 The all new Rev Tent is the lightest Roof Top Tent in the world and works on the ground and in the bed of pick-up trucks too.
This game changing 2 person tent features a lush 4" mattress (the thickest RTT mattress available), true 4-Season top to bottom outer fly, and 4 screened "win-doors" for superior ventilation. The Rev Tent is quality built to satisfy all types of campers and camping styles, perfect for weekend camping as well as end of the world expeditions.
The Rev Tent is sold in 3 configurations: Starting at $799, the 25 lb Rev Tent is ready to go for ground or pick- bed camping. For vehicle top sleeping, the 25 lb Rev Rack Tent at $829 is the first roof top tent designed to mount directly to popular platform style roof racks 84" or longer by Front Runner, Yakima, Rhino and many more. The Rev Roof Top Tent, at 86 lbs, is only $1299and works on top of most vehicles and mounts to load bars and roof racks. Featuring modular components (tent, platform, ladder) that can easily be moved on and off the vehicle by 1 person, the Rev Roof Top Tent is not only the lightest Roof Top Tent in the world, it's the only roof top tent that can also be effortlessly set up for camping anywhere at the camp site.
Available in 5 different color styles, there's a Rev Tent to fit all camp tastes.
FREE Standard 1-2 day shipping to the lower 48 states.
Price: $799-$1359
_____________________________________________________________________________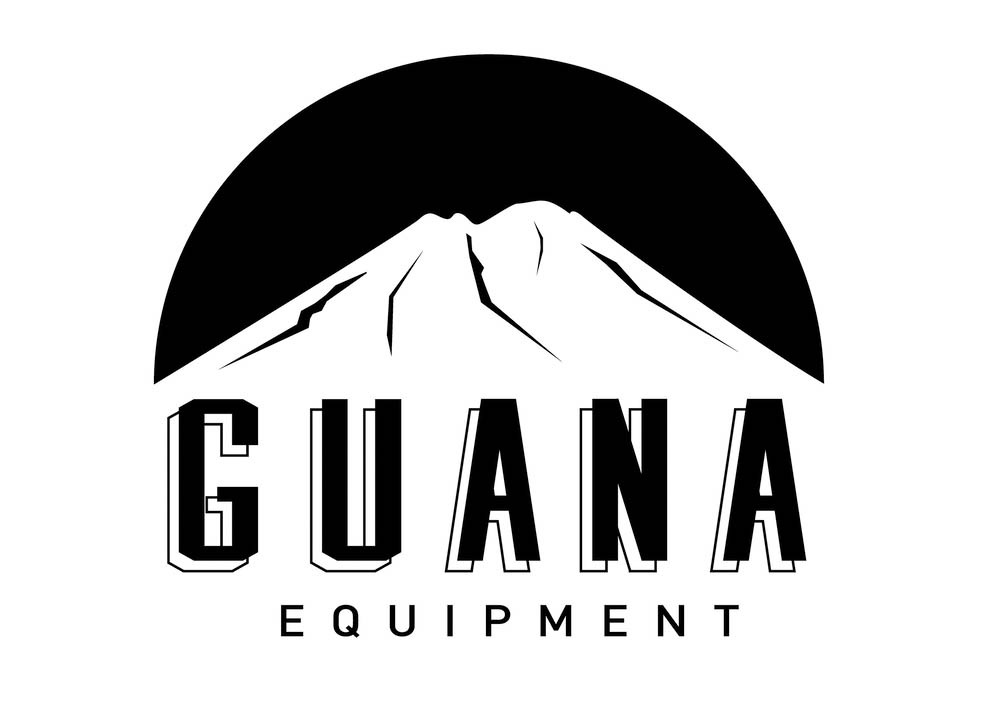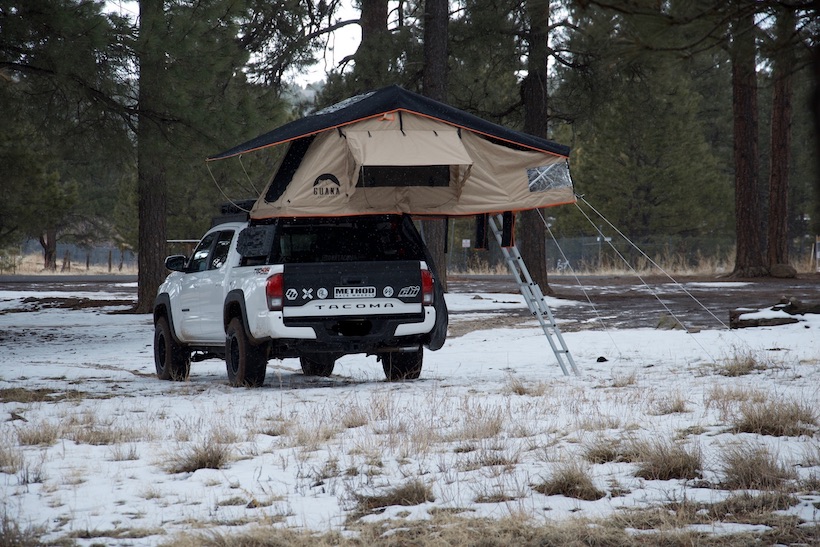 The Guana Equipment Wanaka 55″ roof top tent is now better than before. With the 2022 updates, this roof top tent has a diamond plate aluminum base in black, which is strong, study and nearly indestructible. The black color is better for insulation and hies potential scratches. Also, the corners and sides of the base are all black too, adding elegance to the design.
The 600D polyester ripstop canvas makes it one of the best ones in the market. Add to that a rainfly with an inner silver coating for better insulation and less light passing through, and you're well protected from any element.
The materials are construction of the whole tent are great. The inner aluminum poles are 1" thick, much harder to bend and much sturdier. The brackets are all made of alloy, the mattress is hi density foam and 3" thick, and the entire design of the tent is smart. It has clear panels on all window awnings, to make sure even if you have the awnings open, you can have a better view around your tent.
Finally, this roof top tent has the largest annex in the market for 55″ softshells, with 3 awning doors, to basically create a full camping setup, not just a tent but a whole setup for friends and family. It also includes an LED light strip, anti-condensation mat and 2 boot bags to make sure you have everything you need.
Price: $2249
__________________________________________________________________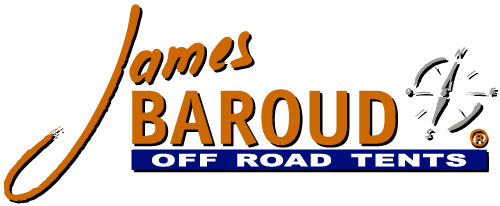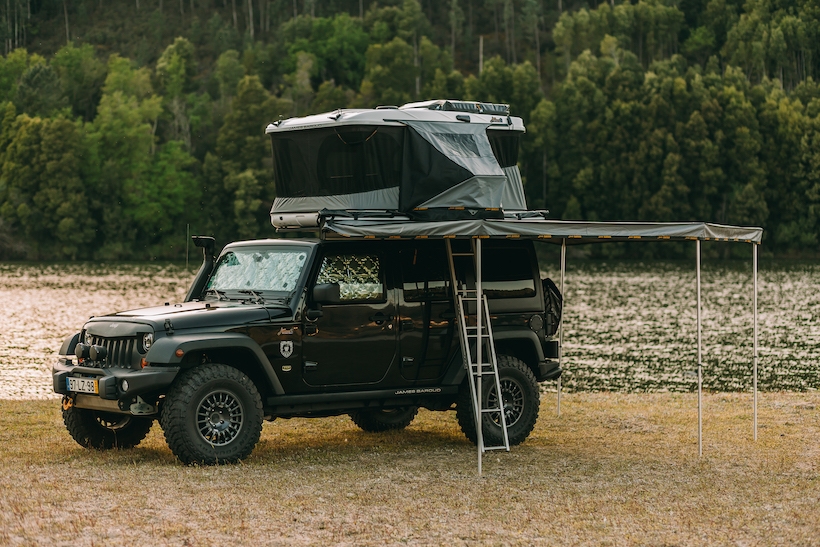 James Baroud is a European company that is dedicated to manufacture top quality rooftop tents and awnings that are strong and safe enough withstand the most extreme weather conditions and still be the most practical product in the market.
Today you can find the James Baroud rooftop tents in more than 30 countries around the world, and they are leading products when it comes to quality and durability. More than twenty years of research, design, development and testing are behind every product of the brand catalog. Every year after hearing feedback from clients and even the team that use the products in their adventures, the company keeps making improvements and adding features to bring to the market the best possible product.
The James Baroud rooftop tents are appreciated all over the world by generations of adventures. Whether you are an overlander or a family of weekend campers, you'll find that the James Baroud tents fill your needs to the fullest. It's not just for their top level quality, they are also comfortable thanks to its high density foam mattress; extremely resistant – UV reflective fabric and resistant to wind, rain, snow and heat; ultra-easy to use due to its quick setup – can be open and closed in less than 1 minute; compact design and lightweight, which makes it easy to install by two people and allow incredible views with its full 360º Panoramic windows with a mosquito net.
Price Range: $3,800 – $6,300
_________________________________________________________________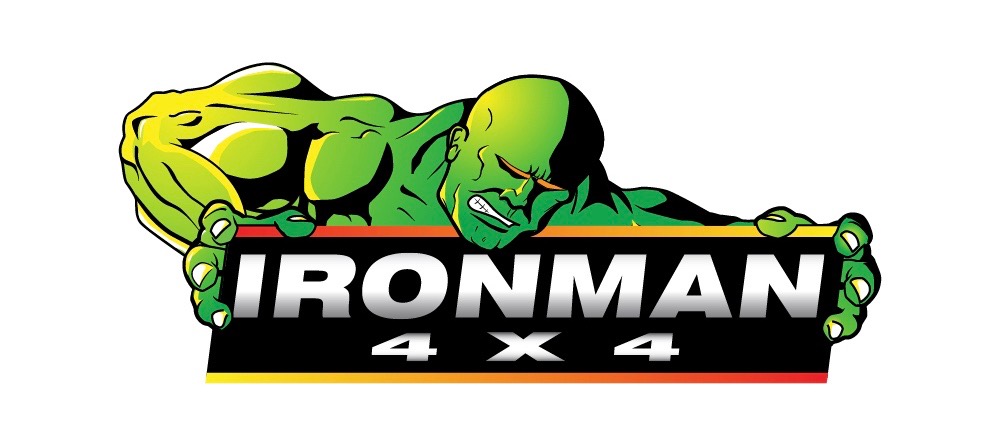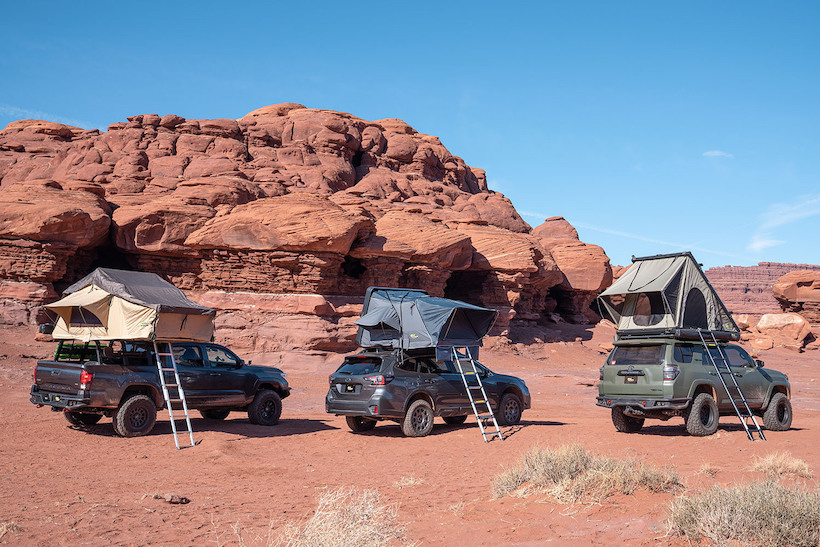 There's nothing quite like leaving the busyness of civilization behind to sleep under the stars. But, just because you're roughing it, doesn't mean you have to sleep in the mud. If you're heading into the backcountry with your rig, an Ironman 4×4 rooftop tent will certainly elevate your adventure—literally! Our hard- and soft-shell rooftop tents give you a space to sleep that is removed from the dirt and moisture of the ground, while offering additional protection against wildlife. Whether you're in for a weekend campout or going on a long-term overlanding expedition, rooftop tents are a great way to improve your comfort.
Price Range: $1,299 – $2,999
_____________________________________________________________________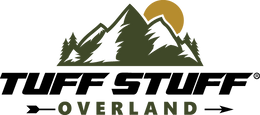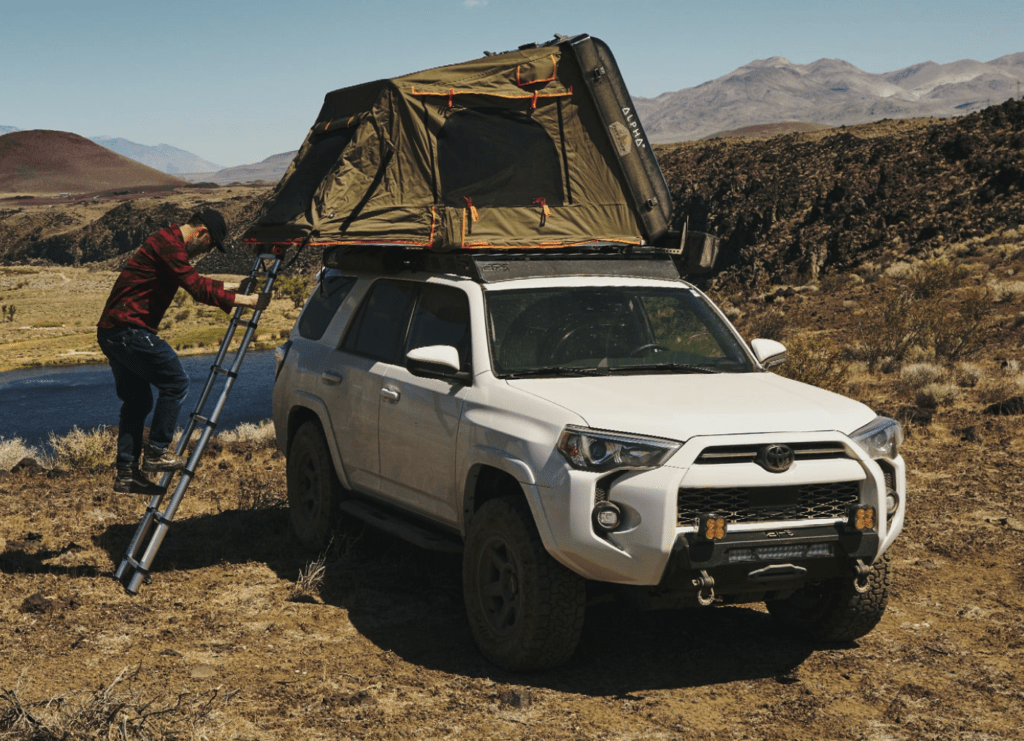 The ALPHA II is small but mighty. Perfect for smaller SUVs or Subaru's, this is the mini version of the ALPHA rooftop tent. Go off-grid and still enjoy comfort and quality.
FEATURES & BENEFITS:
• A hard-shell four-season tent with room for two people
• Ultra-fast setup time takes less than two minutes
• 78 x 53-inch mattress that is 2.5-inches thick
• Manufactured from high-quality 280G poly-cotton windproof fabric
• Heavy-duty YKK zippers with custom para-cord pull
• Includes a 210D poly-oxford rainfly
• Three windows with awnings and mesh screens for excellent ventilation and views
• Built-in skylight for star gazing and additional light
• Built-in internal and external LED light strips
• Designed to open to the passenger side only
• All aluminum frame, ladder, and roof rack mounts
• All necessary hardware for complete installation (including tools)
Price range: $999 – $3,999
Contact: 866 220 0171
_________________________________________________________________
Alternative Roof Top Tents:
_________________________________________________________________
For other Resource Guides check out:
Ultimate Resource Guide to Vehicle Supported Adventure
Roof Top Tents – What to look for before you purchase
The Ultimate Guide to Off-Road and Overland Trailers
Adventure Vans – Ultimate Guide
_________________________________________________________________