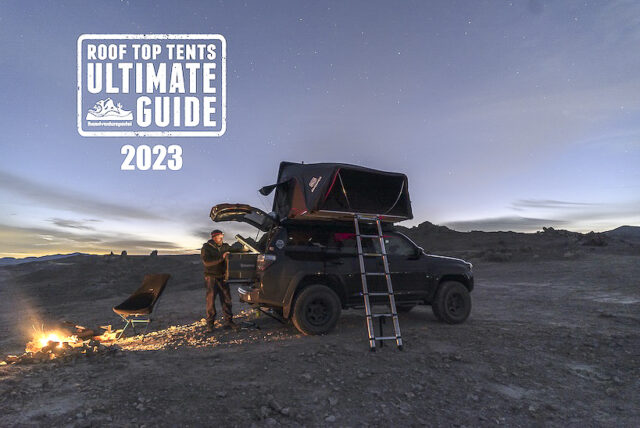 Roof Top Tent Styles to look for:
Hard Shell Roof Top Tent: TOP Hard Shells
Soft Shell Roof Top Tent
Hybrid Hard and Soft Shell Roof Top Tent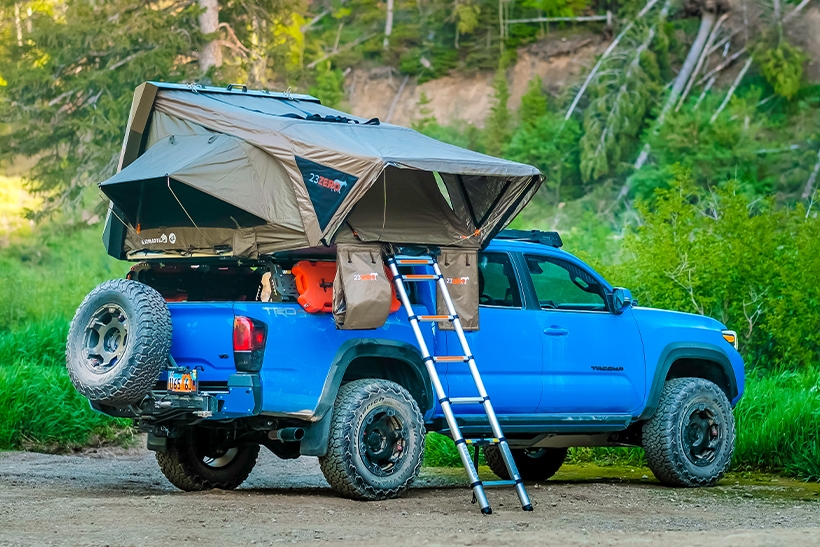 $3,995 MSRP – May Special $230 off!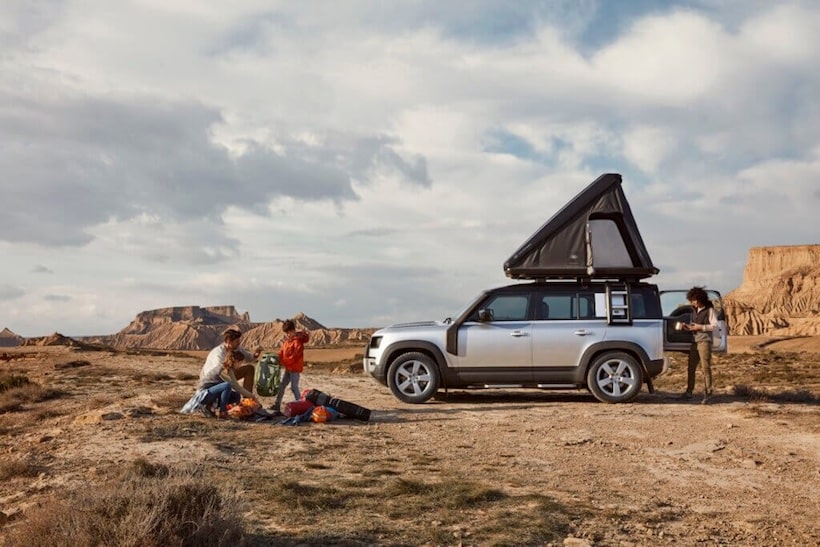 In 1958 Autohome Italy patented the first commercial roof-top tent in the world; since then the company has continued to refine and develop the worlds best professional grade roof-top tent for hard use spawning dozens of companies with imitations of the original. Handcrafted in Italy, Autohome continues to reinvest in research and development that sets the industry benchmarks for quality, durability, and usability.
Using only the finest European sourced materials available, we overbuild our hard-shell tents to survive the harshest climates across the globe. With a sleek form that follows function, Autohome tents are the evolution of a product uniquely adapted to survive rigorous use year after year. With a 5-year warranty that exceeds the industry standard we have tents still in regular use that are older than most every other roof-tent company in existence.
If your adventures require the best roof-top tent in the world be sure to choose wisely; an Autohome tent will be a part of your family for a long time to come. Be part of the legacy.
Price range: $3299.00 to $6299.00
Contact info: Autohome USA Sales 888.852.2359 or

[email protected]
_____________________________________________________________________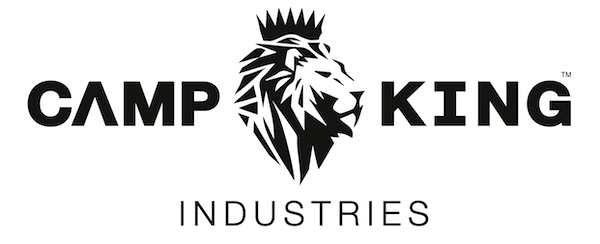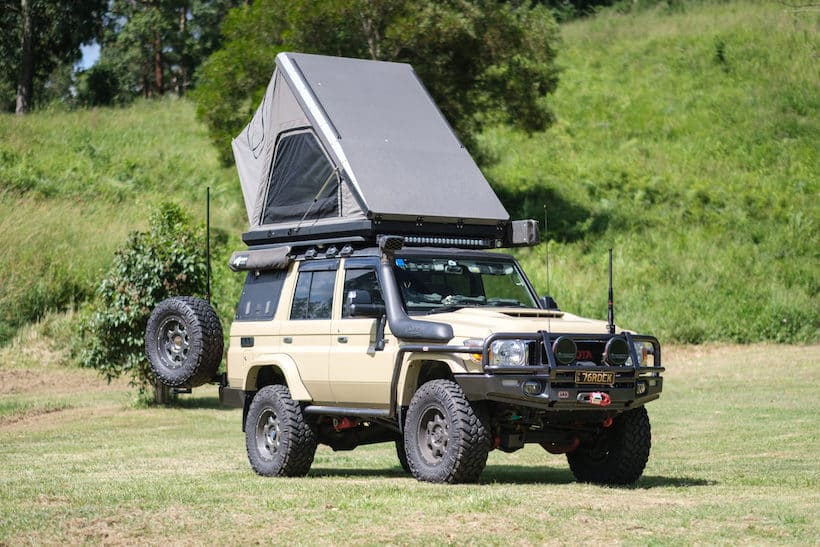 The Camp King Roof Top Tent was launched in 2018 and is Australia's first-ever one-piece hardshell rooftop tent. It's the original and the best.

Tested in the Outback & Around the World: Designed in-house using the latest CAD design technology, and tested in some of the most remote off-road locations around the world. Our development, testing and QC process ensures each and every Camp King Industries clamshell rooftop tent meets the highest standards. As Standard we include a 100mm (~ 4") memory foam mattress and our 12V Kit inside the tent which includes – 1 x hardwired LED light, 2 x USB ports and 1 x 12 volt charger. A range of accessories enhances the utility including optional roof load bars, solar panel, canvas storage bags and more.

This Aluminium Roof Top Tent is Built Tough: The one-piece roof design of our rooftop tent was exclusively developed by Camp King Industries. The rooftop tent roof is TIG welded and secured with a specialized Orlock riveting system creating the most structurally solid top unit on the market.

Australian-Made Roof Top Tent: A superior quality tent made from Australian Made Wax Convertors Tear Stop Canvas – Trusted worldwide for its uncompromising performance in even the harshest environments. This canvas is made using the latest state-of-the-art textile processing equipment to provide the highest quality tear-resistant fabric that's the best rooftop tent canvas available, providing maximum breathability and unsurpassed performance in any climate.

Quick Set-Up: Our clamshell roof top tent is designed to be set up or packed down in a matter of minutes. This tent was made with adventure and convenience in mind because life is too short to muck about with tent poles.

Warranty: World Class warranty – 5 Years on Camp King workmanship, 5 years on the Canvas (deterioration and fading), and 1 year on incidentals such as latches, handles, and struts.
MSRP: $5999
_____________________________________________________________________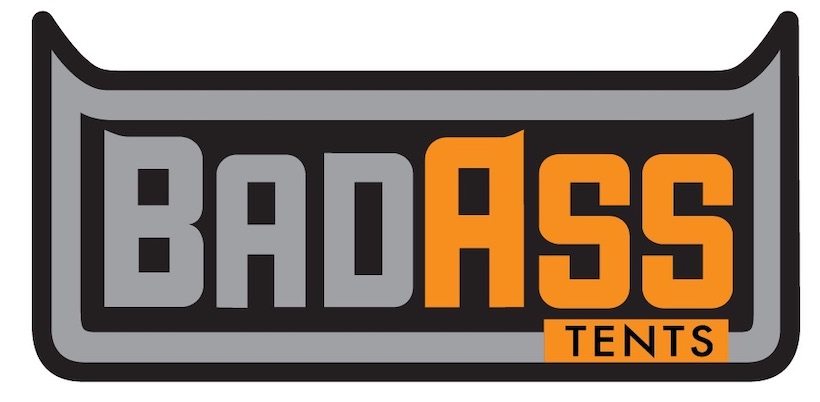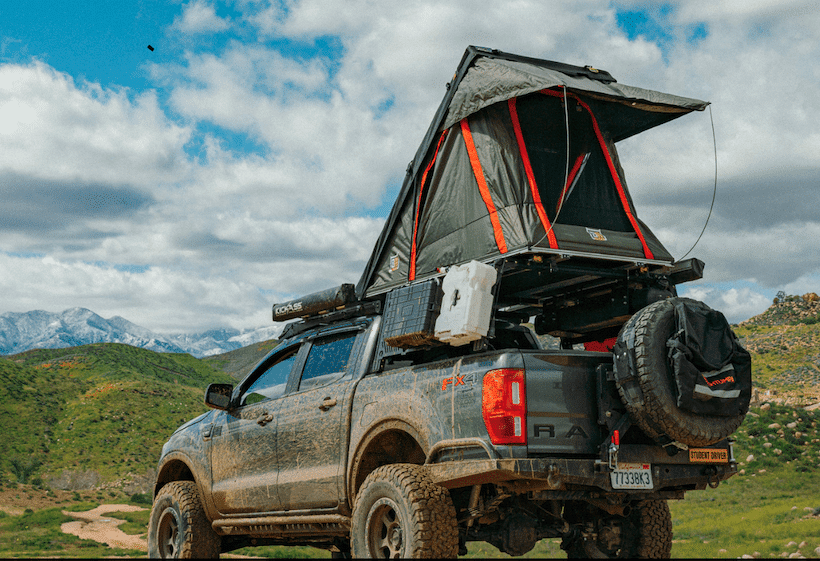 NEW! 2023 PACKOUT™ Rooftop Tent – MADE IN THE USA!
Made in the USA, the tactically styled new 2023 PACKOUT™ clamshell Rooftop Tent joins its siblings of the "lightest & slimmest" soft top rooftop tent weighing in at only 100 lbs. and 3" tall. With a 1 min set-up time, this waterproof 400D ripstop all-season tent (get a good sleeping bag for under 30°) is just big enough to store your sleeping bags and a ladder inside with the included 1″ sleeping pad.
This PACKOUT™ tent uses our patented modular assembly method to save you freight shipping and labor by assembling it yourself using our step-by-step DIY instructions or following the video online, should take 4-5 hours for most mechanically inclined adventurists with an electric driver and flat surface. If you have any doubts about your ability or have to ask, then please pay a little extra and buy pre-assembled.
Fits most vehicles that have a roof rack or crossbars that will support 100+lbs in transit + campers while stationary, includes a sleeping pad and cover, and is backed by our 3-year warranty!
Available in 2 sizes:
STANDARD Size has a sleeping area of 45×78″ and fits 2 people under 5'10" without bending their knees. This size fits the roof line well for all Wrangler 2-doors, Grand Cherokee, Subaru's, Rav4, Discovery Sport, or any midsized SUV or sedan.
The larger HICAP size has a sleeping area of 48×88″ and is great for anybody over 5'10" or for 2-3 people. We recommend HICAP for all trucks with cab height bed racks, 4-door Wranglers, 4Runners, Land Cruisers, LX460, Land Rovers, Vans, or any other vehicle with a larger roof.
Price Range: $1895 – $2695
______________________________________________________________________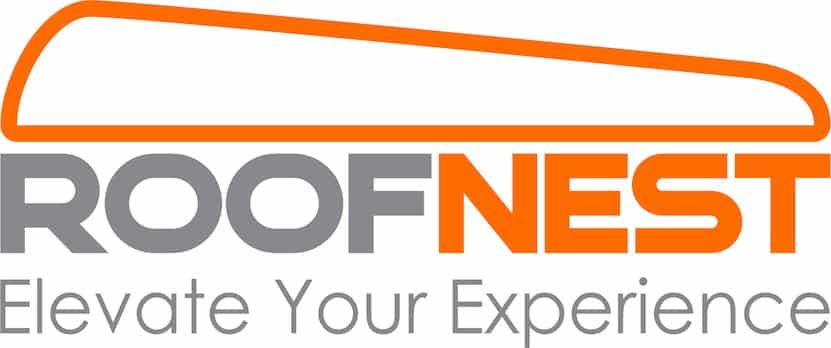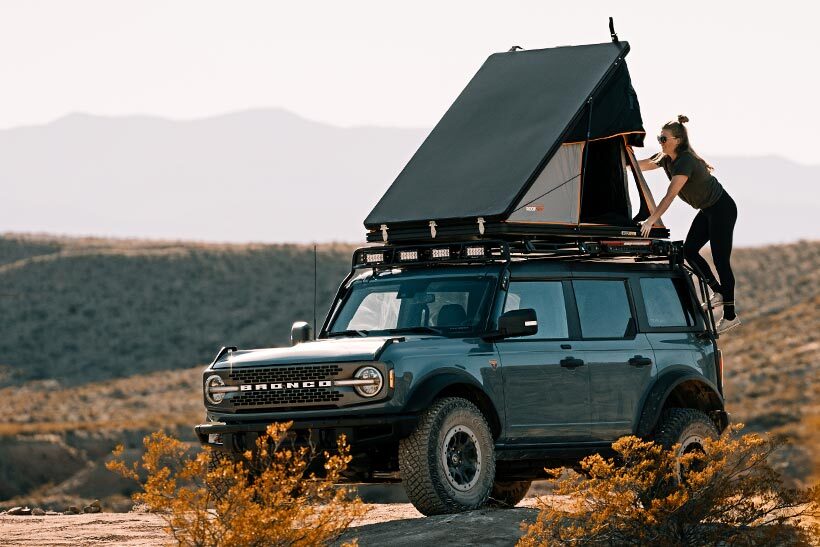 Roofnest's Falcon 2 – Thinner, sturdier, and more comfortable than its predecessor.
The Falcon 2 takes all the elements that made the Falcon our bestselling tent, and upgrades them to even loftier standards. Astonishingly thin at just 6.5" closed, the sleek aerodynamics of the Falcon 2 offer even more energy efficiency. A newly designed top shell reduces condensation by sandwiching two sheets of aluminum around an insulating foam layer, and a familiar honeycomb aluminum-constructed bottom shell is now equipped with a pair of accessory channels that can withstand up to 75 pounds of gear.
The tent material is an upgraded 320g poly-cotton canvas with a blackout coating on the inside that makes for the perfect sleeping cave, while a removable awning provides weather protection at all three entrances. Comfort is not sacrificed with an improved mattress that provides 2.5" of true memory foam. Using the optional crossbars allows for even more gear and toy carrying capacity.
Price: $3,595
__________________________________________________________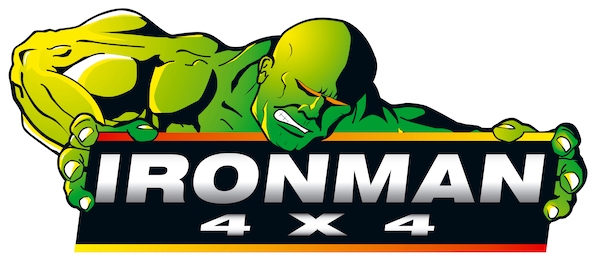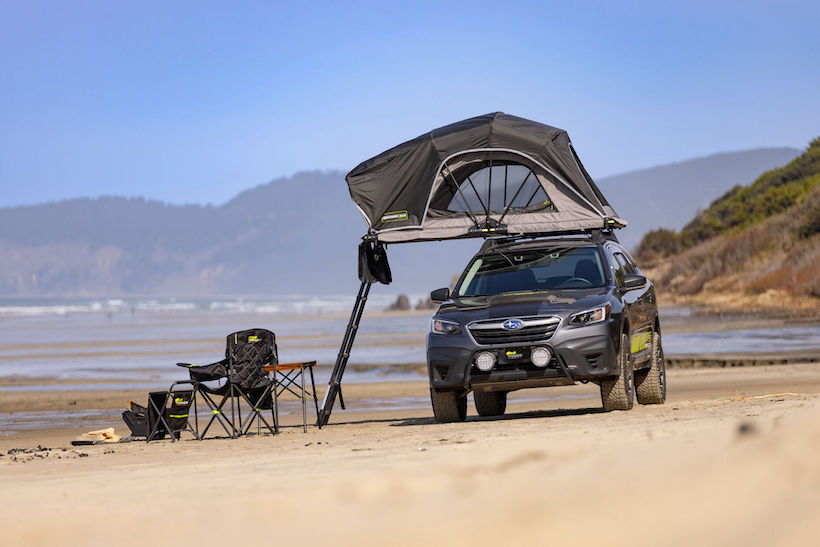 The Uber Lite Rooftop Tent is an excellent option for campers who prioritize mobility, convenience, and comfort. It's lightweight aluminum slat base and frame make it easy to carry, install, and setup with a total weight of only 104 lbs. The Uber Lite features a universal mounting solution that can be mounted onto a variety of crossbars. When closed, this tent's footprint is a compact 50″ x 48.4″ x 13.4″. This is ideal for smaller CUV/SUV vehicles that may not have the capacity to carry heavier rooftop tents. With no heavy structural poles to deal with, setting up the Uber Lite is a breeze. Simply remove the cover, pop it open, extend the ladder, and you're just a few steps away from a comfortable night's sleep. Packing up is just as easy with a foldable floor and a lightweight cover that latches securely. The soft outer shell is made from durable ripstop poly-cotton fabric that can withstand wet and windy conditions with a 3000mm water head rating. The entry is complete with ripstop solid covers and zipped insect-proof fine mesh. This ensures you stay dry in heavy rain and other harsh weather conditions.
MSRP: $2499.00
__________________________________________________________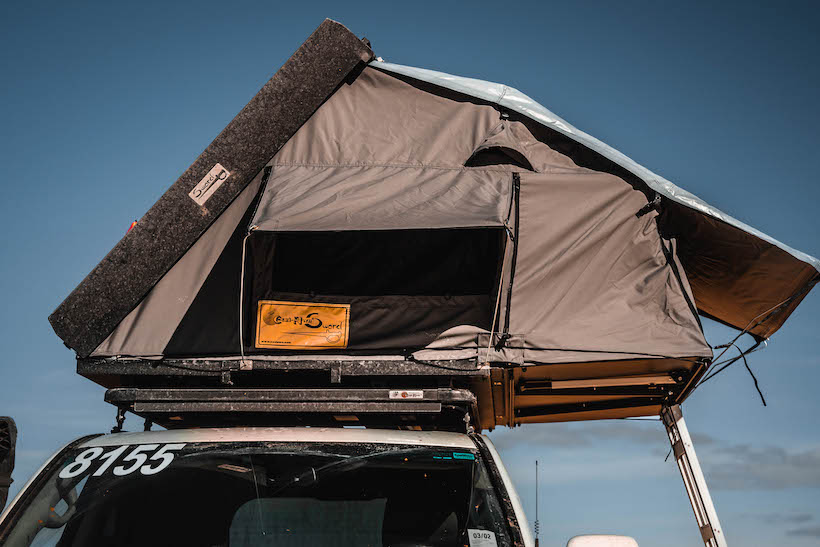 The Sword is designed specifically with small families in mind as this larger footprint will accommodate two adults and two children with more ease than the clamshell or pop up design. To make this happen, the Sword is assembled with a one-piece hinge mechanism on the side with gas struts to help set up the tent in seconds. From there, a hidden platform unfolds to provide additional room in the tent footprint that securely hangs off the side of the vehicle. Upon opening, the walls of the tent are built from durable, rip-stop canvas with double entry privacy mesh panels, and both the roof and floor are insulated to keep you comfortable throughout the night. Much of the appeal that comes from a hardshell roof top tent is the quick setup and takedown, and the Sword is no exception. A single person can quickly unclip only two latches and easily lift to open, then push down gently to close and lock. The full process takes only seconds to complete.

These tents are assembled with a one-piece hinge mechanism on the side. Gas struts set up the tent in seconds. The included ladder stores under the tent for easy access. It also comes equipped with internal LED Light, two storage pockets, a USB Port and a 70mm high-density laminated mattress. The Eezi-Awn K9 track system is attached to the top of the tent for compatibility with mounting additional K9 accessories, load bars, and/or a solar panel bracket.
Price: $4845
_______________________________________________________________________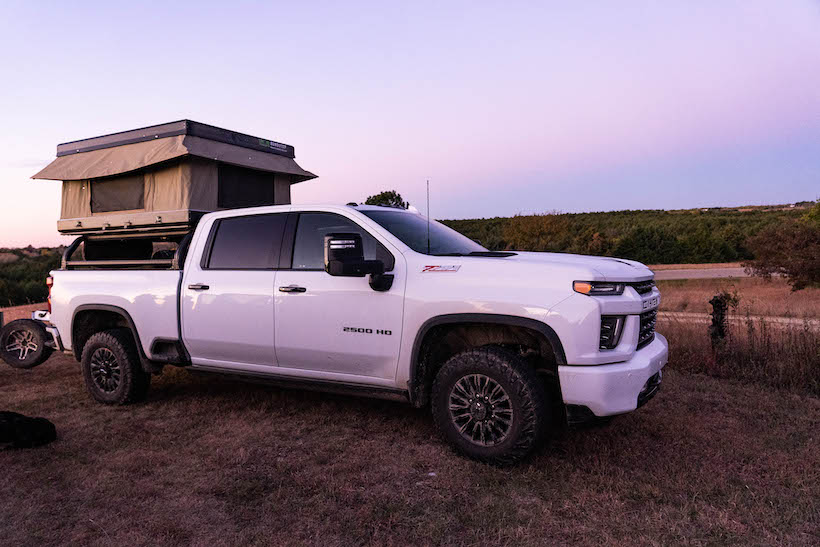 Introducing the Bundutec BunduTop, the ultimate solution for hassle-free camping and outdoor adventure! Crafted with precision using top-quality Alu Extrusions and a built-in bottom frame, this tent boasts easy fitment and superior durability. In addition, the powder coating in an orange peel texture provides scratch resistance even in the most challenging off-road terrains.
Low profile at just 12″ when closed, this tent minimizes wind resistance, making it perfect for any vehicle or trailer. The tent features four large double-zippered windows that offer a 360-degree view of your surroundings.
The 300gsm Ripstop Canvas is UV resistant, providing strength and protection from harsh winds. The Raw Aluminum Top reflects heat away, keeping you comfortable in any weather. Additionally, the built-in Rain Fly ensures that your tent stays dry, regardless of the weather.
Gone are the days of wrestling with rain-fly's and setting up camp in sweat-inducing conditions. Instead, the BunduTop is an all-electric operation that allows you to pitch the tent in less than a minute. It can operate directly from your house battery or off an auxiliary, providing convenience and flexibility. The electric operation also offers power inside the tent, including a single dome light, dual USB outlet, and 12v socket, ensuring you can quickly charge and use your devices overnight.
The BunduTop comes with a ladder sent loose, allowing you to choose the best point of entry for your rig. The ladder brackets easily rivet to the base of your tent, and the ladder folds down compactly inside the tent or your vehicle while traveling.
The BunduTop is available in three sizes, making it easy to choose the perfect fit for your setup. Visit our website or contact our friendly staff for additional information and assistance selecting the right tent for your needs.
MSRP: $4,580 – $5,590
______________________________________________________________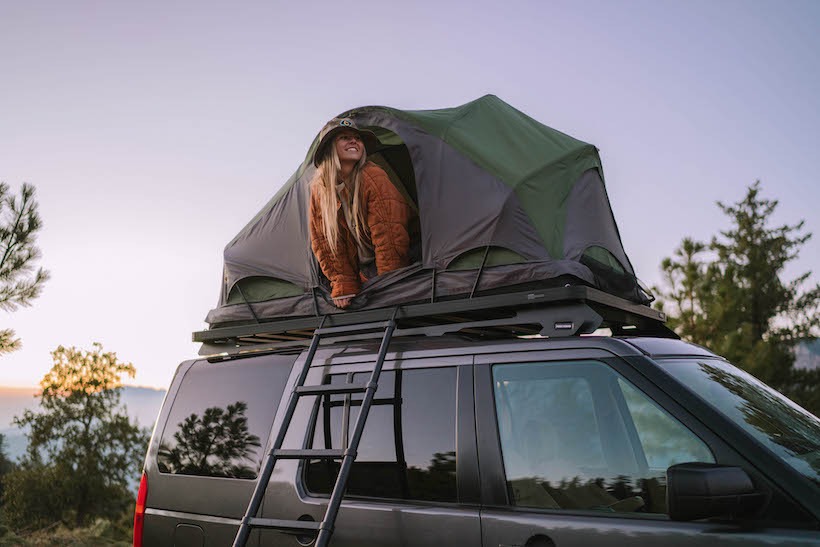 The all new Rev Tent is the lightest Roof Top Tent in the world and works on the ground and in the bed of pick-up trucks too.
This game changing 2 person tent features a lush 4" mattress (the thickest RTT mattress available), true 4-Season top to bottom outer fly, and 4 screened "win-doors" for superior ventilation. The Rev Tent is quality built to satisfy all types of campers and camping styles, perfect for weekend camping as well as end of the world expeditions.
The Rev Tent is sold in 3 configurations: Starting at $799, the 25 lb Rev Tent is ready to go for ground or pick- bed camping. For vehicle top sleeping, the 25 lb Rev Rack Tent at $799 is the first roof top tent designed to mount directly to popular platform style roof racks 84" or longer by Front Runner, Yakima, Rhino and many more. The Rev Roof Top Tent, at 86 lbs, is only $1329 and works on top of most vehicles and mounts to load bars and roof racks. Featuring modular components (tent, platform, ladder) that can easily be moved on and off the vehicle by 1 person, the Rev Roof Top Tent is not only the lightest Roof Top Tent in the world, it's the only roof top tent that can also be effortlessly set up for camping anywhere at the camp site.
Available in 5 different color styles, there's a Rev Tent to fit all camp tastes.
FREE Standard 1-2 day shipping to the lower 48 states.
Price: $799-$1329
__________________________________________________________________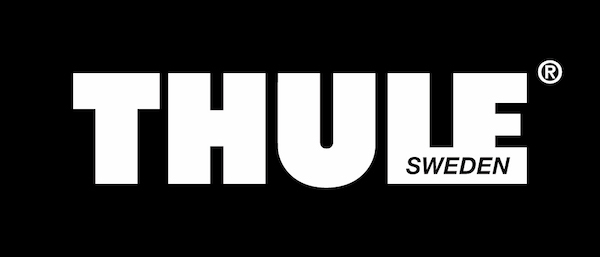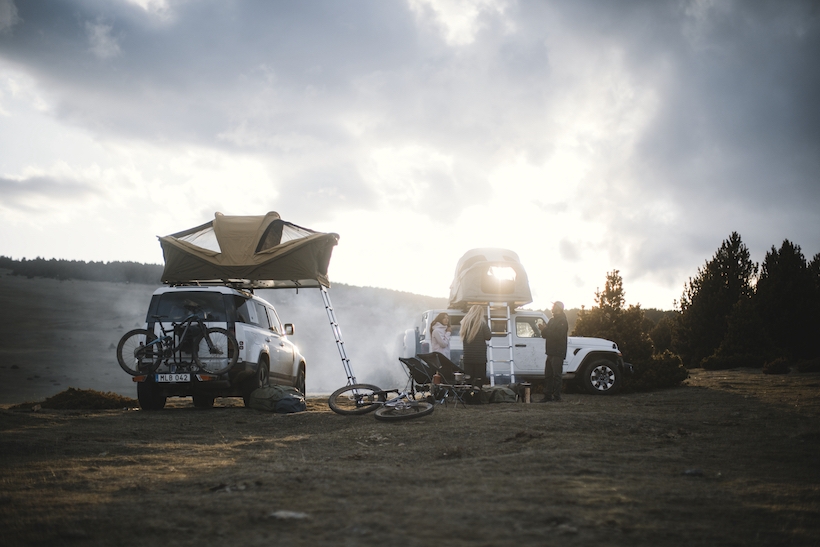 The spacious three-person Thule Approach rooftop tent transforms your vehicle into a mobile basecamp for adventure travel. With a modern design to maximize interior space and large panoramic windows for optimal stargazing and ventilation, Thule Approach will bring you close to nature without sacrificing premium comfort. When the weather takes a turn, Thule Approach's removable rain cover protects you from the elements—and you can even look out the windows while the storm is passing through.
Innovative mounting brackets and a unique self-deploy design makes Thule Approach intuitive and easy to use. The mounting brackets are quick to install and even lock to your roof rack, giving you peace of mind that your tent is secure. Thule Approach is one of the fastest soft-shell tents on the market to set up and breakdown. After you arrive at your destination, just unzip the travel cover, unfold the base, and your campsite is ready in just under 3 minutes. Whether you're traveling to the rugged wilderness or enjoying a weekend away with the family, Thule Approach will elevate and simplify your next camping adventure.
MSRP: $2799.95 – $3299.95
_____________________________________________________________________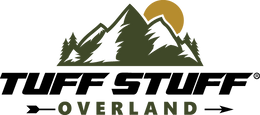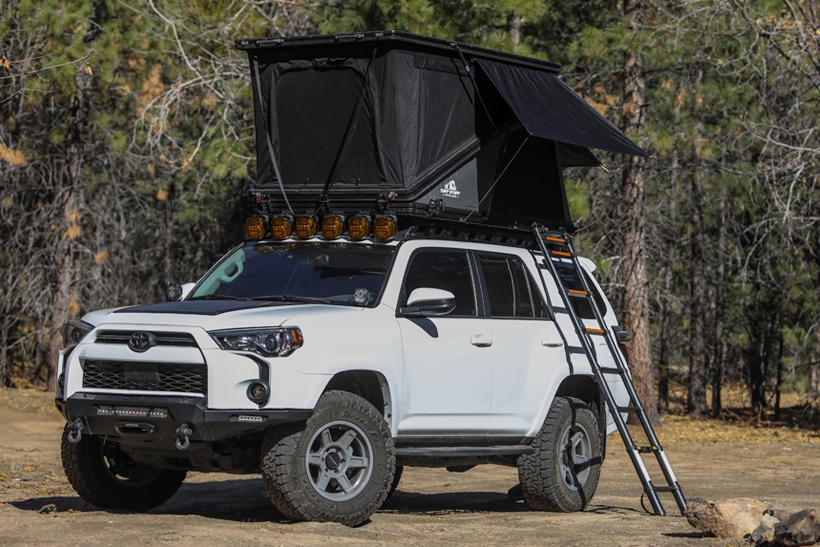 The Alpine Roof Top Tent is a premium camping solution designed for adventurers who seek comfort and convenience while exploring the great outdoors. With its innovative features and sturdy build, the Alpine Roof Top Tent is the perfect solution for those who want to elevate their camping experience.
One of the standout features of the Alpine Roof Top Tent is its dual-action opening roof, which is made possible by four gas struts. Users can choose between a wedge or pop-up opening option to suit their needs. The roof rack on top of the tent adds to the versatility of the tent by allowing users to carry kayaks, bikes, and other gear.
The Alpine Roof Top Tent's blackout fabric provides a full-screen room with optional 360-degree visibility, allowing users to enjoy the scenery without any distractions. The Alpine is constructed with durable antibacterial waterproof, high tear resistance, and stronger tensile than normal rooftop tent fabric. T-Slot surrounding the exterior of the tent allows for easy installation of additional equipment such as awnings, shower tents, and water supplies. The tent's slim profile of under 8″ when packed up and latched makes it easy to store and transport.
The tent's three entryway options, which can be selected based on the build, provide users with the flexibility to choose the most convenient access point. The window awnings are removable, allowing users to control the amount of light and ventilation in the tent.
The Alpine Roof Top Tent comes with mounting hardware and brackets that fit up to 3.25″ vehicle crossbars, making installation a breeze. The tent also features a comfortable memory foam mattress and a telescoping ladder with angled steps that won't bite into your arches. The interior LED light strip, which requires power from a USB power pack (not included), adds to the tent's overall convenience and comfort. The Alpine is available in 51" and 61". Don't settle for ordinary camping – go above and beyond with Alpine!
MSRP: $3,999.99
Contact: 866 220 0171
_________________________________________________________________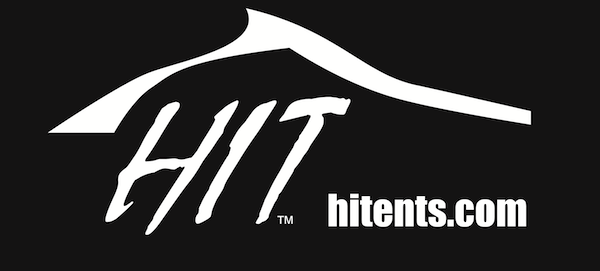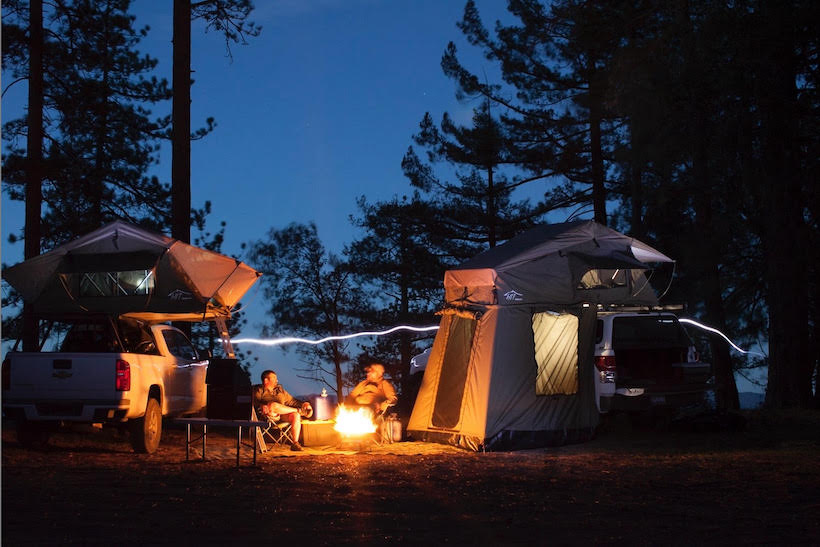 Hitents has been bringing you exceptional quality camping equipment since 2015. Our goal was to provide heavy duty rooftop tents at an affordable price and we have been able to meet and exceed that for 8 years now!! Our 400g ripstop poly cotton canvas are the heaviest duty and most durable tent shells in the North American market and come standard on our Expedition Grade tents. For those of you that want a high quality tent but a little lighter duty then our Scout Edition line is for you, these use our very robust 280g ripstop poly cotton. Our products are globally sourced but stocked and warrantied from our shop here in California. We are a small family owned and run business and look forward to helping you get outfitted for your next adventure. We have 5 tent models to fit every need.
MSRP: $1875-3084
__________________________________________________________________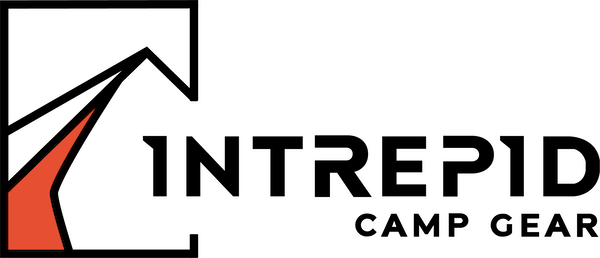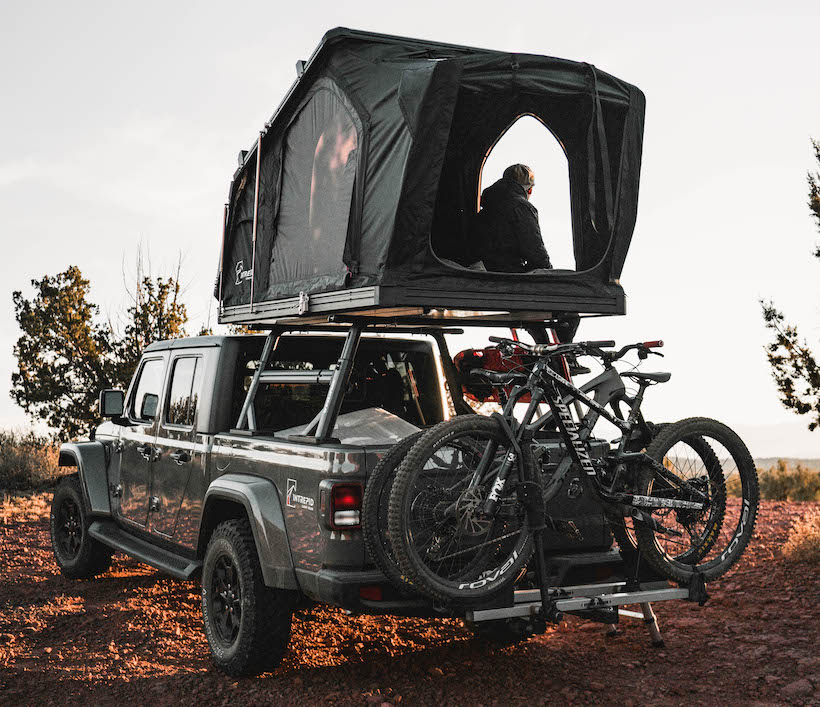 "The first and only tent of it's kind, the Geo 2.5 is an innovative new rooftop tent engineered to maximize livable space and streamline the setup and breakdown processes.
It's patented hinged roof design gives the user 36% more livable space than clamshell style tents of the same area without creating a bulky profile. In fact, the Geo 2.5 is just 143lbs and 7 inches thick, making it one of the most lightweight hard shell tents on the market. At 86 inches long, the 2.5 is the ideal option for campers who enjoy the quick and easy set up of clamshell, but want more room to enjoy spending time in their tent.
The design also boasts a unique closure system, which pulls fabric inward as you close the tent, minimizing the need to tuck in fabric when it's time to move camp. A skylight, 2 inch thick mattress, and extra large doors on 3 sides ensure your experience in the 2.5 is as comfortable as it is efficient."
MSRP: $3995
__________________________________________________________________
Alternative Roof Top Tents:
_________________________________________________________________
Things to look for when buying a RTT – HERE
For other Resource Guides check out:
Ultimate Resource Guide to Vehicle Supported Adventure
The Ultimate Guide to Off-Road and Overland Trailers
Adventure Vans – Ultimate Guide
_________________________________________________________________