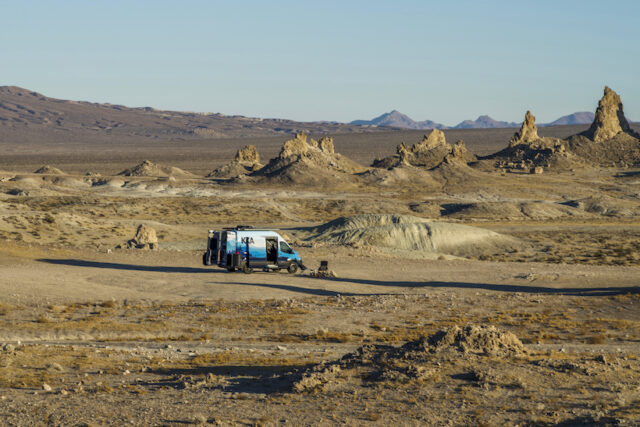 The Adventure Vans category (Sprinter, Ford E350 and Transit, Dodge Pro Master platforms) has seen explosive growth and interest over the past few years and are a very legit overland focused category. Many outfitters are struggling to maintain build flow and wait times have been up to 18 months! Despite all this, demand keeps increasing in this exciting category. Below is a comprehensive resource guide to US based adventure van outfitters. Start your SEARCH and don't give up on your vehicle supported adventure daydream!
________________________________________________________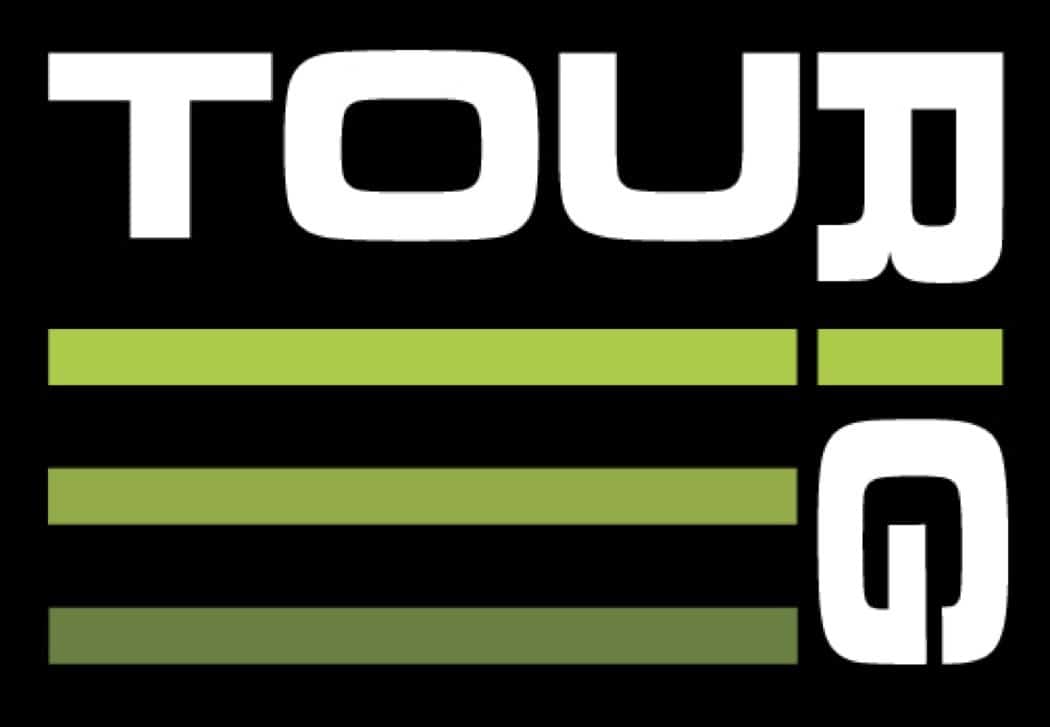 TOURIG is the Nation's Foremost Builder of High-Performance Expedition Vehicles, specializing in platforms from Mercedes Benz and Ford Motor Company. Each TOURIG is crafted to exacting standards and every decision made with the well-being of employees, customer expectations and respect for vendor partners at the fore-front.
People, Position and Product – Simple words that define "why" TOURIG. Culture is created at the heart of every decision, end products exude a strong work ethic and desire to out-perform, materials are chosen and processes defined with long-lasting durability and environmental impact in mind. Having a positive experience with the company you work with is just as important as the quality of your vehicle's build.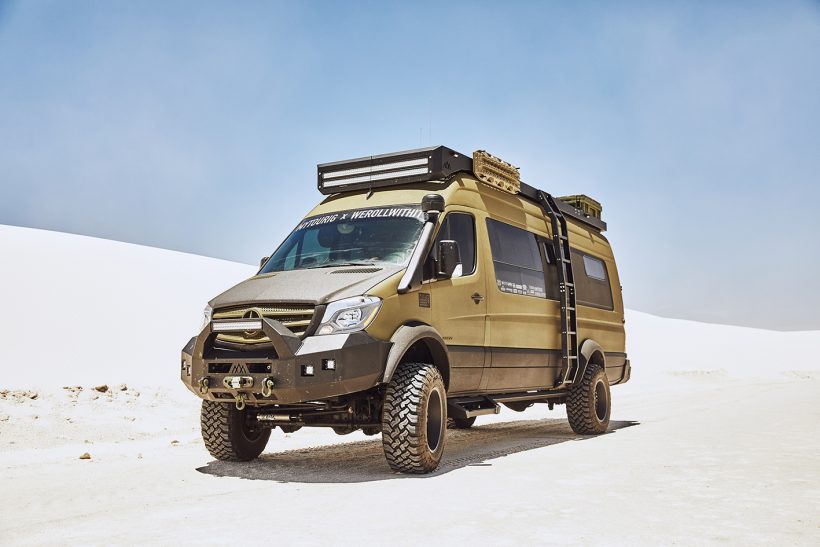 www.mytourig.com Tel: 303 710 2914 [email protected]
____________________________________________________________

Esplori was borne out of a desire to be outside with people we enjoy. The ability and opportunity to leave behind the stress of daily life and truly connect with the outdoors, family, and friends is paramount in our lives. Esplori means "to explore" and we are passionate about a life full of travel and adventure. We believe spending time exploring brings people together. No matter your adventure, our goal is to help you meet new people and see new places in a comfortable, low-impact adventure van.
Driven by our focus on long-term customer relationships and satisfaction, our Sprinter van conversions are designed and assembled with the highest quality components available and with sustainability at the forefront! From custom recyclable aluminum cabinets, to low VOC powder coating, we make vans as user friendly as they are environmentally friendly.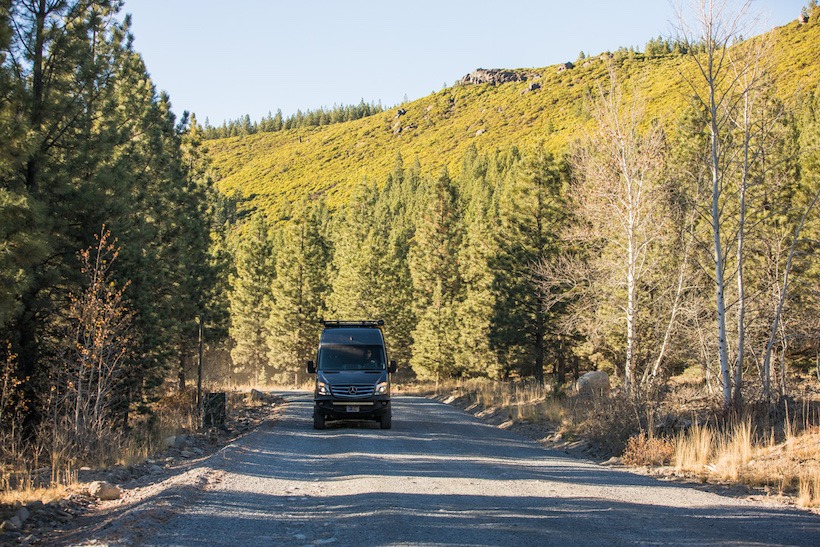 Website: www.esplori.com Contact email: [email protected] Tel: 458-256-3948
________________________________________________________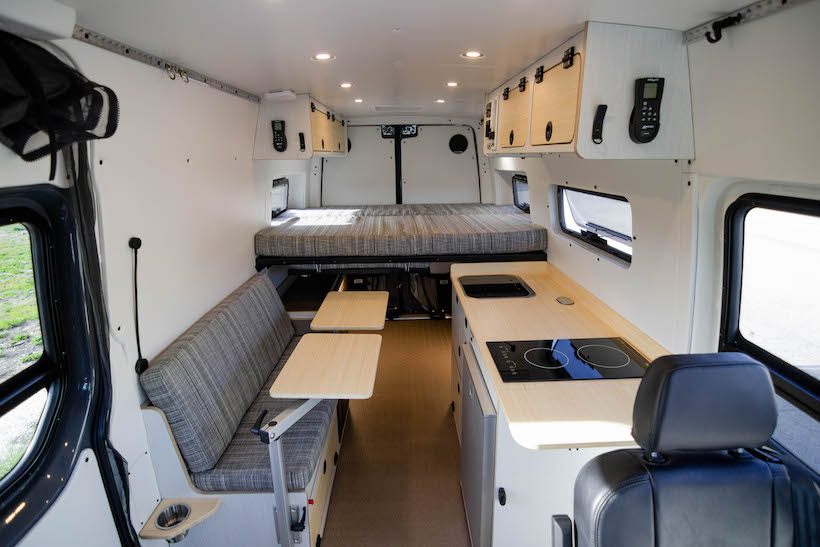 ACME Overland was born from a personal goal to ensure that even the most extreme adventures can have the accessibility and ease of a local jaunt. We wanted the positive experience of our daily adventures to cross over to our long-term traveling goals.
https://www.acmeoverland.com/ [email protected]
_______________________________________________________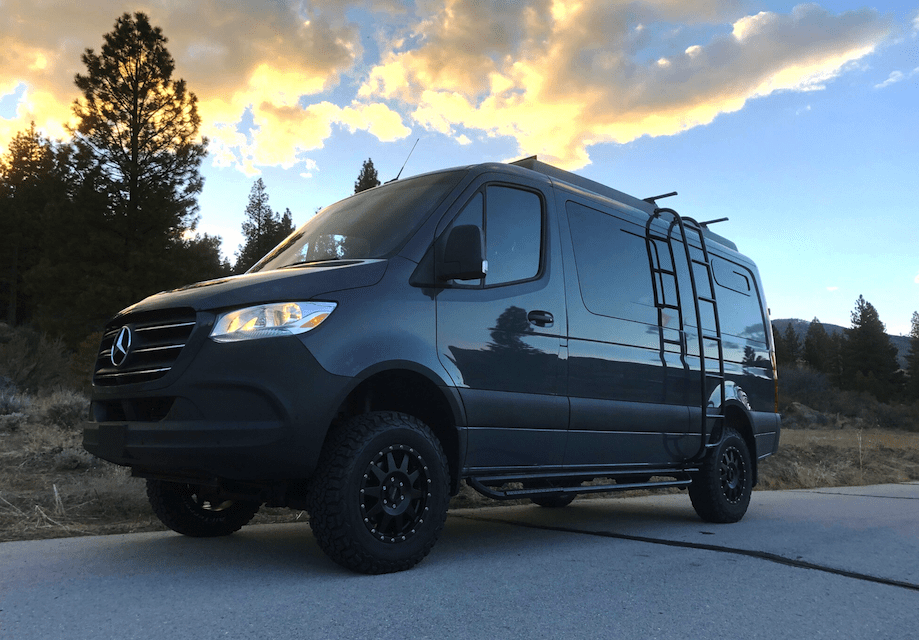 Catapult A.V creates modern, capable adventure vans focused on lightweight design and modularity. As outdoor and off road enthusiasts, we know what works. Our goal is to strike a balance between form and function, with comfort, and durability. Catapult also partners with the best brands in the industry. Call or stop by our Reno, NV. facility, and we can discuss your vision.
www.catapultav.com [email protected] Tel: 530 448 9583
_______________________________________________________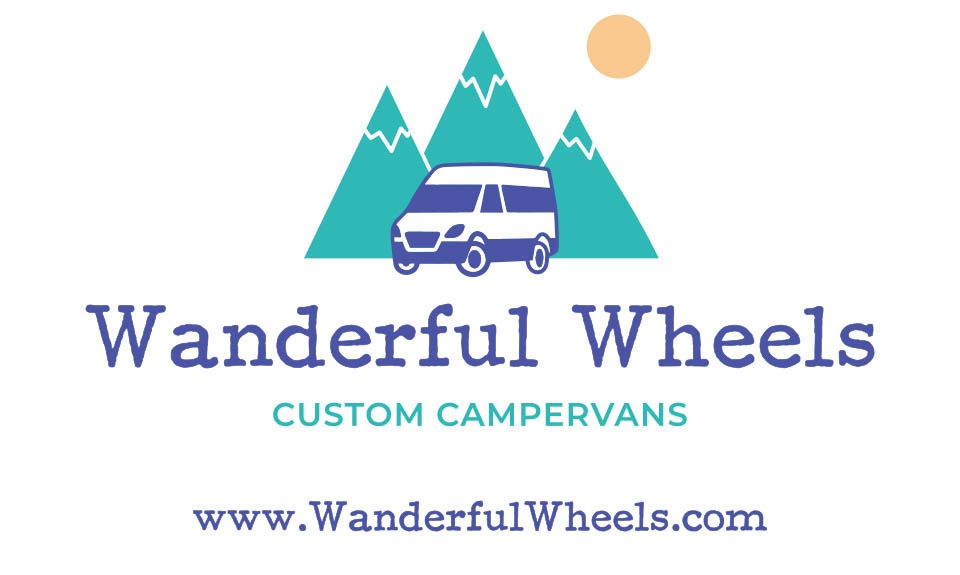 Wanderful Wheels builds handcrafted, custom campervans for weekend warriors to full time vanlifers. We are able to customize every aspect of your van so you can make the most of the space and bring everything you need for your adventure. Our mission is to help you explore your passion, discover your inspiration and live your dream. Check out our customized vans at www.wandefulwheels.com and start wandering!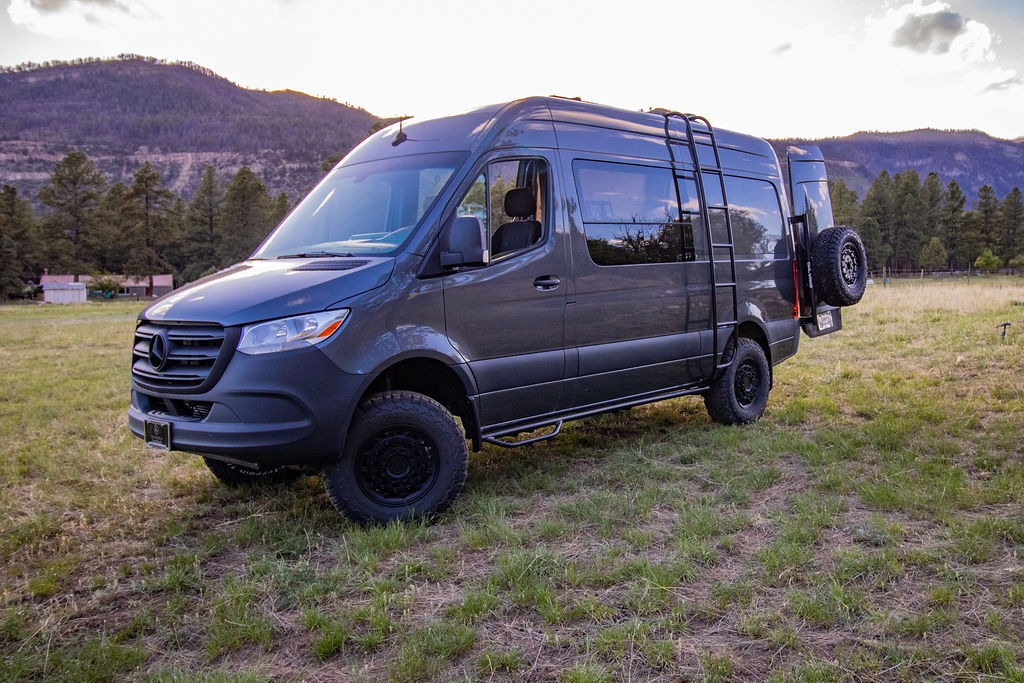 www.wanderfulwheels.com Tel: 970 844 1043 [email protected]
______________________________________________________________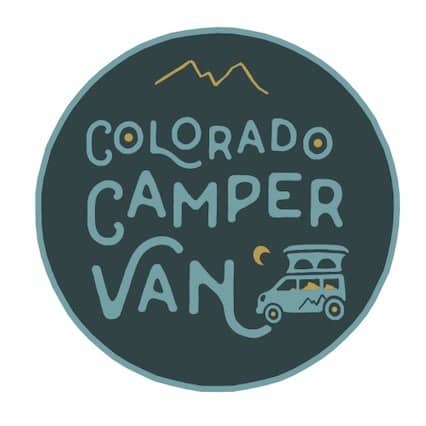 Colorado Camper Van began its journey in 2009—
Just a wee sapling of an idea nestled in a Big Thompson Canyon garage, where what began as a personal challenge to build a better pop-top quickly turned into a full-blown business. Word of the new design spread and customers started to pile up. In 2012, the floods put a wrench in the growing business, stranding vans in the canyon, and cutting off access to the workshop. An effort to extract them went underway, navigating the vans through a 28-mile network of flooded dirt roads. The forced move and growing customer list inspired Derek's decision to set up shop in a larger Loveland shop, which lasted until 2016 when CCV outgrew even that space. Colorado Camper Van now operates in a 14,000 sq. ft. Loveland, CO warehouse, far from its beginnings, but staying true to its homegrown roots.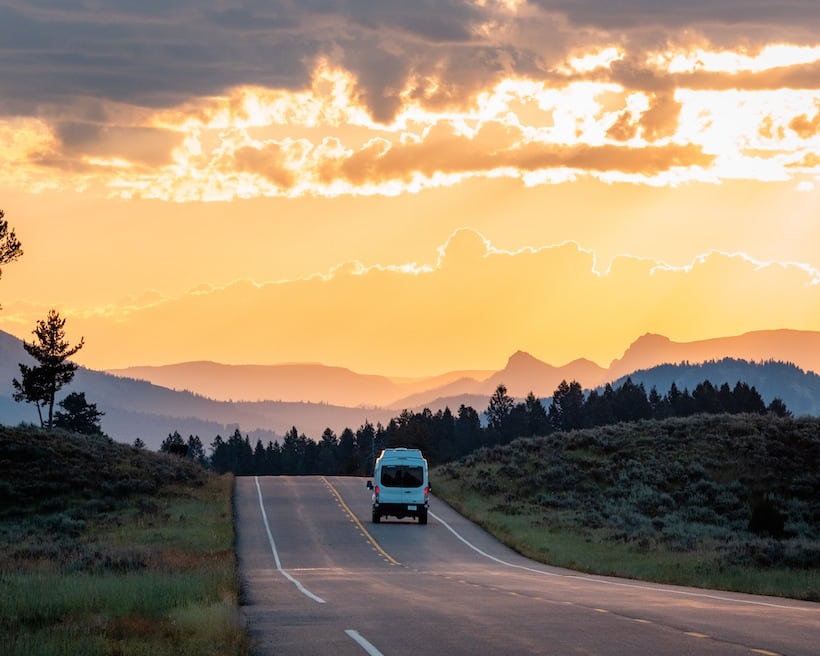 Colorado Campervan – https://www.coloradocampervan.com Tel: 970 699 6000 [email protected]​
______________________________________________________
Adventure Van Outfitters:
_______________________________________________________________
For other Resource Guides check out:
The Ultimate Resource Guide to Vehicle Supported Adventure
The Ultimate Guide to Off-Road and Overland Trailers
The Ultimate Guide to Roof Top Tents
Not ready to buy yet, then maybe rent instead
______________________________________________________________