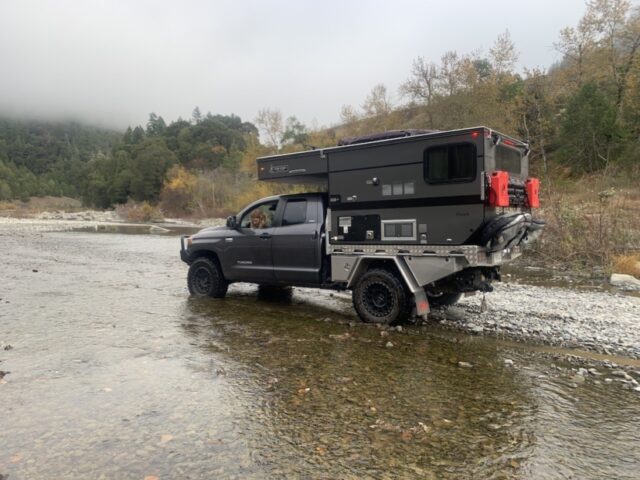 Slide in pop up campers are for the overlanding adventurer who wants to upgrade from a minimalist set up or down scale from a hard side Camper or large RV. Relatively light weight, versatile, rugged enough for off-road and enough amenities to keep the spouse happy! Looking for the perfect vehicle supported adventure rig, then check out the brands and options below!
________________________________________________________________

Four Wheel Campers, founded in 1972, is the world's leading producer of pop-up campers for trucks and off-road enthusiasts. Roof heights pop up to 6'4" to 6'6", creating a spacious interior. Lightweight but robust design with a aluminum one-piece roof, aluminum siding and aluminum welded frame. Typically the collapsible roof siding is replaced after 25+ years. We are the go-to brand for those traveling over challenging off road terrain and remote overland locations.
We offer campers for most trucks, including Tacoma, Tundra, Chevy, Ford, RAM, and Nissan.
Options include queen and king size bed, solar, battery storage solutions, sink, stove, furnace, refrigerator, shower, etc. We invite you to view 3D videos of models at www.fourwheelcampers.com or on our YouTube channel.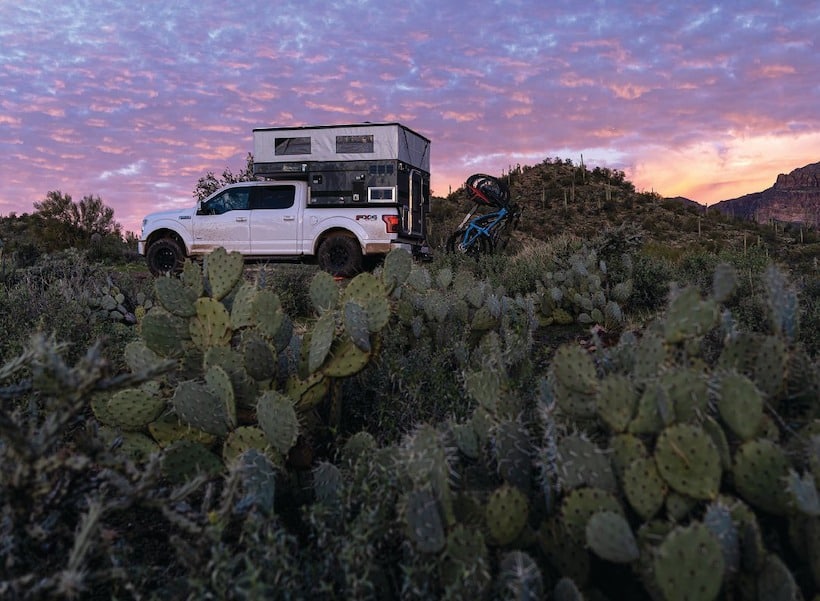 www.fourwheelcampers.com Tel: 530 419 2425 [email protected]
________________________________________________________________
Alternative Slide In Pop Up Campers:
_________________________________________________________________
For stories of POP UP CAMPER life, CHECK HERE