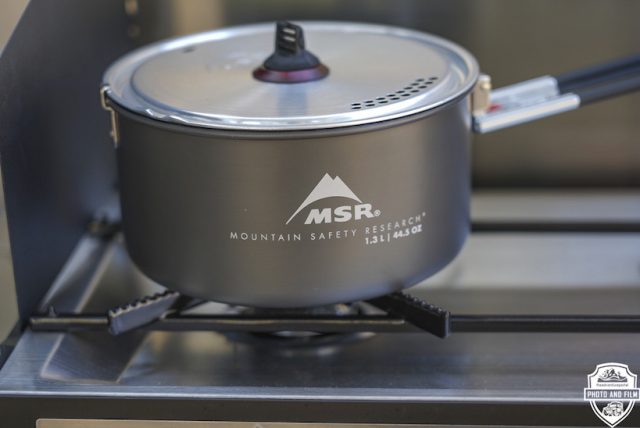 There are so many great cookware brands: so many options and possibilities in this overland camping category. Ranging from the cheap and cheerful to the extravagant and fancy! All cookware items have a part to play in your next vehicle supported adventure.
_____________________________________________________________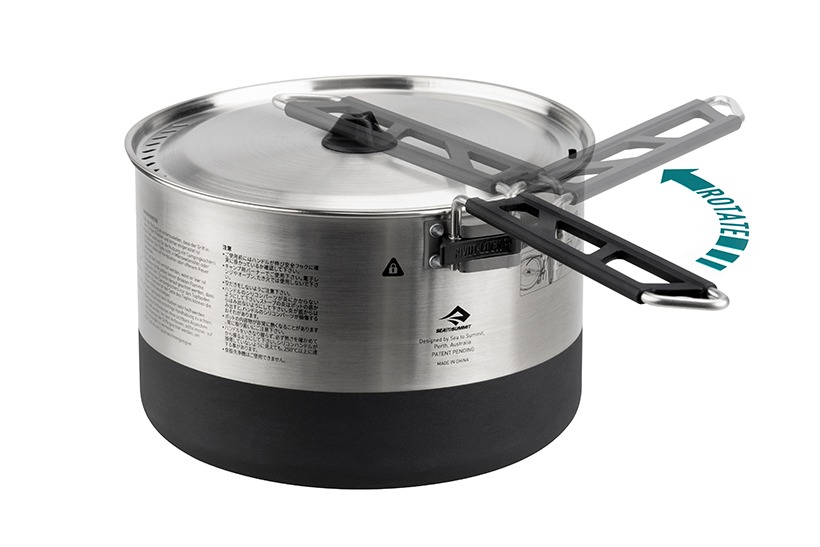 Sea to Summit, the global adventure equipment brand from Perth, Western Australia, has innovated rugged camp kitchen products built for the road. Sigma Pots and Sigma cook sets are intended to ignite the outdoor adventurer's inner gourmet.
Made of marine-grade stainless steel, the pots are designed for the long haul. They are as practical as they are tough.
Sigma Pot Features:
Each pot has its own PivotLock™ handle (no need for sketchy pot lifters)
The silicone rubber grip on the lid features a LidKeep™ which allows you to clip the lid to the side of the pot (no more wondering where to put a hot, clean lid…)
The transition from side walls to base features a large radius, allowing you to fit a spoon right into the edge
A strainer lid allows you to safely pour or drain boiling water from the pots
The base has a thermal coating which spreads heat and helps the pot grip on a camping stove
Measuring lines are included on the inside of each pot.
Four sizes from 1.2 Liters to 3.7 Liters cater to cooking needs – and groups – from small to large. With select sizes nesting inside others for more compact packing. The PivotLock™ handle holds the lids in place when the pots are stowed, minimizing components rattling during transit. The stainless-steel handle with its silicone rubber grip then locks into place for cooking, providing safe, secure handling.
____________________________________________________________
FEATURES
Constructed with 18/8 stainless steel is extremely wear and rust resistant
All pots offer stainless-steel lids with a leather tag to make it easy to check the contents while integrated colander strains any camp meal
A classic 3-liter stockpot is large enough to feed a family yet small enough to carry with you to the campsite
Stock Pot metal handle enables the pot to be hung over an open fire and folds down, out of the way during packing
1.8-litre saucepan is large enough to feed a family yet small enough to carry with you to the campsite
Saucepan metal handles swing open to become a traditional handle and wraps around the pot during packing
21cm Frying Pan with an aluminum-clad bottom ensures even heat distribution
Frying Pan sears, blanches, and fries a variety of foods with ease
Pack up frying pan with a collapsible handle that folds away under the pan
Easily pack in your cook bin, all items nest together and fit in a cotton storage sack
_____________________________________________________________________
More Cookware brands:
_____________________________________________________________