| | |
| --- | --- |
| GPS | N36 32.2626′ W117 47.70186′ |
| Elevation | 8,500 feet |
| Season | Year round. Check for snow |
| Terrain | Packed dirt steep climb |
| Difficulty | Easy terrain |
| Required Vehicle | High clearance 2WD from the west off Hwy 136 and high clearance 4WD from the east off Lee Flat Road. Steep and inaccessible from the east in winter without chains. Road conditions dependent on latest storm conditions. call: 760-786-3200. |
| Time | 1/2 hour |
| Length | 4 miles each way |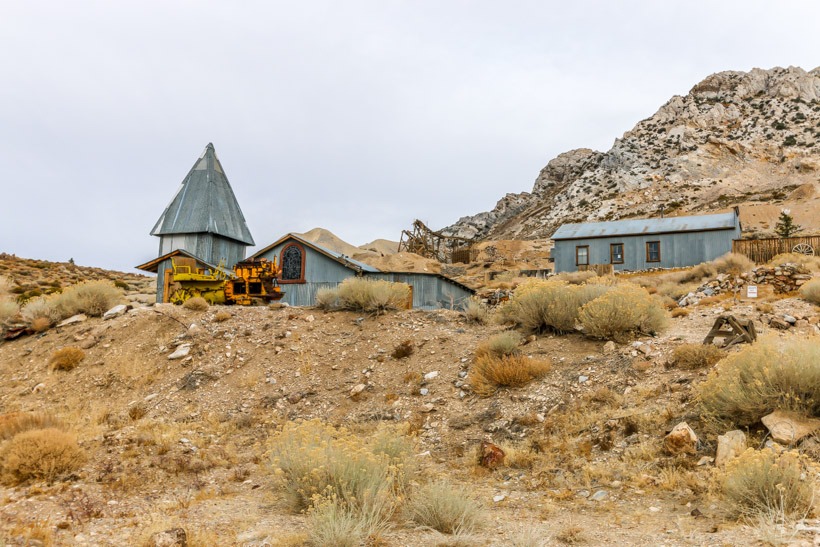 Site Location and Description Cerro Gordo Ghost Town located in Death Valley, is considered one of the best ghost towns in California. It is privately owned and operated by the Cerro Gordo Historical Society. Because this is on private land, permission to visit must be obtained. Do not try to enter buildings without the caretaker there to give you a tour and do not remove any items from this historic site. TAP note: Robert, the caretaker, may be available for a guided tour. He is friendly and highly knowledgeable. If he gives you a tour, please feel free to leave a generous tip as it goes to the maintenance of this amazing piece of historical Death Valley. This 1868 town site includes: the American Hotel built in 1871, the 1904 Bunkhouse, and the Belshaw House built in 1868. The General Store, now a museum, gives the visitor a peek at the colorful history of the mine and life in the town as well as a vast array of artifacts to explore. You can also see the 1877 Hoist Works, and numerous other remaining structures. The views from this town site are amazing.
Directions: Starting point from the west: California 136 at Keeler, 12 miles east of Lone Pine.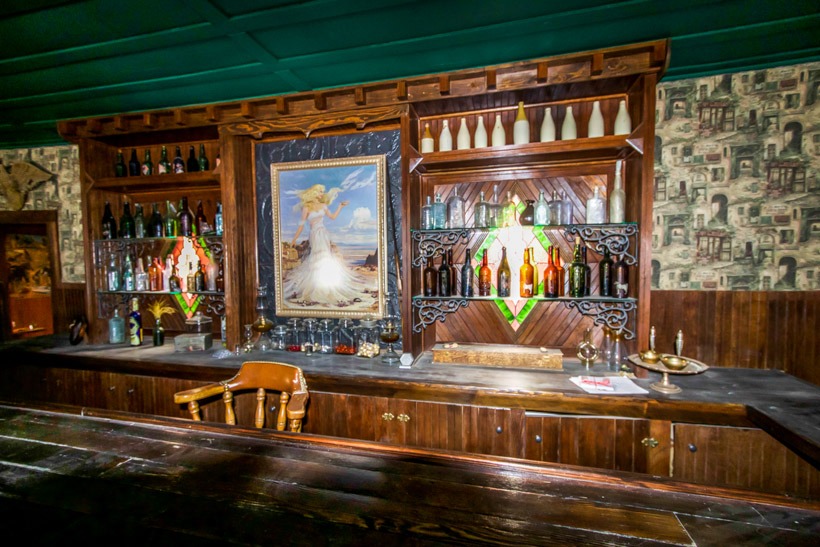 The History of Cerro Gordo Mine
The Early Days…
Cerro Gordo, means "fat hill"in Spanish. It was named for the vast amount of silver it contained. The principal mines at this time were: San Lucas, San Ygnacio, San Francisco, and San Felipe. Within four years, the number of mining claims would increase to more than seven hundred.
Cerro Gordo's ore was of extremely high quality, but numerous obstacles restricted it's growth, these being mainly the ruggedness of terrain, scarcity of water on the mountaintop, and the location which was far from any settlement with a large population. It did not become a boomtown overnight. The first claim to be seriously developed was the San Lucas mine in 1866 by Jose Ochoa, who was extracting about 1112 tons of ore every 12 hours. The silver ore was transported in sacks by pack animals to the Silver Sprout Mill located west of Fort Independence.
The "Boom"….
This trade brought prosperity to Los Angeles and, by the end of 1869, 340 tons of bullion had passed through the city. Cerro Gordo and it's silver ingots(retangular blocks of silver) became well known and were displayed in most prominent businesses. News of the lawless"goings on" at Cerro Gordo was widespread and many prospectors heard that copious amounts of riches were to be had there. Local farmers and businessmen prospered from sending mule wagons and other freighters full of produce, flour, sugar, barrels of wine and all other consumables as well as bales of hay and mining tools to the Cerro Gordo miners. Within a year, Cerro Gordo was the leading source of business in Los Angeles.
By 1871, Cerro Gordo was well established as a mining town. The American Hotel was completed that year, as were several other permanent structures. A general store, restaurants, and saloons replaced the canvas shacks that has been scattered throughout town. Small clusters of stone and canvas homes were built down the San Lucas canyon and the side of the canyon was also covered by prospect holes. The biggest structure located there was the the 300-foot vertical shaft house covering the Newtown mine.
Cerro Gordo was known as a "wide-open town", meaning it had only little to no law and order. The law was not respected by most of the town's inhabitants, and enforcement proved a challenge. This lawless type of miner/prospector found Cerro Gordo's remoteness a refuge, and was responsible for the bloody record of shootings compiled during the bonanza days. Today, you can see the bullet holes of past fights in the saloon area.
Whiskey and women made the dance halls, and the red-light houses the main stage for gun battle. A story told by Dr. Hugh McClelland, a physician at Cerro Gordo claims that he had gone to a dance hall with friend and was telling him about a nick-name given to one of the girls there. She came at him with a stiletto in her hand and was intercepted by another girl who caught her by the wrist and grabbed the shoe out of her hand. Meanwhile the first girl's enraged boyfriend was shot while attempting to charge the good doctor with a knife drawn, ready to plung it into him. As a result of the killing, a widespread gunfight broke out amongst the attendees and stopped only when the lights were extinguished.
Click here for more CA off-road, Overlanding trails…..and TAP into Adventure!