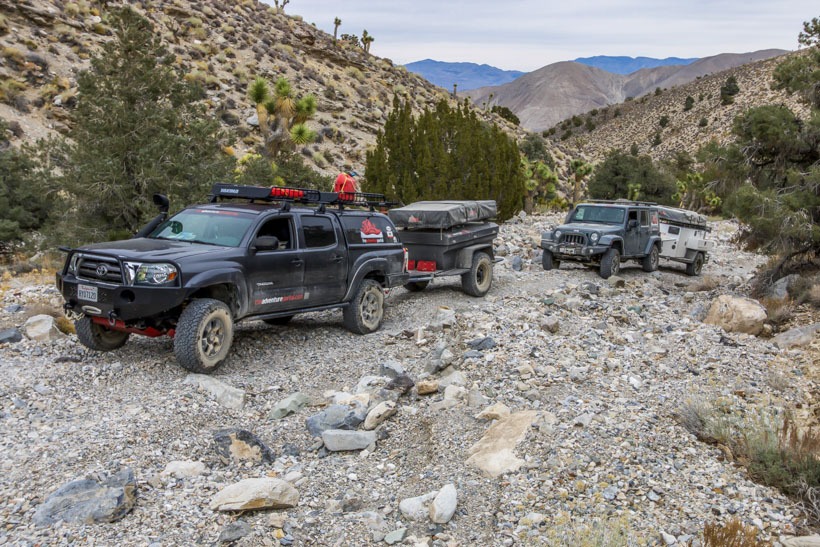 | | |
| --- | --- |
| GPS | N36 29.19′ W117 51.94′ |
| Elevation | 3,600-8,100 feet |
| Season | Year round: best Oct.-May. Due to high elevation trail may be closed due to snow. Chains may be required. For current road information call: 760-786-2331 |
| Terrain | Mostly Hard packed dirt coming from the west up to Cerro Gordo ghost town. Difficult traveling east toward Saline valley; very rocky and washed out. Must look for trail markers. 4 low and diff locks may be necessary while ascending from the east |
| Difficulty | Easy terrain (west to east) up to ghost town. difficult (heading west toward ghost town from Saline Valley Road) |
| Required Vehicle | You can use a 2 wheel drive until you get to the Cerro Gordo town site. High clearance4x4 is needed for the road east which is washed out and very rocky. |
| Time | 2.5-3 hours |
| Length | 23.7 |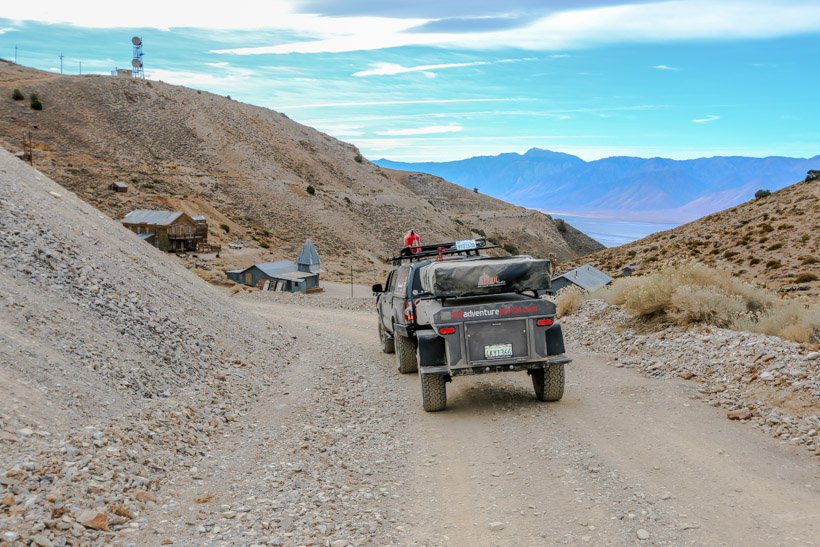 Directions: From the west: take CA 136 at Keeler, 12 miles east of Lone Pine
Site Location and Description: Cerro Gordo Road provides an alternate entry point into Death Valley and Saline Valley Road. This 23.7 mile road travels up a steep canyon in the Inyo Mountains to Cerro Gordo mine/ghost town and then down the east side to Saline Valley Road in Lee Flat. Cerro Gordo mine is privately owned so please stay on the road while passing through the town. TAP note: Robert, the caretaker may be available for a guided tour of the ghost town. He is friendly and highly knowledgeable so please feel free to leave a generous tip as it goes to the maintenance of this amazing piece of historical Death Valley.

When descending the east side of the range, do so only with a high clearance 4×4 vehicle. Current printed guidebooks describe this trail as only slightly rough however, recent desert storms have changed the condition of the trail (2014/2015). Although this is a less steep grade than the west side, the terrain is significantly rougher; rocky and washed out. You must follow the ribbon markers as areas of the trail have been washed out completely. The vegetation is different on each side; the west side has bare, sparsely vegetated hills scattered with a few Joshua trees. The east side has pinyon and juniper trees at the higher elevations. After completing your decent of the Inyo Mountains, the trail continues east/west through San Lucas canyon, which is also prone to washouts. San Lucas Canyon leads to Lee Flat where some of the densest groves of Joshua trees in Death Valley can be found.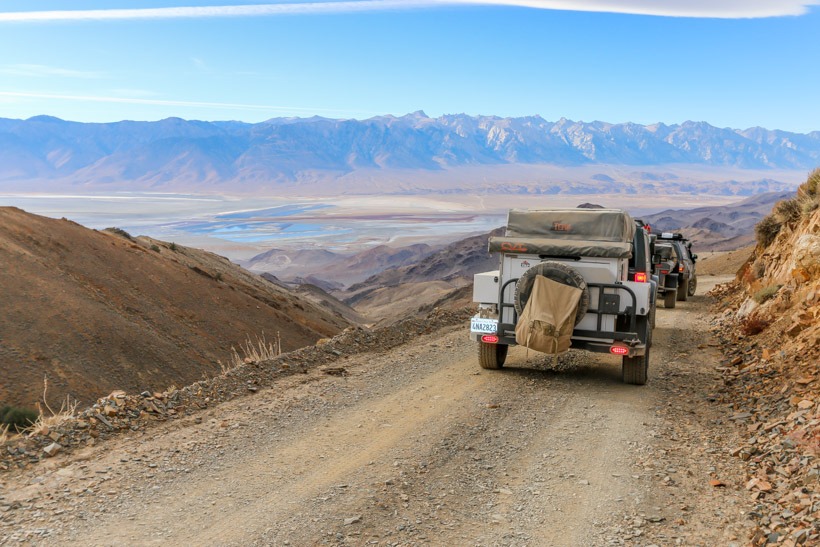 The History of Cerro Gordo Road: See Cerro Gordo Mine history . The west end of the road was used to transport ore out using mule teams. Later, silver was ferried out over Owen's Lake (which was not yet dry) to the east.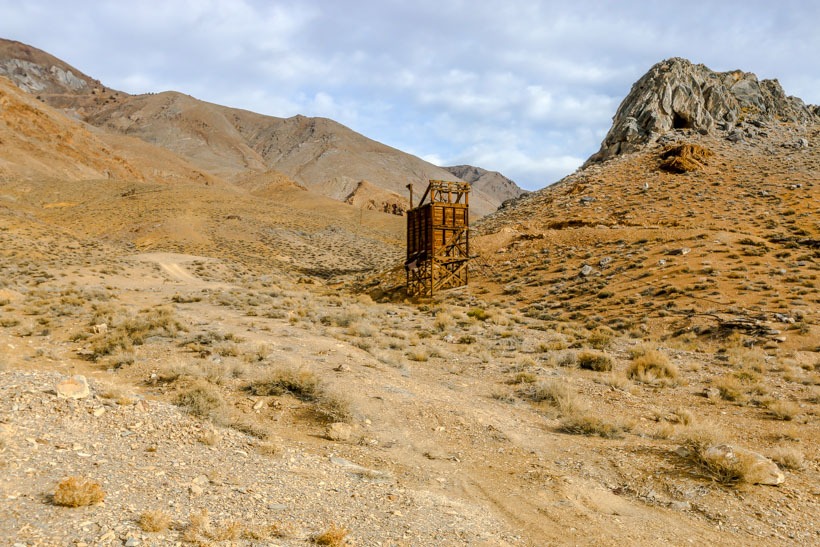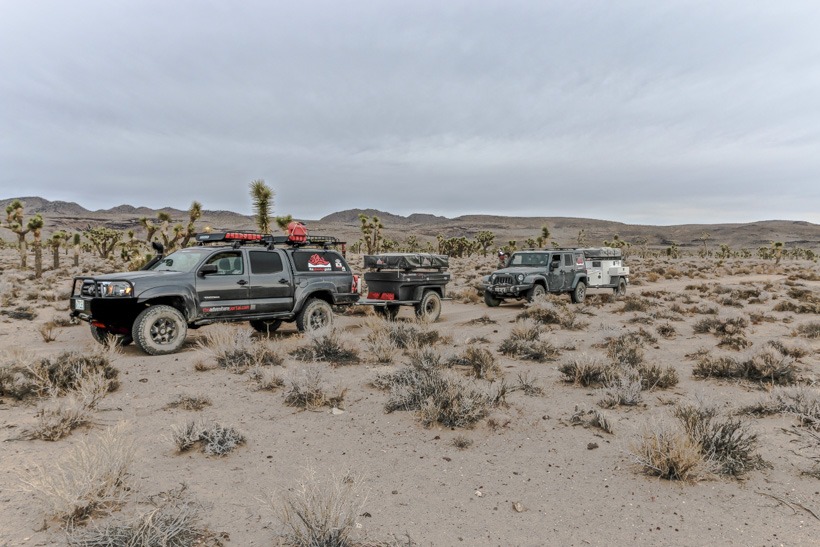 Click here for more CA off-road, Overlanding trails…..and TAP into Adventure!