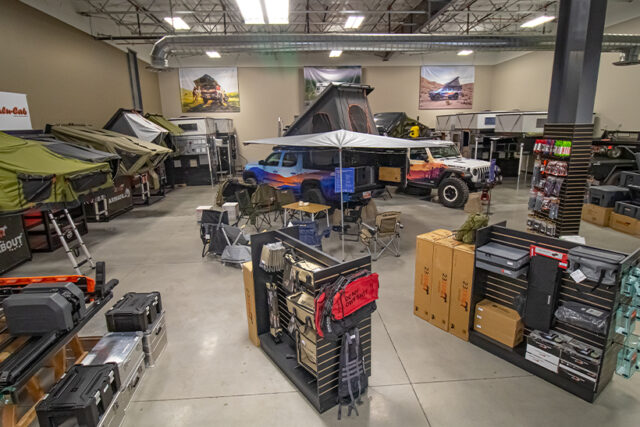 Expedition Superstore is a vehicle-based, outdoor exploration specialist. It is obsessed with helping adventurers get all the essential gear they need to travel unfamiliar territories, including building custom overlanding vehicles to support their self-sufficient, remote, and off-road explorations …. the adventure is the journey, and the journey is the purpose.
Expedition Superstore evolved from a deep love of the outdoors, a passion for exploring new places and an enthusiasm for customizing vehicles to be durable and capable of reaching the end of the trail and beyond. It was established as the archetype in the creation of a network of stores to display and stock the best brands that come with pedigree and reputation in the overland market. They want to provide the customer with expert information and advice and help them make the best choice based on their individual needs. Each store has a diverse mix of products able to outfit and build an overland rig from end to end, top to bottom.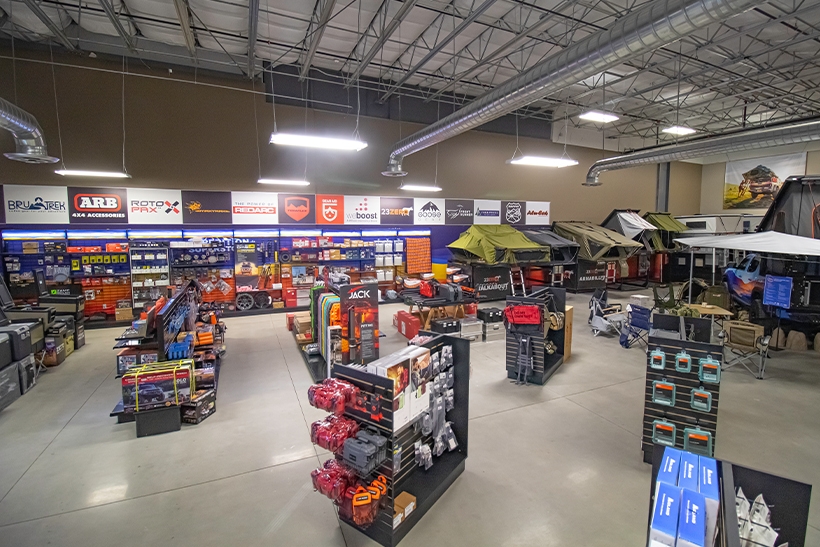 Justin Dowey is the founder and owner of Expedition Superstore, and his Australian roots heavily influence the business. He sees that although the internet and social media are the primary sources of product information these days, it seems customers struggle to find accurate, professional and objective advice based on individual needs. This results in people making decisions based solely on flashy advertising and often ending up with a product that may not be the best fit. The feedback is that people still like and want to touch and feel merchandise, and they benefit from talking to trained professionals, especially when considering making a substantial and valuable product purchase.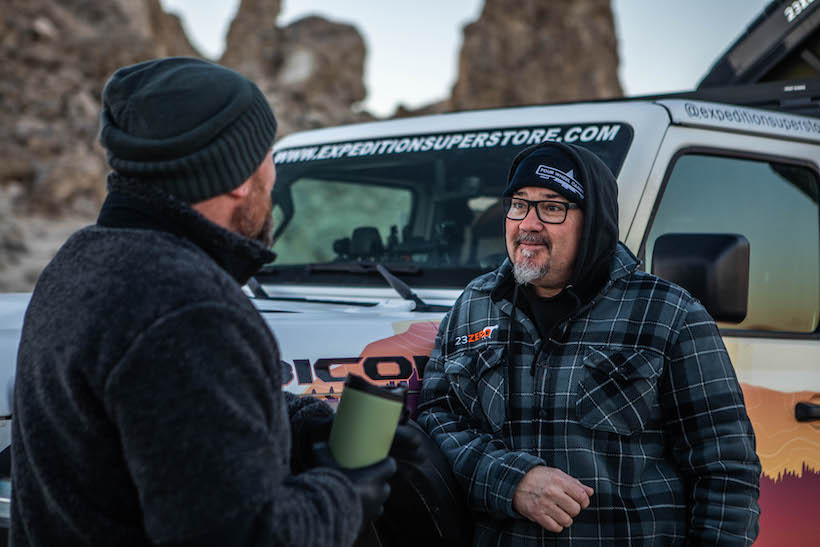 Each Expedition Superstore will keep and display all manner of overland gear and equipment such as recovery gear, roof top tents, awnings, and roof racks. There is a vast range of storage solutions, camp kitchen gear, shower, cleaning options and bathroom essentials. 12V electrical is important with charging systems, fridges, wiring, off-road lighting, brake controllers and GPS units. Then there's build components like bumpers, sliders, fenders, underbody protection, brake upgrades and suspension options and it also stocks a variety of camper choices. All of which the Expedition Superstore technicians can advise, supply, and install for you.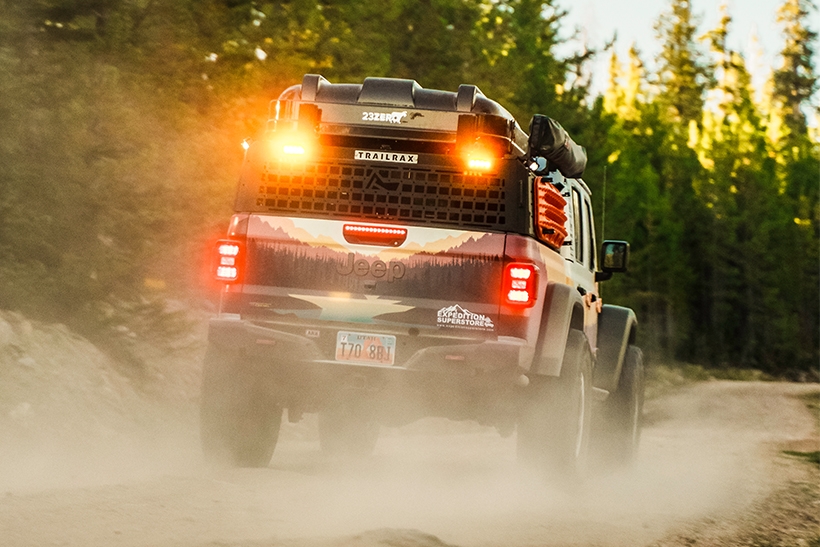 Justin Dowey – "We want to find store owners who have a love of overlanding, who want to deliver a first-class customer experience and provide them with a systematic solution to do that. Based on a comparable market size in Australia there is no reason why there couldn't be at least one or more stores per state population dependent. Obviously, there are some financial qualifications, but more so, it's the desire to provide an industry leading service level and store presentation that's second only to another Expedition Superstore. We are here to help build that and together, set the standard for what an overlanding store should be".