| | |
| --- | --- |
| GPS | N33 49.84 W116 08.25 |
| Elevation | 3.300-4.600 ft |
| Season | Year round: best Oct.-May |
| Terrain | Packed dirt, deep sand in places |
| Difficulty | Easy to moderate: soft sand and steep, rockier terrain can be a challenge |
| Required Vehicle | 2WD vehicles until Squaw Tank; marker #9 then 4WD recommended |
| Time | 2 hours |
| Length | 11.5 miles |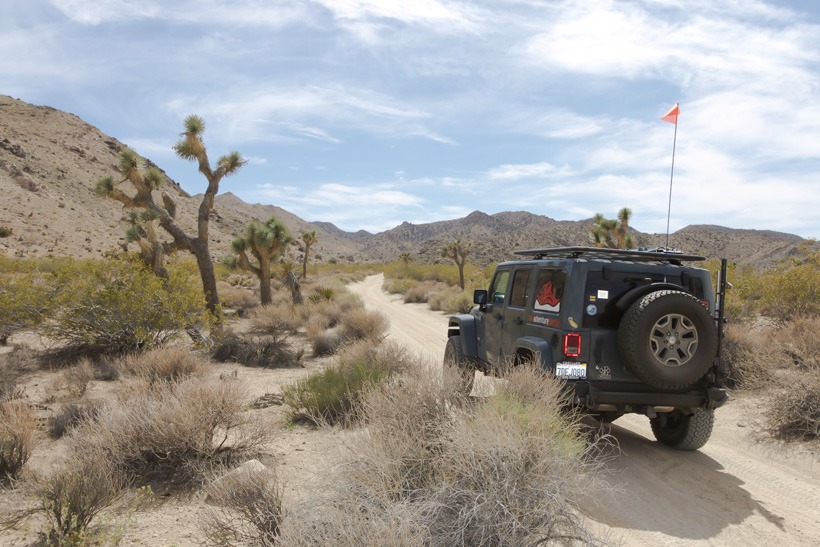 Directions: From Park Boulevard (Loop Road) go 1.6 miles west of Jumbo Rocks to Trail marker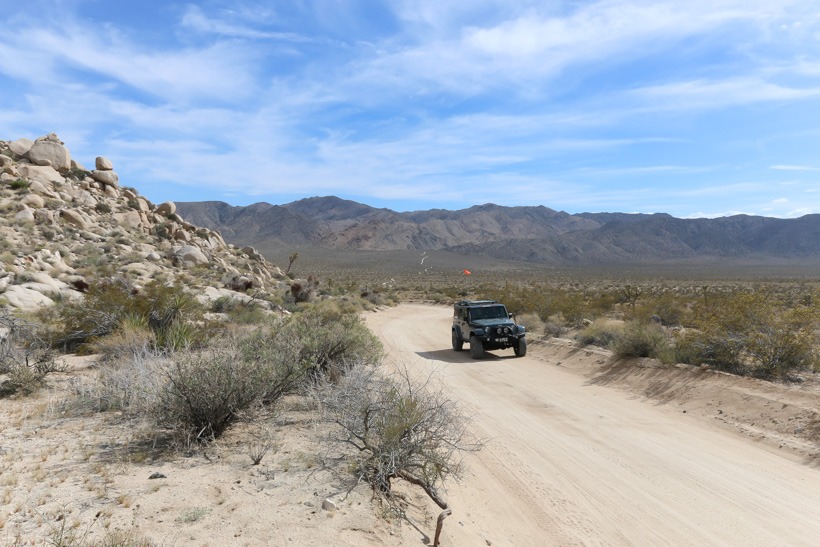 Site Location and Description: This is a scenic tour route. You can pick up a trail guide at the trailhead. It's a fascinating geological and anthropological area that contains evidence of inhabitation dating back to 9000 B.C. You will see some spectacular rock formations that are so iconically "Joshua Tree National Park", in their "modern art" look. The Tour map has a description of each of the 16 stops along the route with a warning to stop at #9, Squaw Tank if the weather is wet. Our suggestion is that you do not go any further unless you have 4WD. You will then be entering Pleasant Valley and the terrain gets rougher. At stop #10, which can be hard to find, but the GPS coordinates are N33 55.65 W116 04.56, you will find petroglyphs on the rocks to the left. Toward the end of the trail (marker #16) you will come to a stunning panoramic view.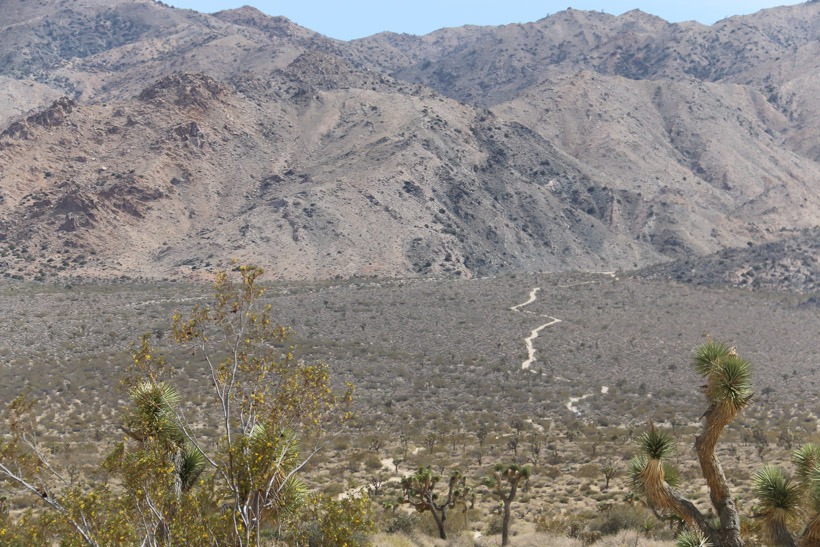 History of Geology Tour Road: Along this route, anthropologists have found crafted projectiles used for hunting dating back to 9000 B.C. More recent evidence of population in this area by the Serrano, Chemehuevi, Cahuilla peoples can be seen in their pictographs, petroglyphs and mortar (grinding "bowls" carved out of rock) work areas. Squaw tank (#9) shows the visitor evidence of these grinding holes. Further down at stop #10 you can see some petroglyphs and Native American rock carvings.
In 1772 Pedro Fages, commander of the Spanish forces explored this area, making him the first documented European to travel this region. In 1865 gold prospectors were coming to the area and Rattlesnake Canyon, approximately 6 miles north of Geology Tour Road was the site of the first claim. Over the next 50 years, miners flocked to the area establishing the towns of Dale and New Dale. You can see the remnants of some of these mining activities at the base of the Hexie Mountains (stop #12). The Ryan Mountains, just west of this trail got their name from a particularly successful mine that closed in the early 1900's after producing gold valued at over $300,000.
In the 1880's cattle grazing was brought to this region and continued into the 1940's. Bill Key's, an iconic historical figure of Joshua Tree National Park, put his stamp on the area as well. He was a Russian immigrant turned miner, cowboy then a sherif and worked hard from 1910 until his death in 1969 developing his ranch that's located just north of this trail. He also owned and operated the Hidden Gold Mine. His property, Desert Queen Ranch, is listed on the National Register of Historic Places. You can make reservations for a tour (760)-367-5500.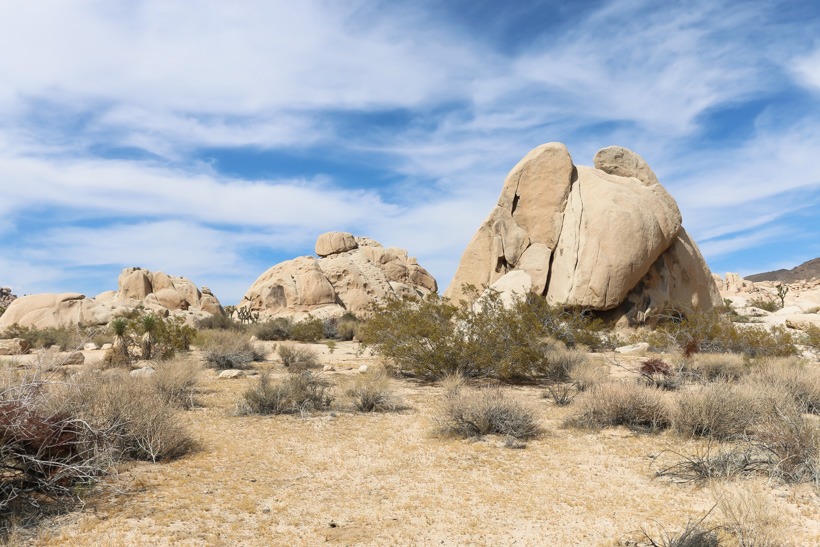 Click here for more CA off-road, Overlanding trails…..and TAP into Adventure!