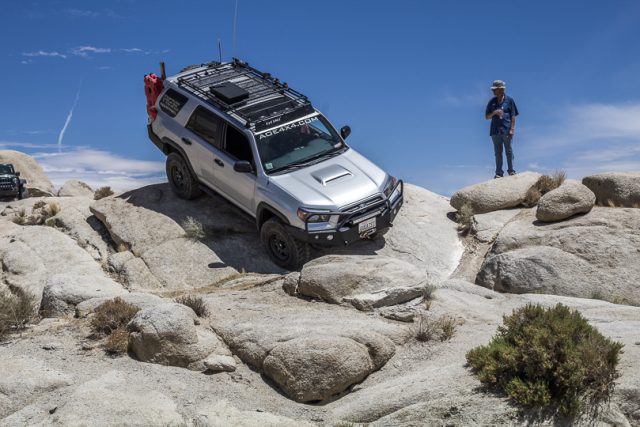 Roof Racks and Platforms for overlanding and off-road vehicles are a necessity for Roof Top Tent attachment and let's face it we all carry too much gear to fit it all inside! Check out the Top Roof Rack brands below that will help carry all your vehicle supported adventure gear.
_________________________________________________________________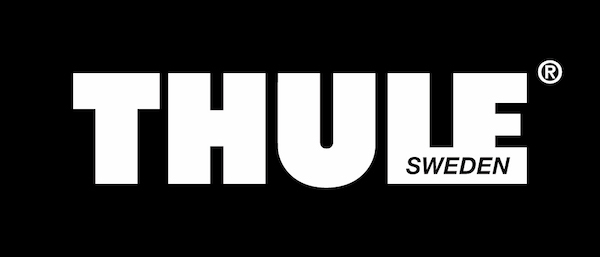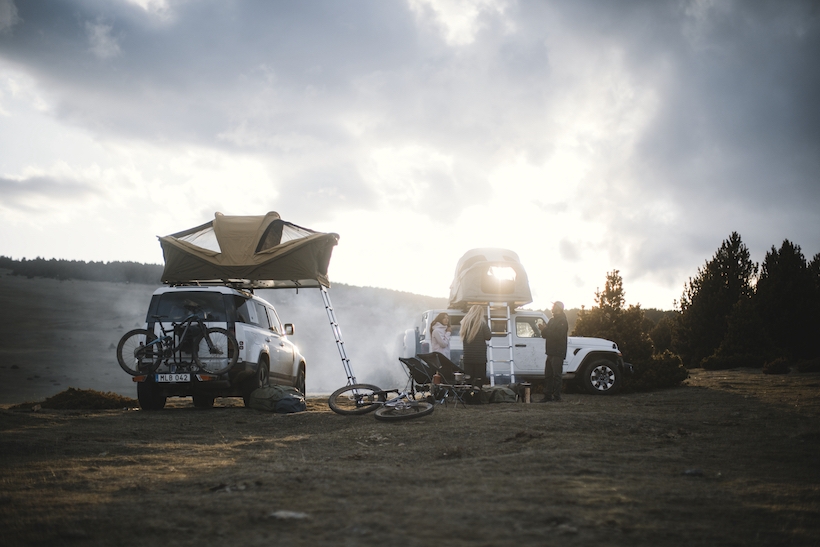 ___________________________________________________________________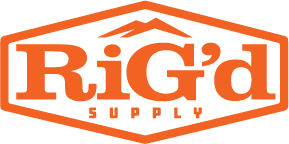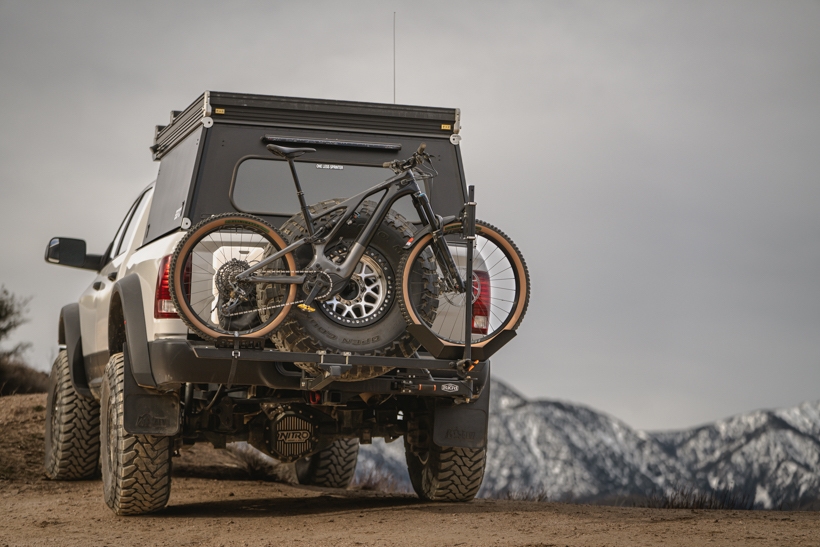 Makers of swing-out hitch racks, bike racks, and adventure essentials designed to go anywhere you choose to ramble. Proudly made in USA
The UltraSwing® hitch rack exists because we wanted a rock-solid, lightweight, swing-out solution for carrying a full-size spare tire, bikes, and other essentials like a camp table, extra fuel, and recovery gear. The UltraSwing is the ultimate combination of functionality and reduced weight to be your companion on the aimless journey.
When we set out to make the UltraSwing® hitch rack the mission was simple: Build a better swing-out for carrying a full-size spare tire and bikes. We've taken the experience of a swing-out hitch rack pretty far since then, but the next limitation to taking our bikes everywhere has always been the bike racks available. Last year we launched our RambleRack™ off-road proven bike rack to meet the demands of what it takes to safely travel with even the heaviest bikes on the harshest trails.
Our latest launch, the RambleSwing™ pushes the boundaries of a swing-out hitch mount further with a 300 lb load rating and integrated step for easy access to your roof rack or roof top tent.
___________________________________________________________________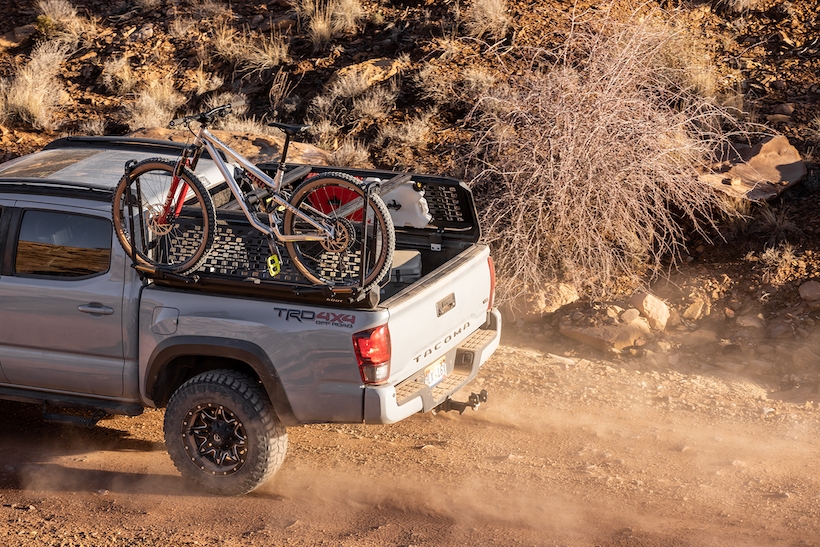 Meet the IBEX™ from Küat. This groundbreaking bed rack effortlessly handles substantial loads both on and off the grid. Constructed from lightweight yet durable aluminum, it boasts a ballistic black powder coat made for all the nature you can throw at it. Available in five different frame sizes (with a sixth Gladiator-sized SKU to come Q4) to accommodate most truck models. It's equipped with telescoping crossbars, numerous T-channels, and versatile full and mid-height configurations. Plus, all the rock-solid accessories create an ecosystem of possibilities.
___________________________________________________________________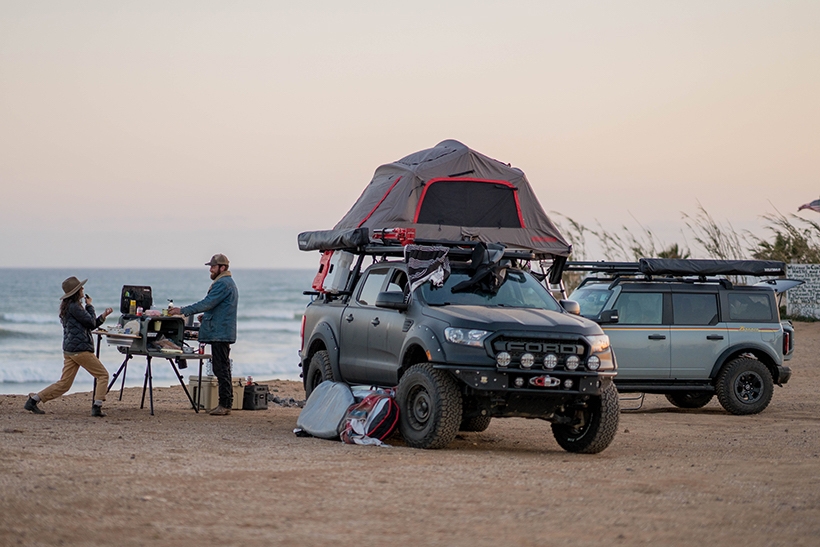 From overland dream rigs to weekend adventure-mobiles, Yakima has you covered. For 40+ years, our trusted solutions have transformed the way people travel. We offer solutions for any type of build. Key features such as on and off-road ratings, adjustability to fit any task, and easy installation/removal allow you to have full control over your desired look and use.
The Yakima OverHaul HD Truck Rack is versatile with a rugged look. Paired with our HD bars, you can get a 500-lb. on-road rating, and a 300-lb. off-road rating while still giving you fully adjustable crossbar heights to drop below cab height or rise above as needed. The Overhaul locking base creates a landing pad for your rack to be easily connected to, making installation and removal a breeze.
Keep the build going with a full line of Overhaul accessories, such as a Tonneau Kit 1 – an adapter for retractable tonneau covers with a built-in track system. Add SideBar to create more mounting space for RotoPax, recovery boards, or shovels/axes with TopGrip. Throw on the SkyRise HD Tent and you have yourself a mobile tree fort.
Our Overland category doesn't just stop at trucks. LockNLoad Platforms pair perfectly with your roof, giving your rig that much-needed extra real estate. Mounted directly to our Skyline/Timberline system, or direct to most crossbars. T-slot connections allow for the MajorShady 270 Awning to lock right in. Swing open the awning at the trailhead and enjoy a cold beverage in the shade!
Take It Easy!
_________________________________________________________
Roof Racks and Platforms:
Prinsu Design Tel: 866 522 0697
Front Runner Outfitters Tel: 866 840 0321
Garvin Racks Tel: 619 440 0851
Gobi Racks Tel: 720 479 9372
Leitner Tel: 949 395 3049
Rhino Rack Tel: 833 744 6624
RLD Design Tel: 206 406 7684
Tuff Stuff Overland Tel: 866 220 0171
Up Top Tel: 720 730 6381
Wilco Offroad Tel: 877 945 2684
Yakima Tel: 888 925 4621
Sherpa Equipment Tel: 970 660 8134
Rugged Ridge Tel: 770 614 6101
Baja Racks Tel: 888 538 0588
Aluminess Tel: 619-449-9930
Adventure Rack Systems Tel: 916.760.4575
___________________________________________________________