Are you looking for Off-Road Trailers? TAP's Ultimate Guide to Off-Road Trailers has become the premium resource for people looking to purchase Off-Road Trailers or Overland Trailer for their Adventures.
All the information in this guide is accurate as of July 2021, and we have tried to include all off-road trailer companies in the USA. All information comes directly from the trailer manufacturers and is not the result of TAP's personal testing or opinion.
Sponsored Content:
Off-Road Trailers : Styles to look for:
Teardrop Off-Road Trailers
Expedition Style Off-Road Trailers
Cargo Style Off-Road Trailers
___________________________________________________________________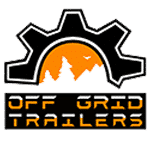 Off Grid Trailers builds camper trailers for traversing the backwoods, venturing off the beaten path, and outside campgrounds to truly experience the wild.
We now have three models to choose from! The Expedition 2.0 – our rugged off-road camper, the Pando 2.0 – Classic teardrop camper trailer shape that is all-metal, heavy-duty and built to last, as well as the Switchback – off-road trailer with two galley configurations to choose from.
Our trailers improve year after year by feedback from our family of customers and the Overlanding community. In 2019 we had taken our most popular concept and redesigned, reengineered, and improved it from the ground up. This included a newly engineered & military test track-proven C-channel frame construction as well as improved serviceability, accessibility, and usability.
We only make true all-metal trailers! 100% wood-free! No mold, mildew, and will not rot.
Our trailers can withstand any climate and any terrain with an industry-leading warranty. We ship across North America. At Off Grid Trailers, we don't just build trailers, we build relationships.
New updates are on the way for the 2022 model year. Follow us on Social Media for the latest updates.

Subscribe to us on YouTube: https://www.youtube.com/c/OffGridTrailers
Follow us on Instagram: Off Grid Trailers (@offgridtrailers) • Instagram photos and videos
Escape Civilization, Wake up in the Wild.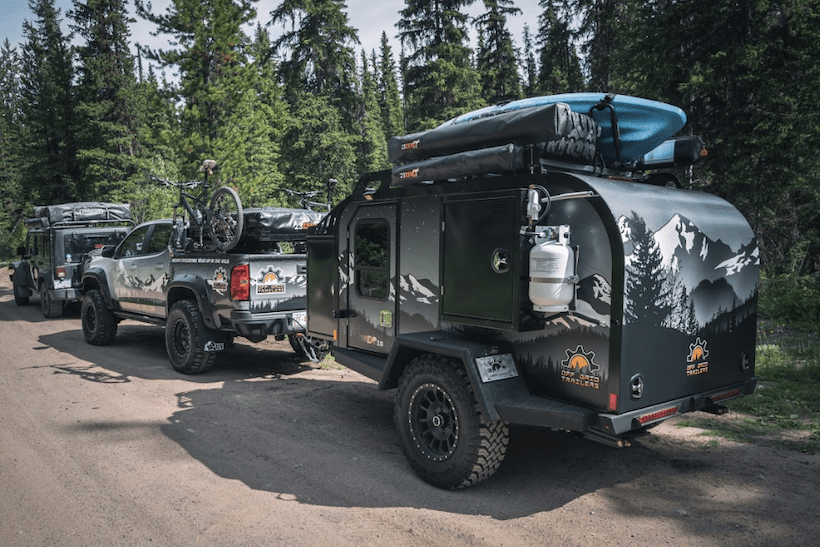 Manufactured in Canada: Camper Trailers Built for Off Road – Off Grid Trailers
For Contact Info:
Marketing: Kory Davis [email protected]
Sales: Denny Sexsmith [email protected]
Telephone: 1-800-786-3221
_____________________________________________________________________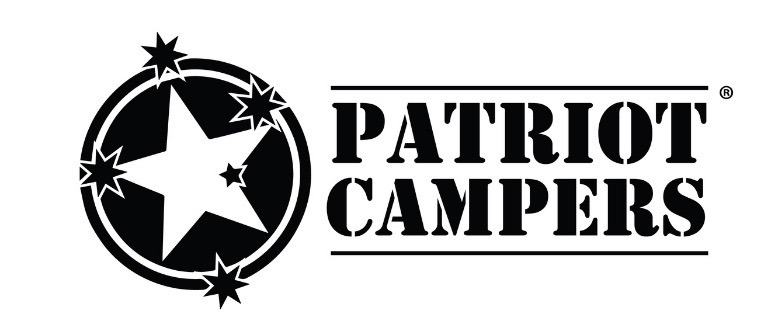 Patriot Campers has a reputation for quality, Australian made off road products and a thirst for award-winning innovation. When we're not testing our products over harsh terrain both at home in Australia and Internationally, we're at HQ on the Gold Coast refining our world class camper trailers, camping products and off road accessories.
View our camper trailer range here:https://www.patriotcampers.com.au/
Purchase merchandise from: https://www.patriotsupply.com.au/
Watch our adventures on YouTube here: https://www.youtube.com/patriotgames
View our offroad tray beds, canopies and wheels here:https://pcor4x4.com/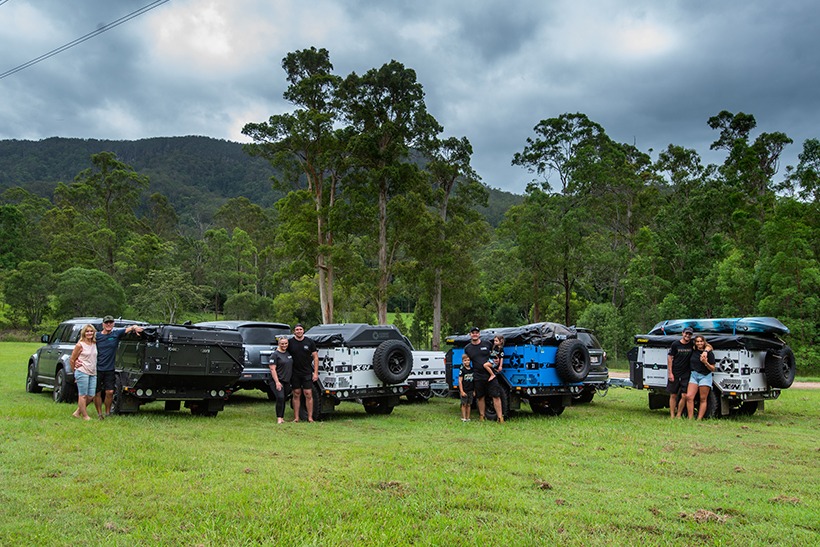 CONTACT INFORMATION:
Website:www.patriotcampers.com.au
USA Dealer Address: 9357 W. Hwy 70, Durant, OK 74701
USA Dealer Phone Number: 884-464-5337
Email: [email protected]
________________________________________________________________
Simple. Rugged. Beautiful. Escapade Campers are professionally built from the ground up using high quality materials and superior craftsmanship. Every Escapade trailer starts with a fully welded 2″x3″ tubular steel trailer frame with a proprietary integrated trailer tongue and rear 2″ accessory hitch built to withstand the toughest terrain. Timbren Axle-Less suspension, raceline wheels, Falken Wildpeak at3w tires, and HD step fenders come standard on all Escapade models. Escapade off-road Trailers offers a wide variety of upgrade options including interior cabinets, heat & ac, ARB fridge, solar, rooftop tents, awnings, and more. Whether you're cruising the open road or traveling off the beaten path Escapade Campers are designed to get you into nature. Ready for your next big Adventure?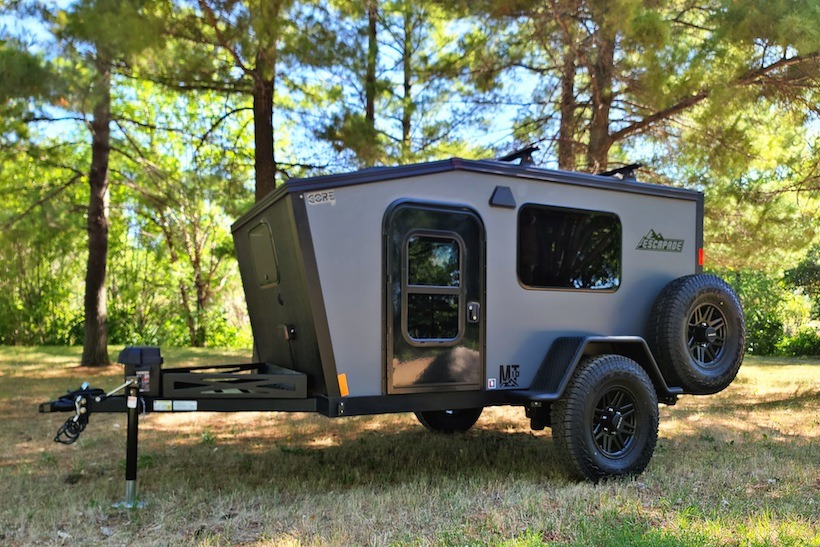 Manufactured in the USA: Www.EscapadeCampers.com
TEL: 320-552-3070
Email: [email protected]
___________________________________________________________________

-NOW AVAILABLE IN THE USA-
Ever since the first Kimberly was built in 1994 we have built off grid recreational vehicles that challenge the harsh Australian Outback to try to break them. This in turn has allowed our customers to get further and more remote off the beaten track with the confidence that allows you to enjoy the journey not just the destination.
Kimberley Kampers goal is to help families experience the great outdoors, in an Australian-designed and built camper. Established in 1994 in Ballina, NSW where we started out building only one camper model. We now have 6 models and more on the way. Our award-winning campers include world first engineering breakthroughs, and specialized parts that are exclusive to our campers. Not only do we build our campers to every customer specified needs, we are also the most economical camper trailer on the market. What do we mean by that? If you compare the materials, parts and specs in our campers to that of any other brand of camper, you will not find anything that compares to our value.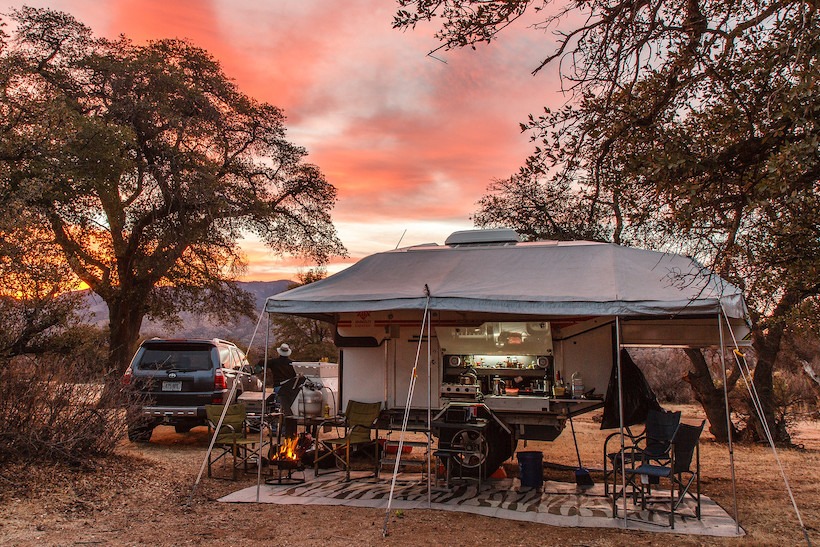 Manufactured in Australia: http://www.kimberleykampersusa.com
Phone: 937 303 5833
_______________________________________________________________

OPUS® is built on the theory of tough luxury and designed for low-profile towing across the toughest terrains. Our AIR Tent Inflation technology and hybrid designs make it easy to quickly expand your OPUS into a much larger and functional off-grid living space. Each off-road model comes fitted with an articulating hitch that sits at the end of a galvanized steel chassis to tackle the roughest roads with ease. Underneath there are twin shock absorbers and trailing arm independent suspension for each wheel. It is small enough for any road when packed down, and large enough for any family when parked at camp.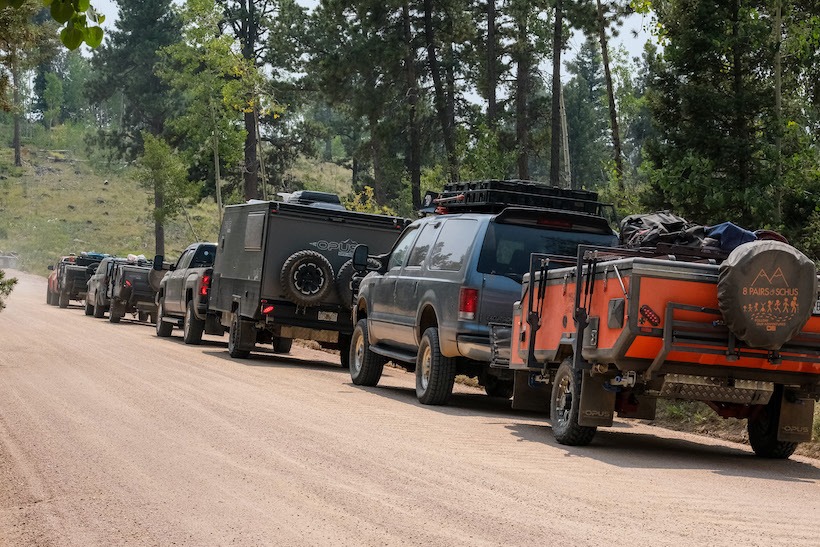 Website: www.opuscamper.us
Phone: (925) 215-7315
Email: [email protected]
_____________________________________________________________________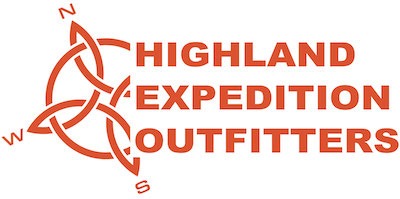 Highland Expedition Outfitters is a custom overlanding trailer manufacturer based in east Tennessee. We manufacture all our trailers from lightweight aluminum, which is well suited for most small, underpowered tow vehicles. Every trailer is custom built to our client's specifications, use requirements, and needs. We can also offer budget -friendly options and custom trailers with all the bells and whistles. We have been building trailers for 8 years now and we understand the overlanding community. We can offer a good range of trailer accessories, including water & fuel cells, propane tanks, awnings, off-grid solar packages and roof top tents.
Depending upon the amount of gear that you want to carry, we offer 3 distinctly different sizes- the T3, the T3.5 and the largest model, the T7.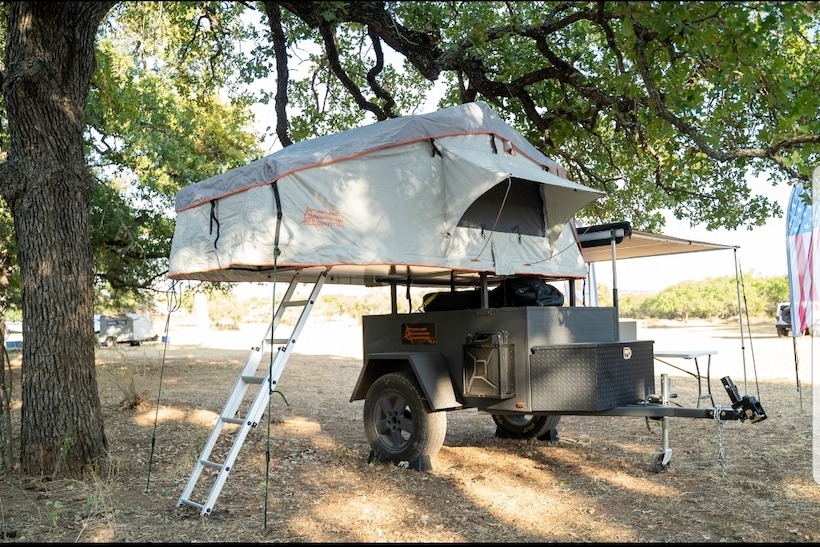 We invite you to visit the website, www.heotrailers.com for additional information.
We can be reached by email – [email protected] and by phone at 423-608-6628.
__________________________________________________________________

Our Off-Road trailers are hand built in Ohio, USA. With many trailer options for the weekend warrior up to the veteran overlander. We build each trailer to order and offer many options that can be added over time or bought as a complete package. Our trailers are constructed from our custom extruded, fully welded aluminum materials, providing light weight, superb strength that will last a lifetime
Our small expedition trailers use Timbren 3500# HD Axle-less suspension with the ability to match the trailer hub pattern to any vehicle and certain models run up to a 37" tire. We use a fully adjustable height coupler with the option to use ball (Standard), Pintle or Lock N Roll hitch. 7-way RV style plug and electric brakes are standard. Back up light is standard and we use LED lighting throughout. Extended tongue and aluminum tongue box is included. Gas struts are used for the lid and lockable compression latches provide a weatherproof seal. The latches and tailgates are keyed alike. All hinges, vents and hardware are stainless steel.
Options include: Solar, deep cycle or Lithium batteries, 110v inverter, propane, cooking and shower modules, heat & AC, Fridge/Freezer, electric tent height adjustment, RTT, awning and slide out trays. Many color options available.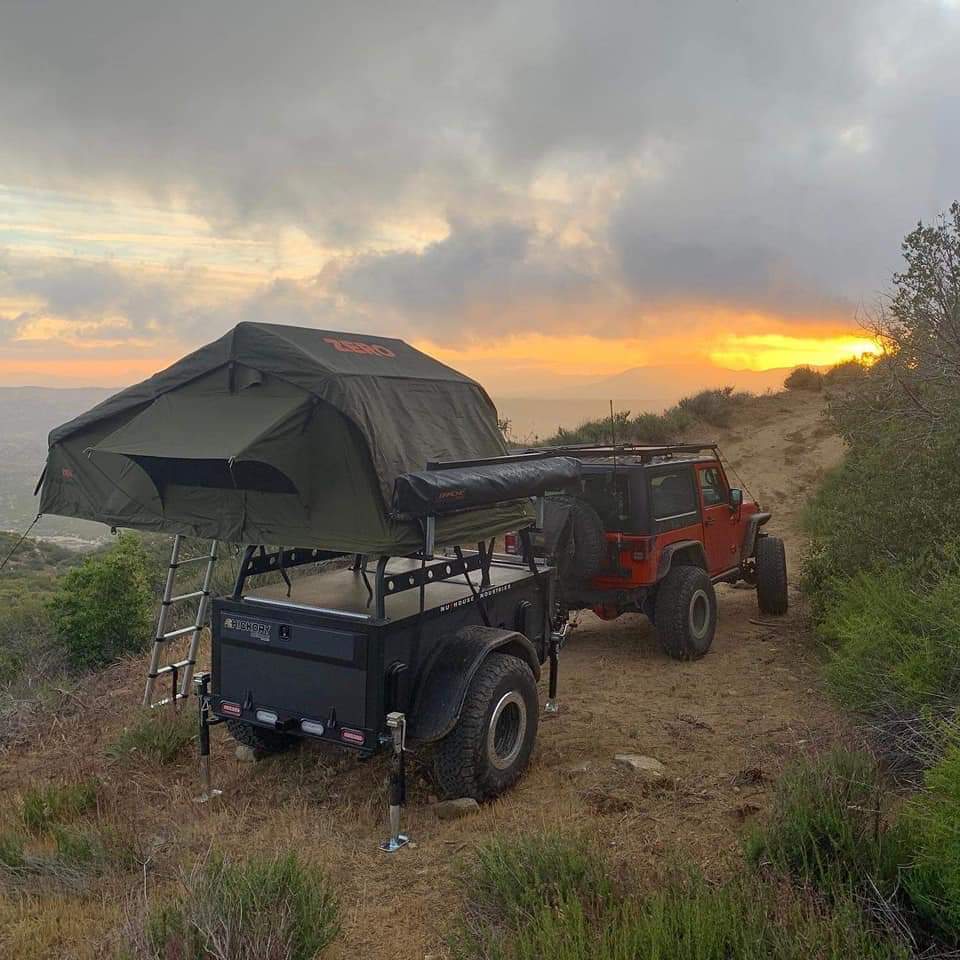 Manufactured in the USA: https://nuthouseindustries.com
Phone: 513 899 2342
_________________________________________________________________


Boreas Campers build true offroad and offgrid camper trailers designed and built in Denver, Colorado to withstand the most rugged conditions and terrain. All Boreas models come equipped with Cruisemaster axel-less suspension, and are one of the few offroad trailers manufactured using absolutely no wood. Replacing wood with composite materials increases the strength and integrity of the unit while reducing the weight. So now the trailer you know and love will last a lifetime (and more!) because of the quality and type of materials used in construction.
The XT model is our turn-key option ready for all your adventures. It boasts a full galley kitchen with a 2-burner stove, sink and fridge, instant hot water shower, forced air heater, solar and battery, Maxxair fan and LED lighting in the cabin and kitchen.
Our new hybrid model, the EOS-12, features a Truma Combi furnace and water heater, Garmin control system, Cruisemaster Air suspension, sleeping for up to 5 and wet bath. The large outdoor kitchen includes a 3-burner Furion stove, Truma C96 dual-zone fridge/freezer and a pass-through pantry to the cabin, all covered by a 270 degree awning. This unit will enter production early 2022, so check our website for updates!
All Boreas models come with a lifetime +2 warranty. With heavy duty, built in the US construction, the only thing limiting a Boreas camper is the tow vehicle pulling it. As we like to say, camp is where you tow it!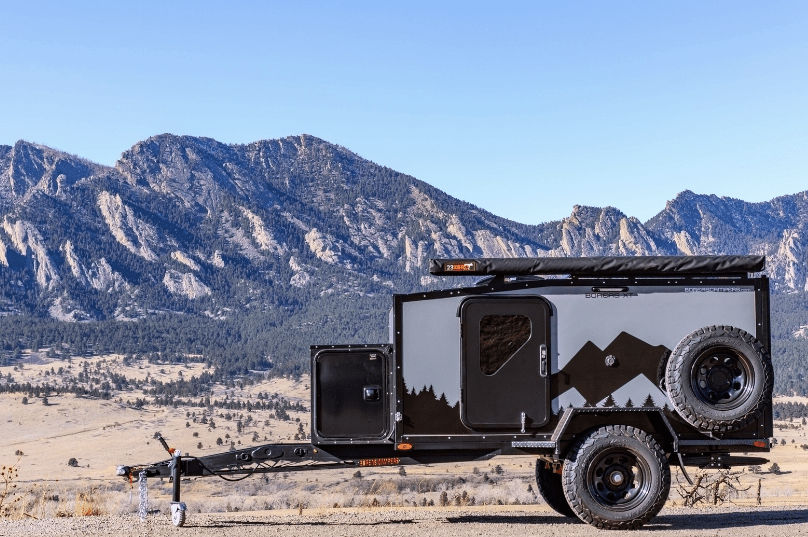 Contact Info:
Tel:720-515-3775
_______________________________________________________________________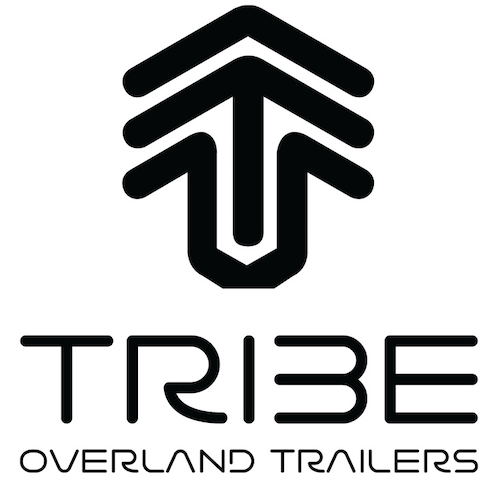 TRIBE Trailers are designed and developed for the true outdoor adventure seeker. These trailers are packed with features making the TRIBE™ Basecamp by far the best deal on the market.
Loaded with impressive features including a full kitchen with duel burner and sink, 17.5 gallons of fresh water and water pump, professional electric control station with 1100w inverter, solar controller, shore power plug in, overload protection, Volt and Amp gauges, water gauge, 100 A/H deep cycle battery, lock in place storage drawers, 360 LED basecamp lights, fully articulating hitch arm with shock absorbing plunger, 7 pin plug and two breakaway chains, heavy duty independent suspension arms with limiting straps and heavy duty springs and shocks, full camber adjustment, LED strips in doors and multiple electrical plugs scattered throughout the trailer.
Included on top of the TRIBE™ Trailer is the 5 STAR rated ALPHA® tent by TUFF STUFF® Overland and their 6' all weather awning. Rack is fully adjustable for tent and awning height allowing for larger items like a paddle board or kayak to be strapped underneath the tent.
TRIBE™ offers a full large Slide-out refrigeration storage with a complete 12V plug in power socket and hot air removal fan to keep the chamber cool.
Front Storage "lock in place" propane tank and two fuel or water Jerry cans with a water hand pump conveniently located on the outside to wash your hands.
Available at over 75 dealers across America with outstanding customer service employees who use the trailer weekly.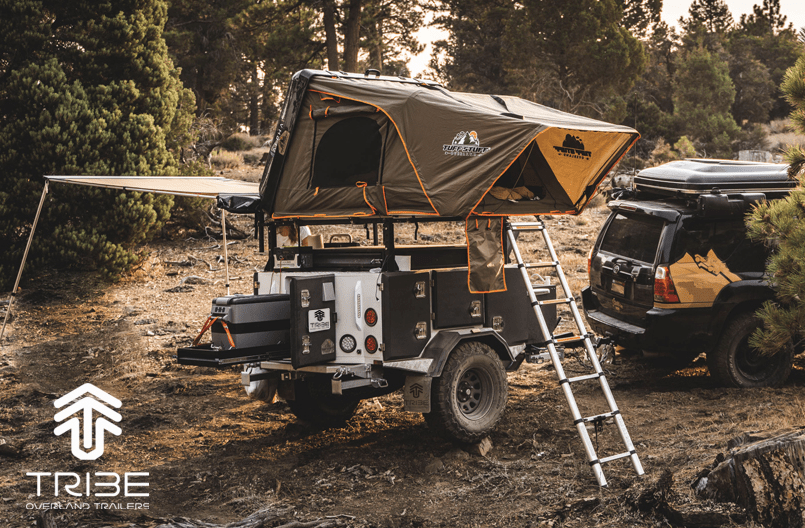 866-447-7895
___________________________________________________________________

TAKE LIFE OUTSIDE
Our trailers are designed, tested, and built in the USA with an arduous attention to detail that makes our trailers truly stand out from the pack and withstand the tests of time and mileage. Drive forth with complete confidence that your trailing companion will always be right with you through any adventure you can dream up.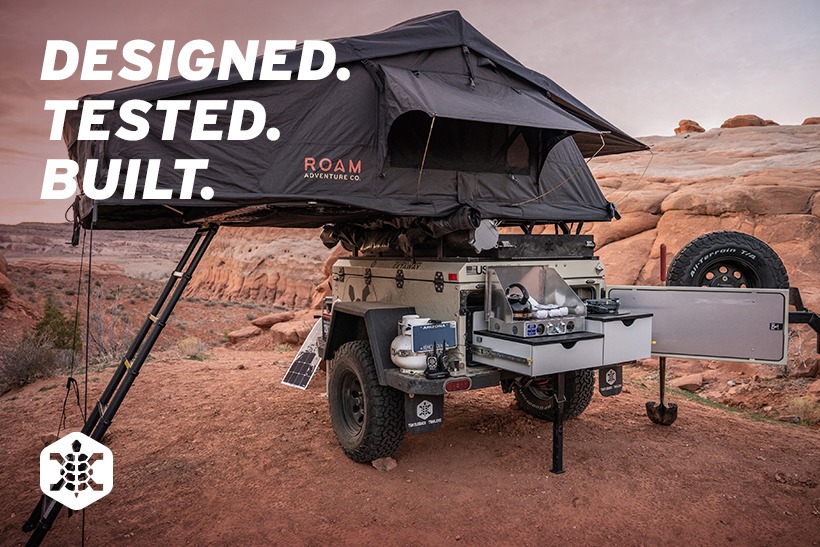 Tel: 855 732 2382
__________________________________________________________________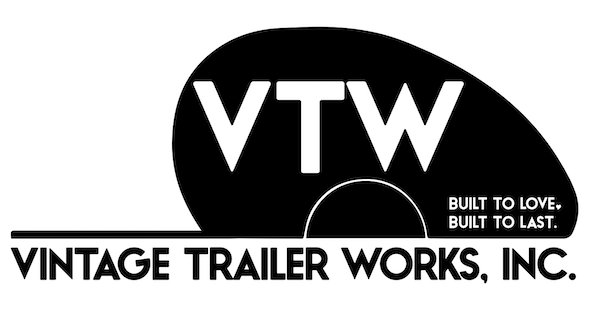 The XTR Off Road Teardrop Trailer is one of our most popular models. This teardrop trailer is built to be tough and will allow camping where no one else can go. These units come in various sizes and are built to your specifications so it can be kept basic or can be fully optioned out. A full array of options are available to choose from. Moreover, this off road teardrop trailer is not only comfortable but it provides security. With the XTR Off Road Teardrop Trailer modern luxuries can be enjoyed while being in the isolated serenity of the great outdoors. With this off road teardrop trailer adventure begins where the pavement ends!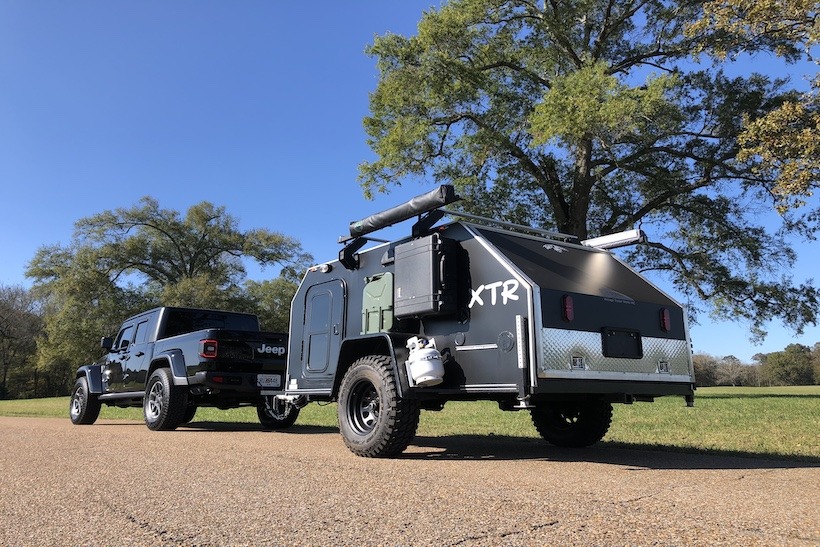 Manufactured in the US:http://www.vintagetrailerworksinc.com
Phone: 334-798-3462
__________________________________________________________________

The standard features of the TO Extreme Off-Road Trailers makes them perfect for all overland camping adventures! Our trailers are manufactured in the USA using CNC laser cut and formed 11 gauge steel, yet light enough to pull with nearly any SUV or truck. Each unit comes equipped with UL-lined fenders and frame, Powder coated body panels, a Timbren axle-less suspension package, over 20 inches of ground clearance, premium BF Goodrich off-road tires, an adjustable cargo management system, a forward cargo rack, a lockable tailgate, and a 2" rear receiver. With two available sizes, 60" or 72", you can pick the trailer that best meets your needs. Along with lockable lid options, multiple roof top tent and awning varieties are available also. We have provided you with the necessities and there is plenty of room for additional options to be added. Affordable, high quality, and designed to go anywhere you would like to go.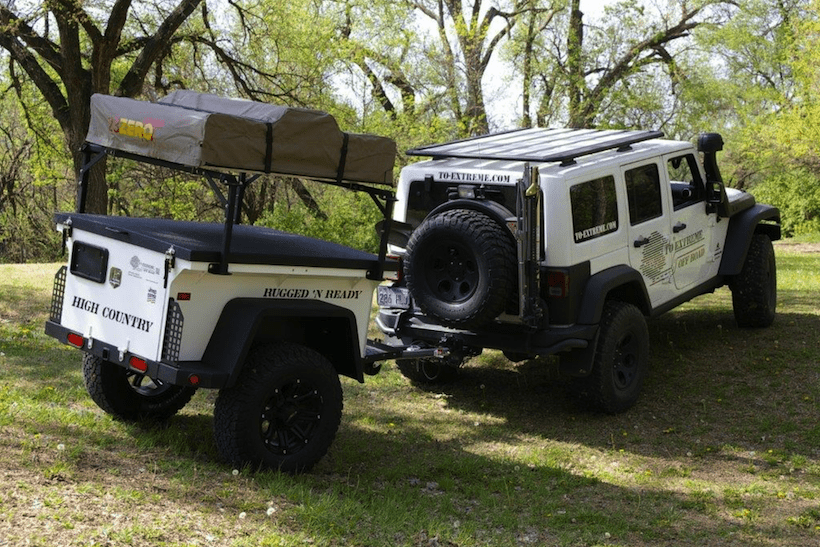 Manufactured in the USA: http://www.to-extreme.com
Phone: (785)-833-2120
_____________________________________________________________

Black Series Camper sets the standard for rugged, off-road adventure series campers, that will take you to all of your off-road/off-grid destinations. Designed, engineered, and tested in the Australian outback, we are now exploring the unknown areas in North America. Built to withstand the great outdoors, our units come standard with a hot-dipped galvanized steel chassis, rugged off-road tires, and a luxurious interior. Heading to your next destination in style with a variety of tent campers and caravans, Black Series Camper is ready to follow you on those roads less traveled.
Re-imagine Your Destination.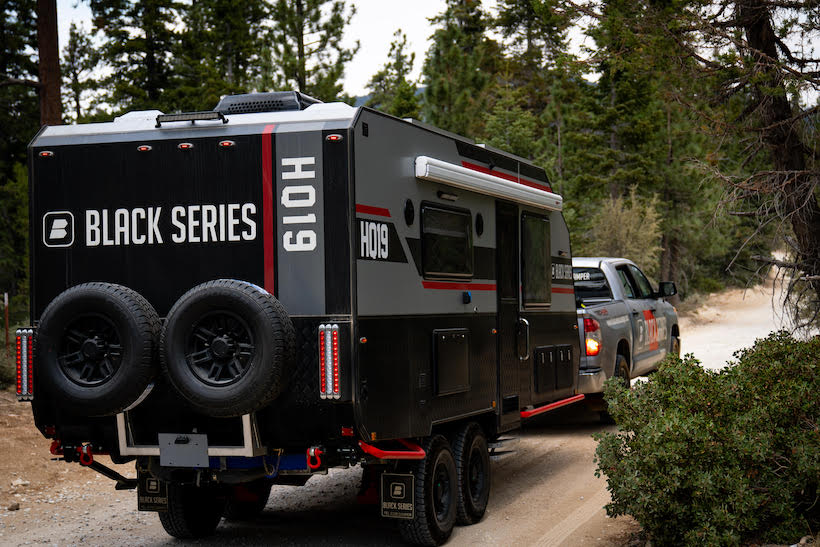 [email protected]
Tel: 833-822-6737
_____________________________________________________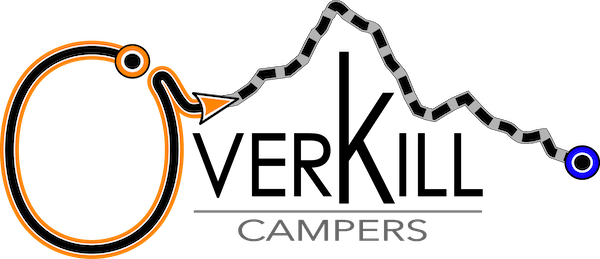 INNOVATE• DESIGN• REFINE• EXECUTE
An Overkill Camper isn't the typical box on wheels. We innovate our camper designs to create a new experience that will change the way you see small spaces. Our years of experience allow us to refine our construction methods, materials and mindset and execute our builds with the finest craftsmanship. We constantly evolve with the industry to satisfy the needs of the seasoned adventurers and those just preparing to embark on their first journey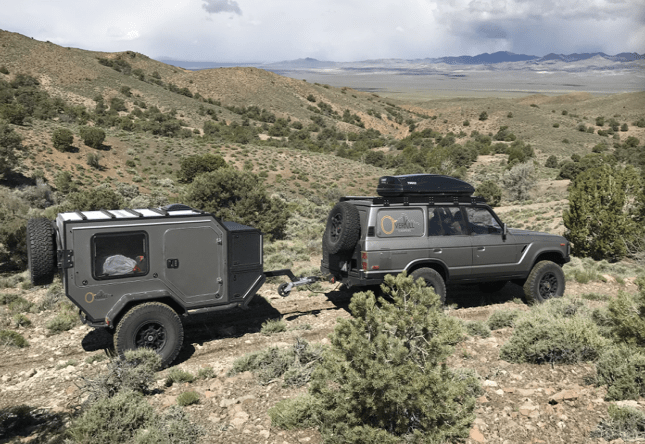 www.overkillcampers.com
[email protected]
TEL: 504-913-2354
______________________________________________________________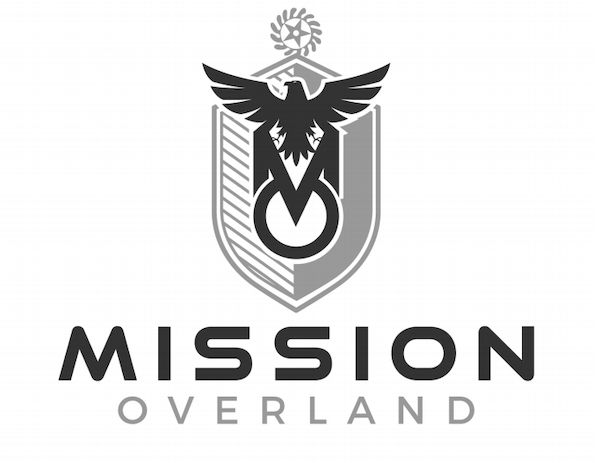 Mission Overland operates on the principle that bigger isn't better. We focus on thoughtful design and create rugged products with quality features we believe will enhance your camping experience and allow you to further connect with nature and those you adventure with. Whether you're camping in a state park or pushing the boundaries in the backcountry, our trailers are designed and built by camping enthusiasts for camping enthusiasts. Each Mission Overland camper has undergone the rigorous RVIA certification process and will provide the highest level of performance, safety, and comfort for years to come. When you join the Mission Overland family, you join a community of people who hold a life of adventure as their top priority. We feel privileged to manufacture adventure trailers for our customers and see it as our responsibility to ensure every trailer delivered is one we would want to own.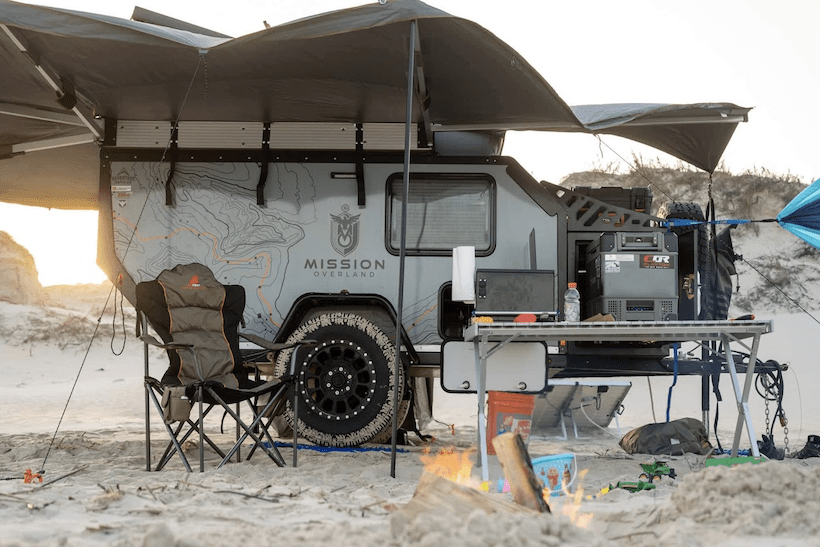 ________________________________________________________________

Escapod Trailers is a Utah-based manufacturer of off-road teardrop campers. Our Original TOPO series trailer is a classic teardrop design with a refined yet rugged aesthetic. The body is constructed from wood and aluminum which sits atop a steel frame. The base model dry weight is 1800 lbs. All Original TOPO Series trailers come standard with a Dexter torsion axle rated to 3500 lbs, a 5" memory foam mattress, 12V electrical system, 2-burner stove & 11-lb. propane tank, 4-speed MaxxAir fan, stargazer window, and of course, Escapod's obsessive focus on quality craftsmanship.
In June 2022 we introduced the TOPO2, a monocoque body design made of a structural composite fiberglass shell. The TOPO2 is packed with features and all mechanical systems are contained within the insulated trailer. This allows for extended battery life, year-round use of the water system, increased durability and decreased maintenance. We've also upped the ante for weather resistance on the TOPO2. With no roof seams, no structural wood, and molded rain gutters around the hatch & side doors the TOPO2 is truly designed to withstand the elements. Escapod's proprietary independent suspension, the Freeride Suspension System, comes standard on the TOPO2 and will let you explore even further providing 23″ of ground clearance. The base dry-weight of the TOPO2 is 1500 lbs.
Each of our trailers measures roughly 13′ in length, 7′ in width, and 6.5′ in height. Additional information about our builds and the purchasing process can be found at www.escapod.us.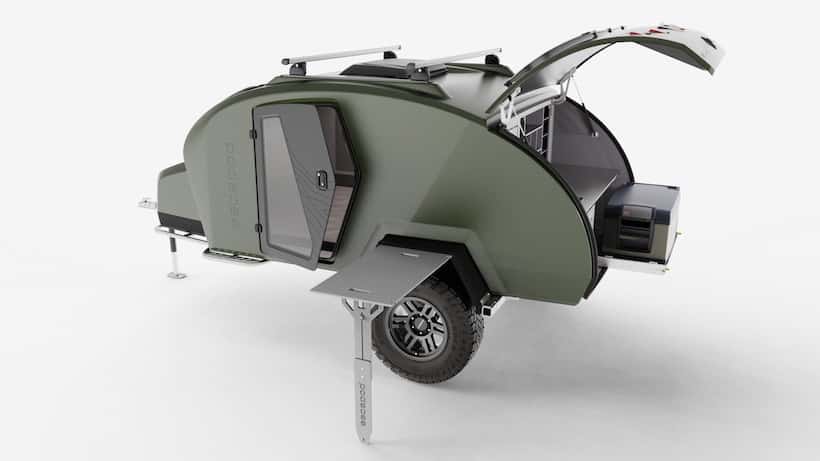 Check Out Escapod here: www.escapod.us
Contact: [email protected]
__________________________________________________________________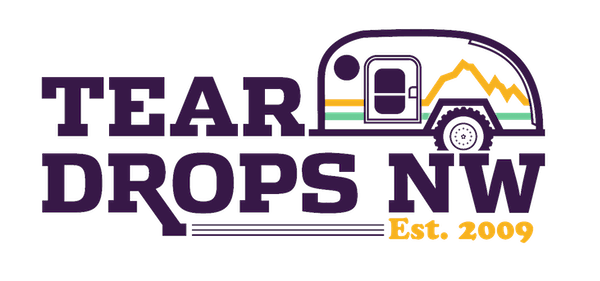 WE BUILD RUGGED, CUSTOM TEARDROP TRAILERS THAT GO WHEREVER ADVENTURE AWAITS. ENJOY THE OUTDOORS AND STAY COZY.
OUR TRAILERS OFFER A SMOOTH RIDE ON THE HIGHWAY OR IN THE WILD. WE CAN CUSTOMIZE A TEARDROP JUST FOR YOU, WHETHER YOU WANT A SLEEK TRAILER WITH MODERN OR RETRO APPEAL — OR A TOUGH TRAILER THAT CAN TAKE WHATEVER'S AROUND THE NEXT CURVE IN THE ROAD. OUR HIGH-GRADE COMPONENTS AND RIGOROUS QUALITY CONTROL ENSURE YOUR TRAVELS ARE ALWAYS SAFE AND FUN.
WE ALSO OFFER LOTS OF ACCESSORIES TO MAKE YOUR CAMPSITE THE PERFECT HOME BASE FOR EXPLORATION.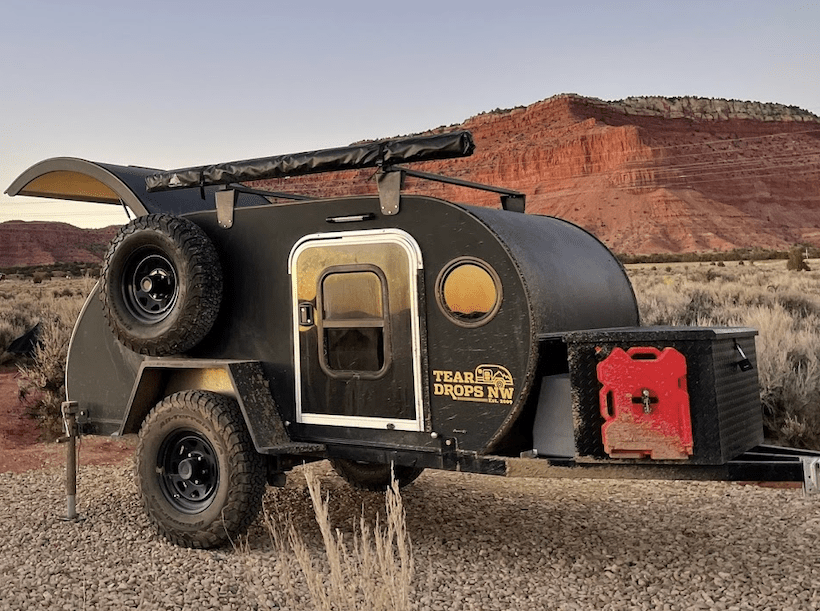 Tel:503.385.1227
__________________________________________________________

Are you one of the lucky ones that will enjoy a premium, off-road trailer built by VORSHEER?
The attention to quality starts at the frame. VORSHEER is the only trailer manufacturer (that we know of) that offers the V-Series frame. The sidewalls of the steel frame are slanted at 30°. Not only does this make the frame more visually appealing but it also increases strength by adding more weld area to each joint. Gussets are added to key areas of the frame to make it even stronger. Top it off with an epoxy powder coat that is baked on at 500° F and you have a frame tough enough for a VORSHEER trailer.
Other key features of quality:
Suspension rated for 5200 lbs (XOC weighs just 2650 lbs dry) – OVERBUILT
285 70 R17 All-Terrain Tires Standard (35" optional) – OVERBUILT
Roof rack made to handle even the largest of roof top tents – OVERBUILT
Articulating Hitch rated at 6K lbs – OVERBUILT
23" of Ground Clearance – OVERBUILT
You have got to see a VORSHEER trailer in person to really appreciate the build quality. It is unlike anything you have seen. Be prepared, when others see your trailer, they will have no choice but to ask you for more information.
After answering questions, use your VORSHEER trailer as it was intended and truly get away from it all. Built for off-road use. Built to last. Built in the USA.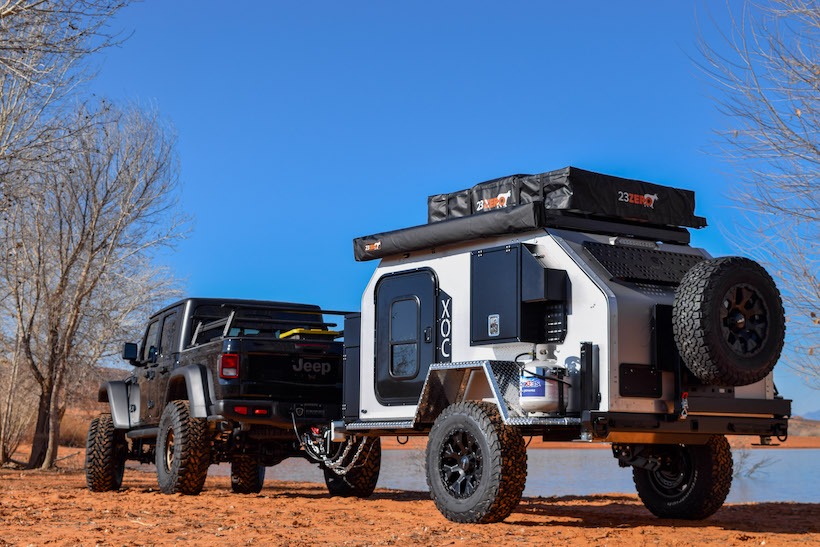 Learn about our XOC, XER and soon to be released XCT trailers: https://www.vorsheershop.com/
See a VORSHEER Trailer in person: https://www.vorsheershop.com/dealers
Tel: 385-685-5037
__________________________________________________________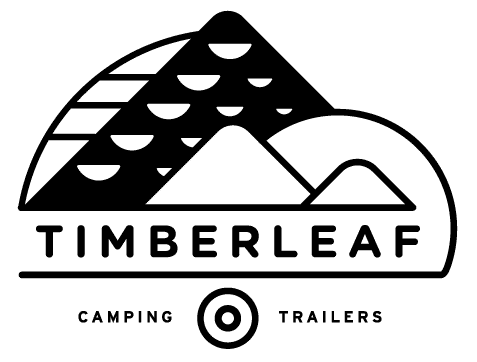 What started as a conversation in 2015 between founder Kevin Molick and his wife, Paula, has since skyrocketed into one of the top names in the world of Teardrop Trailers. Kevin and Paula were discussing their desire to get back out to camping and traveling their back yard of Colorado and the neighboring states but wanted to get away from the cold and discomfort of tent camping. Large pull-behind RVs or motor-homes just weren't their style and after some searching, Kevin discovered the teardrop trailer and was instantly intrigued.

The teardrop trailer seemed the perfect fit, it checked all of the boxes: light enough to pull with their Subaru Outback, the ability to park it as a base camp, comfort and warmth for sleeping, ample cooking space, and visually appealing.

Our Handcrafted trailers are exceptionally easy to tow and built with quality craftsmanship which is evident in every detail from start to finish. Teardrop Trailers are quietly taking the RV world by storm. Our custom teardrop trailers offer overlanders comfortable sleeping quarters, as well as a functional, and beautiful rear galley kitchen. We offer a multitude of custom options for our lightweight teardrop trailers, including different off-road versions of the Classic and the Pika. Available in an array of colors, from vibrant to subdued, every trailer is hand built to order in our shop in Grand Junction, Colorado.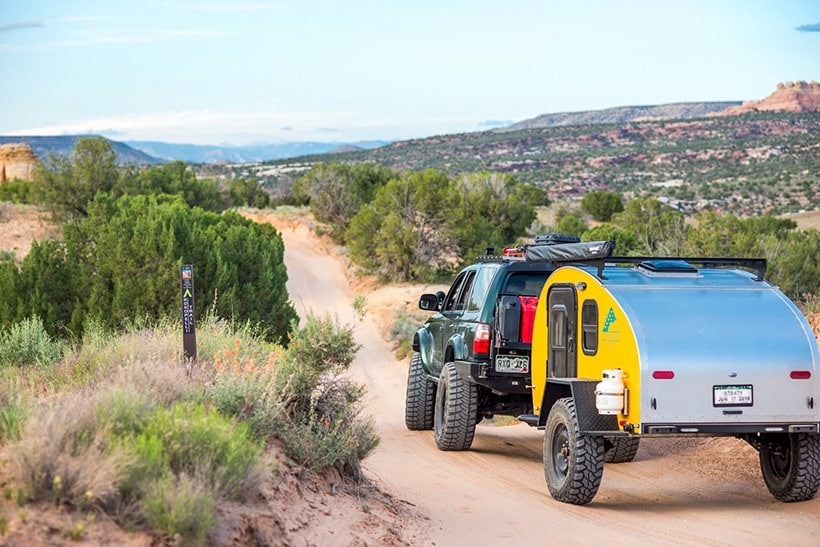 Contact Info: mailto:[email protected] Tel: 970-778-3744
__________________________________________________________
ALTERNATIVE OFF ROAD TRAILERS
Schutt Industries
Colorado Teardrops
BRX Trailers
TC Teardrops
SoCal Teardrops
Wee Roll
Crawlorado Offroad
Crux Expedition Trailers
Hive Campers
Valiant Trailers
BruderX
TetonX
vmi Offroad
Ruger Trailers
Sherpa Trailers
Drifter Trailers
Overland Command
Pindrop Travel Trailers
Terratrek
SmittyBilt
Expedition Trailers
Hiker Trailers
Tentrax
Bean Trailers
_______________________________________________________________________
Check out TAP's Adventure Van – Ultimate Resource Guide HERE
Sponsored Content: