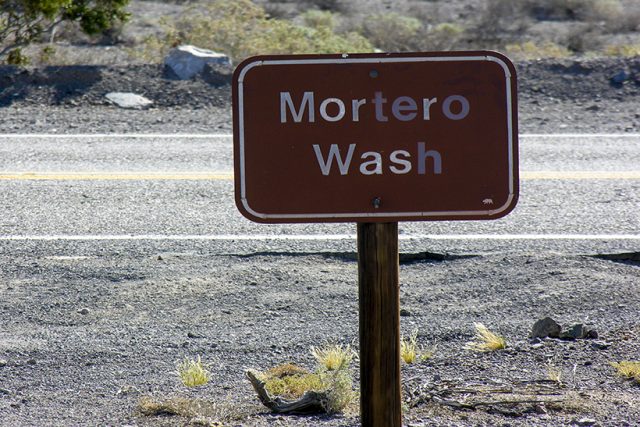 | | |
| --- | --- |
| GPS | N32 47 34.1 W116 06 24.6 |
| Elevation | 820 ft. to 1,928 ft. |
| Season | Year round: best Oct.-May |
| Terrain | Packed dirt, deep sand in places, washboard, a small rocky, hill climb |
| Difficulty | Moderate due to one rocky hill. |
| Required Vehicle | Stock 4WD. Air down for soft sand. |
| Time | 2 hours |
| Length | approximately 17 miles |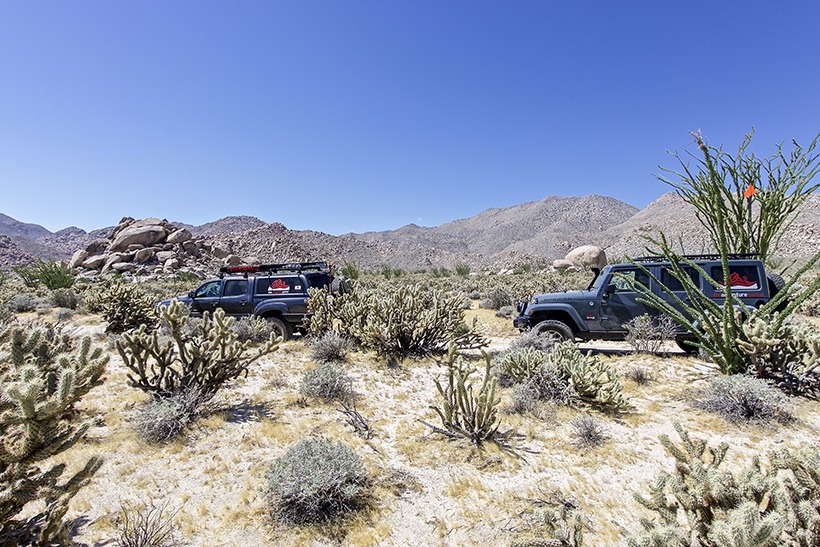 Directions to Mortero Wash: Turn south off the S2 close to the 56 mile post. Mortero Wash is clearly signposted (as seen below). You will be approximately 8 miles northwest of Ocotillo at interstate 8.
Site Location and Description: Mortero Wash is a remote overlanding spot located in Anza Borrego State Park. It is both beautiful, stark and historically significant. Driving into the off-road wash you are surrounded by Ocotillos and various other sorts of desert vegetation. As you drive on, you will get to sandy washes and a couple of rocky spots.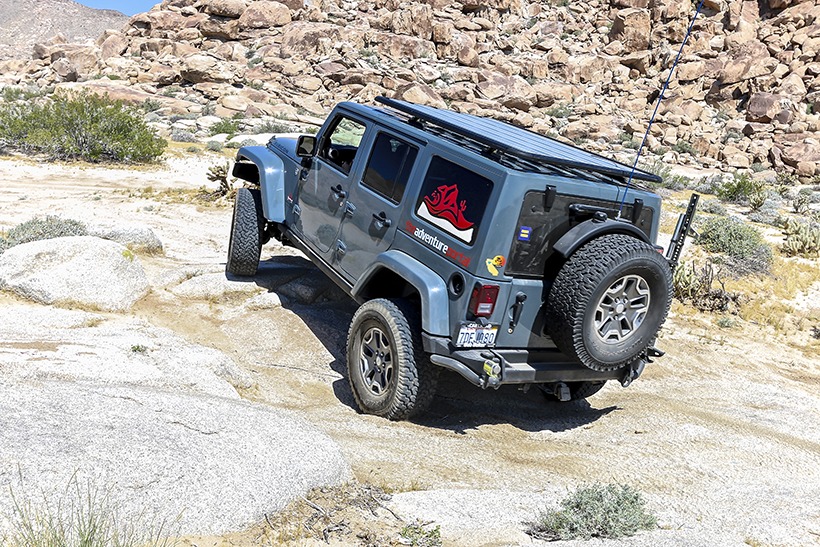 After a couple of miles, you will see the water tower in the distance, bear left to the tower when the road forks at 4.1 miles. Drive over and along the tracks, up to the railroad platform…it's good fun exploring the area. You can follow the tracks heading west and you will come to a sandy wash bisected by an old trestle.

Because we came out here in June (read: 109 degrees), we did not take advantage of the wonderful hiking this area has to offer. Indian Hill, one of the oldest Native American campsites in Anza Borrego State Park is here. See details of the hike in Afoot and Afield in San Diego County by Jerry Schad. There is also a short hike to an old railroad tunnel.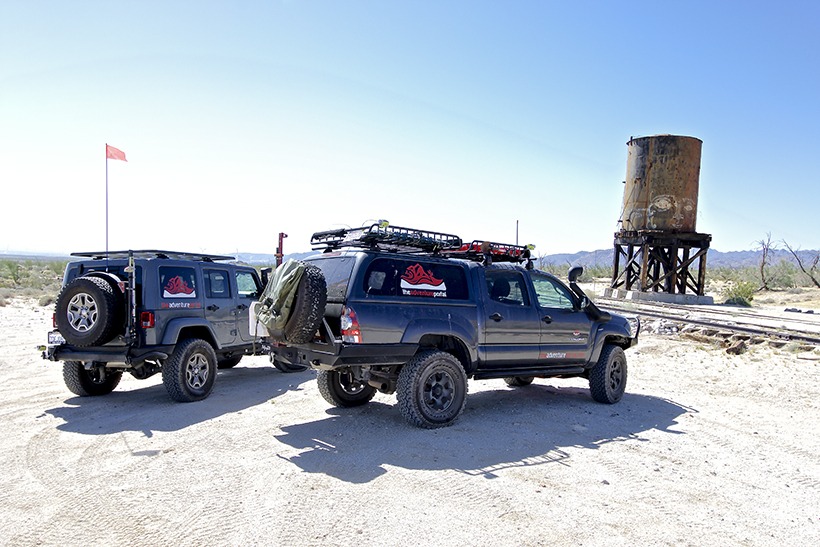 The History of Mortero Wash: The railroad here was called "The Impossible Railroad". The San Diego & Imperial Valley Rail Road took 12 years to build and crosses an 11-mile stretch of the Carrizo Gorge, a brutally hot, harsh, although beautiful environment (that we can attest to with our June trip!). Twenty-one tunnels and fourteen trestles were built in this area. The rail road opened in 1919 and operated for over 50 years. The tracks are still in good shape. It is illegal to hike along them, although they are used by illegal immigrants as an escape route from Mexico. Check our trip blog post, Anza Borrego State Park-Smokin' Hot Week-End Adventure.
Click here for more CA off-road, Overlanding trails…..and TAP into Adventure!