So, maybe we are crazy…..we had a couple of days open and knew there were a few trails that we really wanted to drive in Anza Borrego State Park: Mortero Wash, Canyon Sin Nombre, Arroyo Seco Del Diablo and Diablo Drop off and finally we wanted to exit the park via the Grapevine Canyon Trail. We were leaving coastal southern CA temperatures of 68-74 degrees and heading into the blazing desert swelter, of 98-111 degrees. We couldn't have been more grateful for the air conditioning systems in our rigs!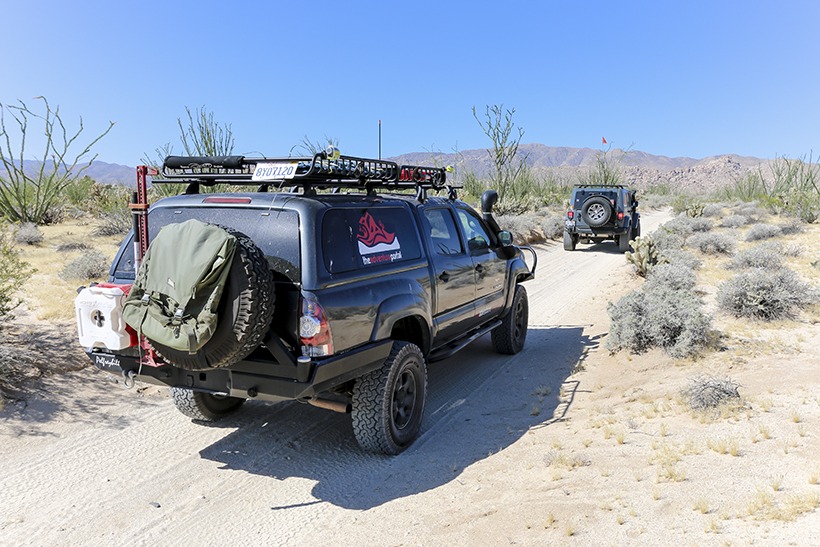 We began our adventure with Mortero Wash, to check out the historic railroad station and water tower. The trail is rated easy with a slight moderate sections that we knew would keep the driving interesting. The trail starts out in a remote area beautifully lined with ocotillos, then passes into sandy, rocky backcountry roads that have areas that are rutted, have deep sandy washes and one area with a small rock ledge. We aired down before driving the trail to make things a little less bumpy and in case we encountered deep sand. You should too. Check out our trail write up Anza Borrego-Mortero Wash for GPS coordinates, directions, more pics etc.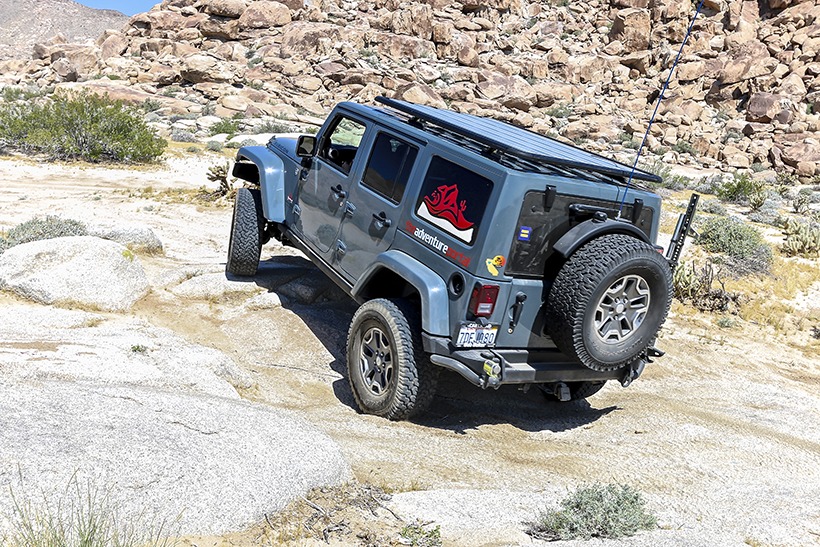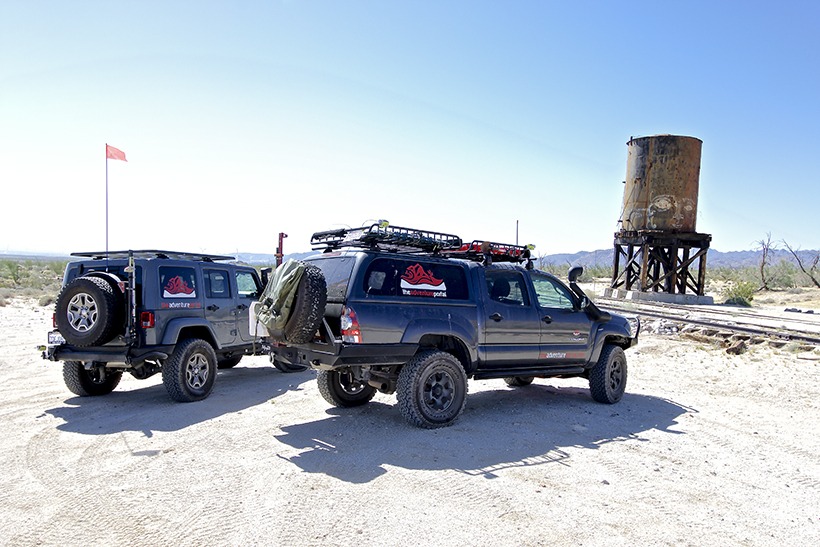 Next we wanted to check out Canyon Sin Nombre, which we had heard was amazing with it's millions of year old granite and folded sedimentary sandstone walls and slot canyons. It did not disappoint! See the trail write-up for Canyon Sin Nombre for directions, details and more pictures. We hit a few spots of moderate rocky or sandy wash spots through Arroyo Seco Del Diablo which is a side wash of Vallecito Canyon and primarily winds through the sandstone canyon and sandy washes. At last, we turned off at the famed Diablo Dropoff, which, according to the ranger, was pretty washed out at the bottom (the most challenging area anyway) and passing could be difficult. We had to go. We had heard a few things about the drop off: A. once you go down you're committed…do not try to go back up. b. The sandy drop itself is not difficult for a stock 4×4 with high ground clearance. c. The wash and the ledge at the bottom are challenging. We were there June 13th, 2015 and the lack of rains seemed to have smoothed and padded the ledge and challenging areas of the wash. So, it was fun but not intimidating and we would rate it as moderate for a 4×4 with high clearance and note that tire placement is a critical component on this portion of the drive.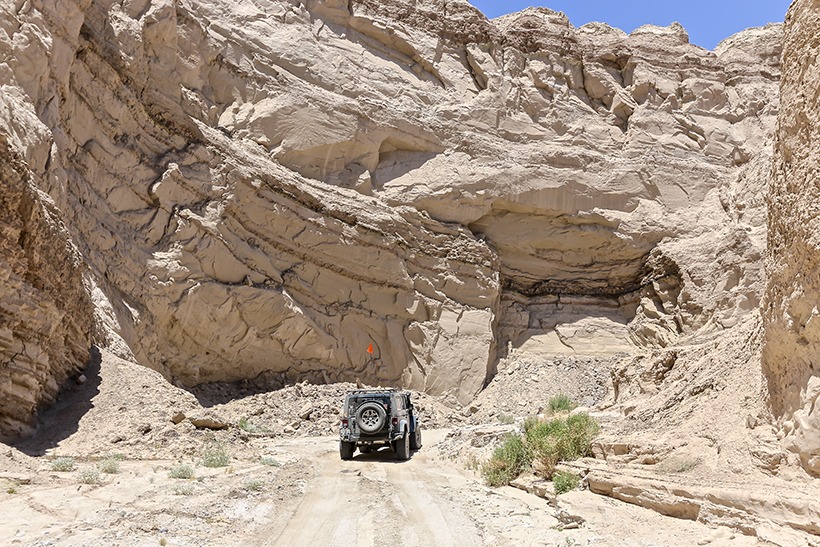 We're not posting the picture of Diablo here. You will need to check it out in the Arroyo Seco del Diablo Trail write up. The next day we headed out of the Park via the Grapevine Canyon trail. You head into an area that is lush from Stuart Spring and Angelina Spring. We got out to look for water…no dice…this is A DROUGHT. Still, the vegetation was lush, so the water is somewhere. Then we headed up a fairly narrow, rocky, winding part of the trail that came to a beautiful overview of the canyon. For a more detailed trail write up and photos see our Grapevine Canyon Trail write up. From there we drove through what looked like a private road…apparently the road is still open but there are numerous "no trespassing/private property" signs and farms or ranches on either side of the road. We popped out onto Montezuma Valley Road (S22) and headed back to San Diego. All and all a smokin' hot summer, desert adventure! TAP note: Although we made this journey, we do not recommend desert excursions between May and September and certainly not with one vehicle. We drove by an S.A.R (search and rescue) team in Canyon Sin Nombre, getting a hiker who was in really bad shape in one of the slot canyon hiking areas off Sin Nombre. This type of heat is literally lethal. We brought and drank more gatorade mixed with water than we thought we needed. When airing up our tires at the end of the run, it felt like the heat was slamming into us. We do not recommend this journey during this time without a solidly running, air-conditioned vehicle and at least several gallons of water with some electrolyte solution mixed in for good measure…sunscreen and a hat of course. Hiking in this type of heat is foolhardy!
TAP into Adventure!