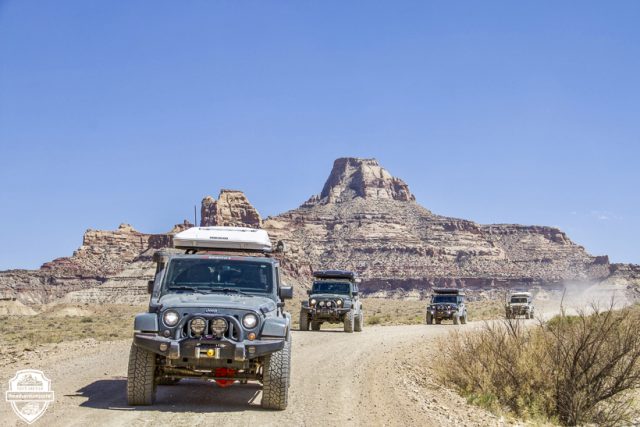 Last year I drove the Colorado Backcountry Discovery Route, a ten day, off-road journey that had a profound impact on me. Not only did I get to go off-roading and primitive camping for ten days, but I got to experience the wonders and beauties of backcountry Colorado. At the end of the trip, the coordinator and leader, Chris Wood of American Expedition Vehicles, said that he would like to do the Utah BDR the following summer. He asked how many of us would be game and everyone was.
Chris started mapping our journey on the Utah Backcountry Discovery Route last spring. The trip was planned for the end of June. Ultimately a couple of people from the CBDR couldn't make it, but a few other AEV enthusiasts and former BDR drivers joined us. Chris has driven the Oregon, Washington, New Mexico and Colorado BDRs, his goal being to hit all of them. He meticulously mapped out the trip. Each day was planned in detail and discussed with the team well in advance. As the time grew closer, we checked weather forecasts, and whether there were any active fires near the UBDR. There were and one member of the team, Steve, kept his eye on their development daily, before and throughout the trip. I provided a list of the gas stations and grocery stores along the route and David noted the location of auto part stores. Mary was a wiz with maps, and all things nature (types of vegetation, birds etc.), and Todd was full of good humor. The team had a pre-trip conference call to get to know one another and to be sure all were well equipt for the journey ahead.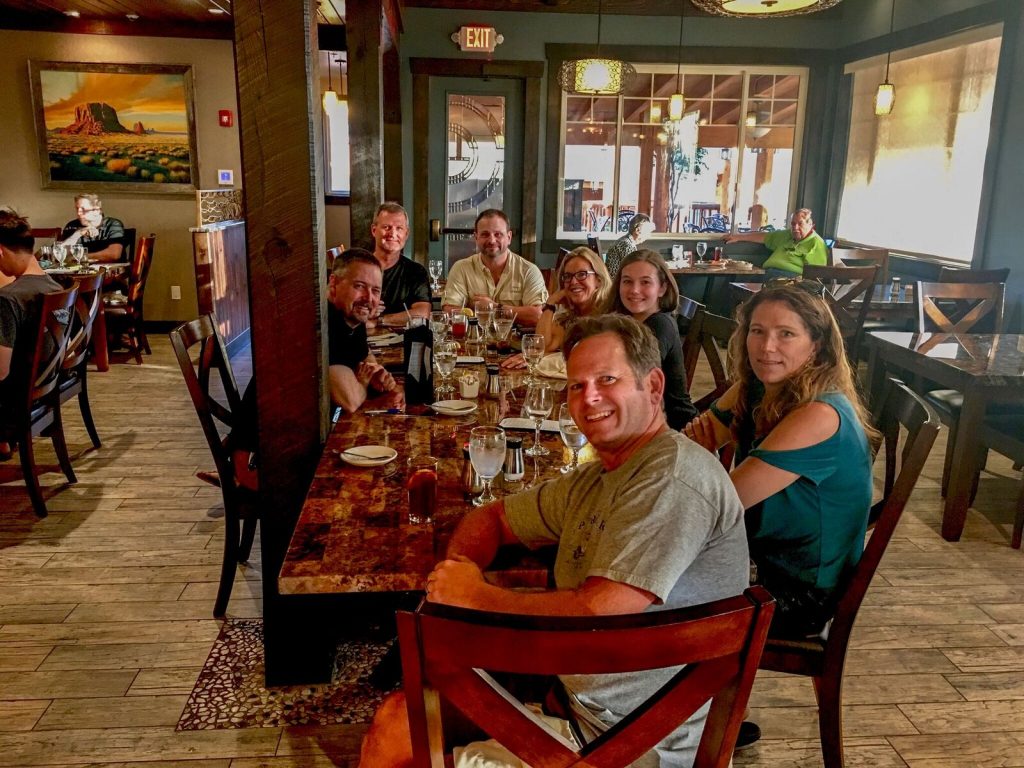 Driving the UTBDR truly gives you a taste of the diversity of the state. We traversed so many different terrains over the period of a day. Our trip lasted nine days and was an altogether amazing, diverse and memorable journey. It was awesome to be cruising through the relentless desert heat then head up through red rocks and spires, pinion pines and shimmering Aspen forests with mountain lakes, streams, babbling brooks and small patches of snow. The UBDR brought us through canyons, atop Mesas and up and over beautiful mountains. Along the way we saw herds of sheep, cows giving us dirty looks and trying to get into our campsites, a moose, deer, beavers, a yellow and blue lizard and too many different types of butterflies, flowers and birds to name.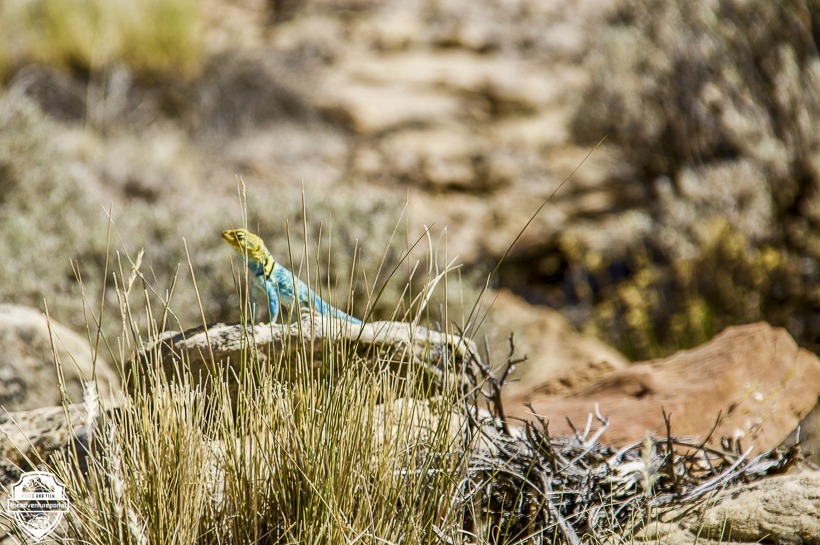 This trip was truly unforgettable. What follows is a photo journal of our route along the UBDR. I will include GPS points for our campsites and how many miles we drove each day. So, read on and enjoy the breathtaking beauty of the Utah Backcountry Discovery Route.
Day 1: We started in Bluff Utah and headed out to Valley of the Gods around 9:30 a.m. We ended up near Monticello UT, in the Manti-La Sal National forest.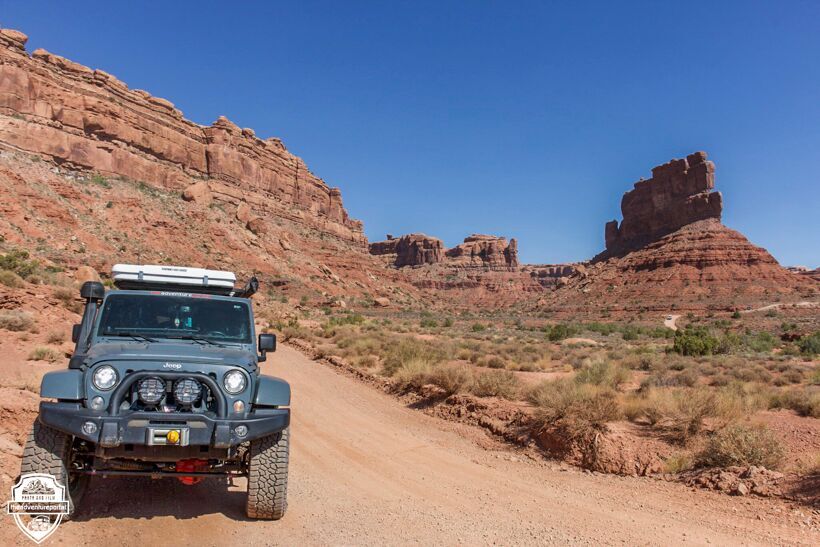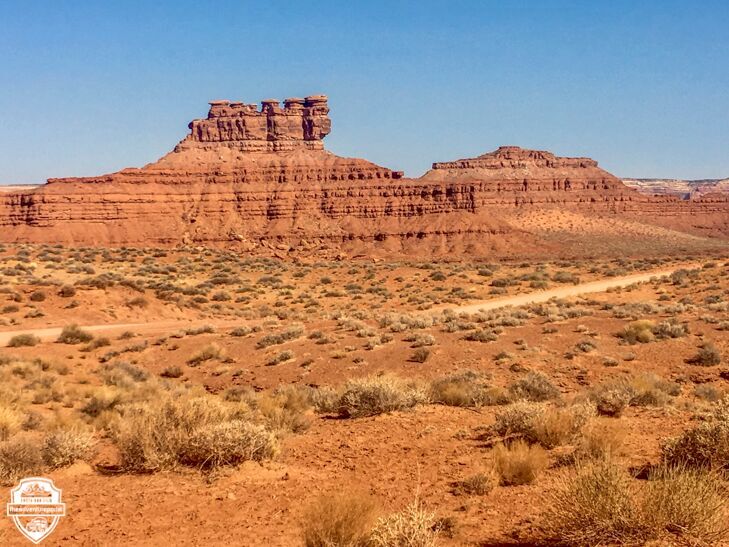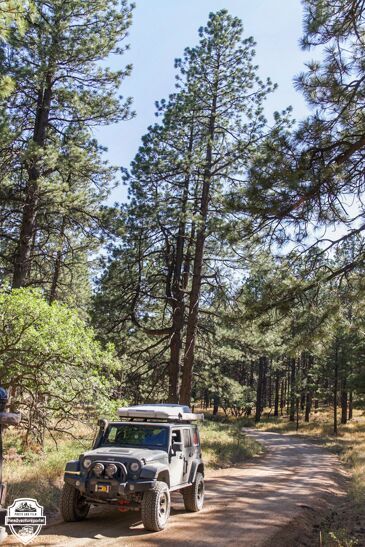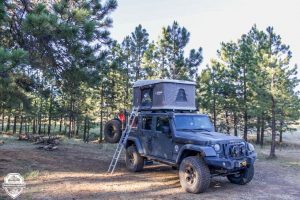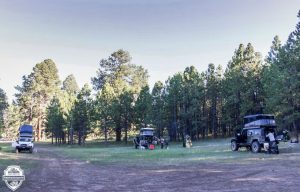 Day 1 camp coordinates: 37.8452, -109.7713 Manti-La Sal National Forest. We drove 154 miles that day.
Day 2: We headed out of camp at 9:45 a.m. and drove on the Causeway Trail overlooking Pines and Aspen trees. From there we headed to Monticello for gas and ended the day in Canyon Rims Recreation Area. That evening we camped at Hatch Point.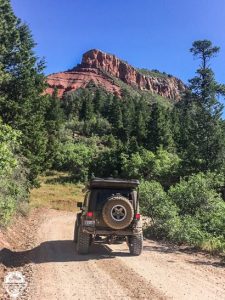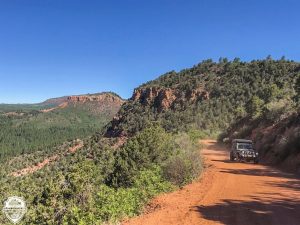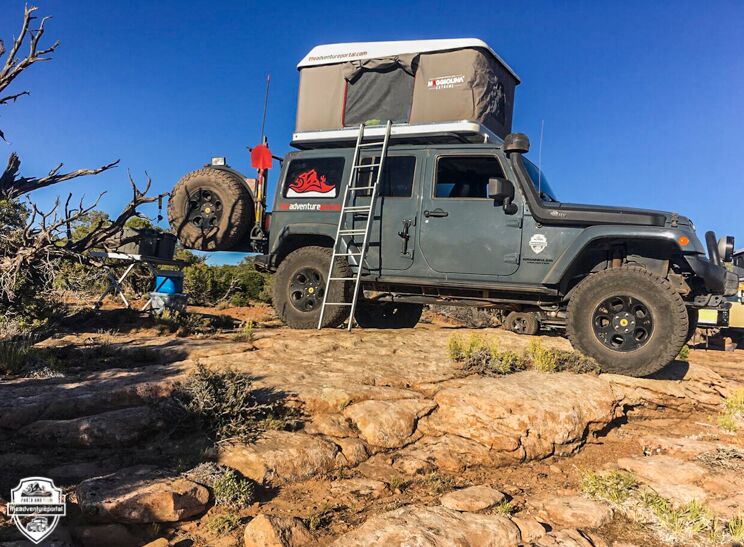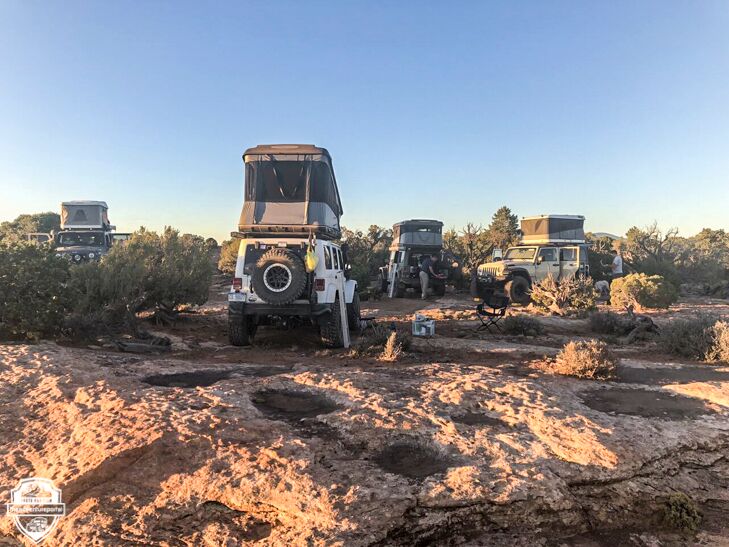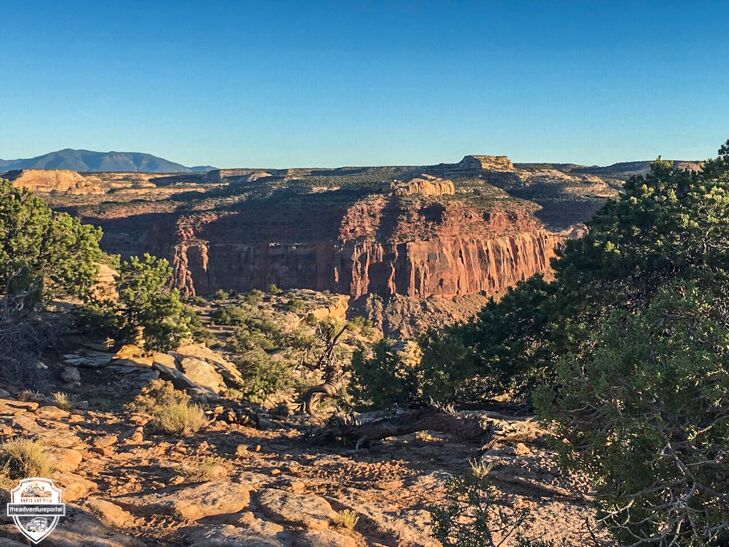 Day 2 camp coordinates: 38.2213, -109.5650 We drove 88.7 that day.
Day 3: We headed up into the La Sal Mountains then back down to Moab for gas. We drove out of Moab and back into the La Sal Mountains and camped at Mason Draw, overlooking Castle Valley. It was a long day. One "short" section called Hell Canyon, took us two and a half hours to descend. It was rocky, not difficult, just slow going.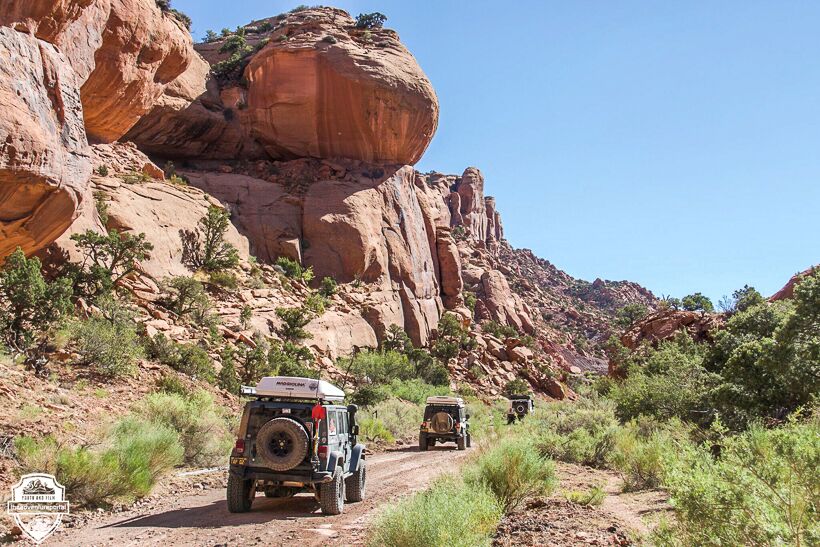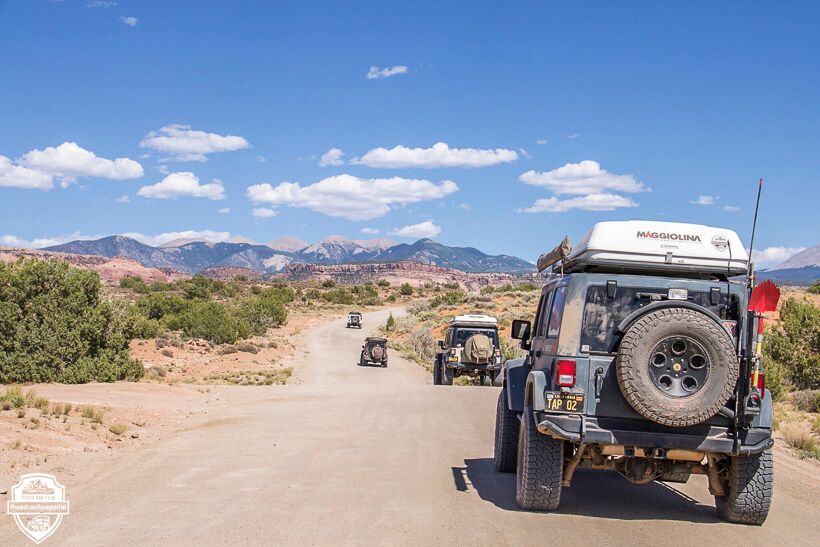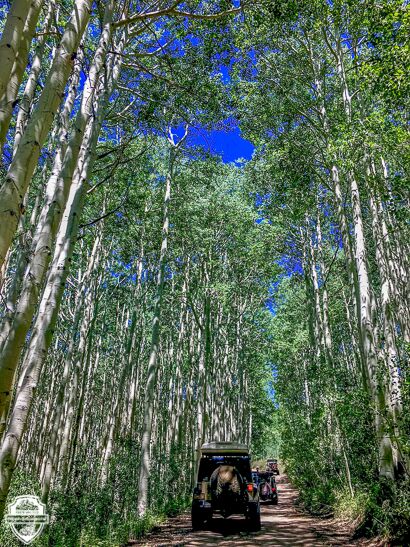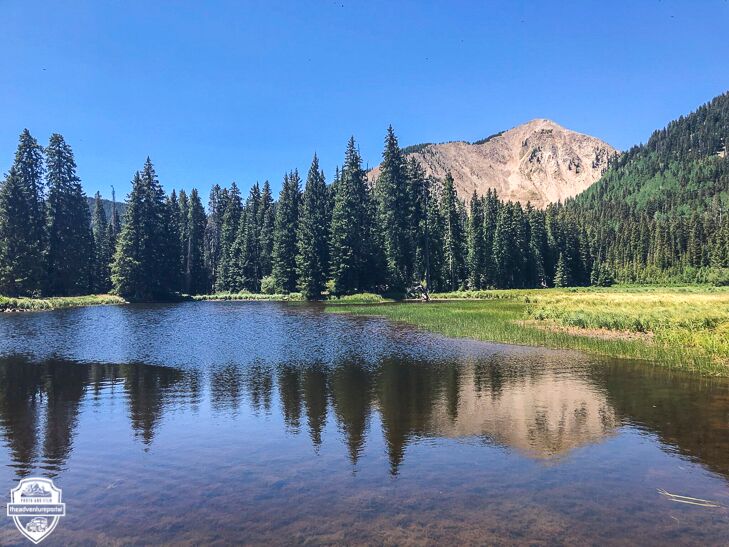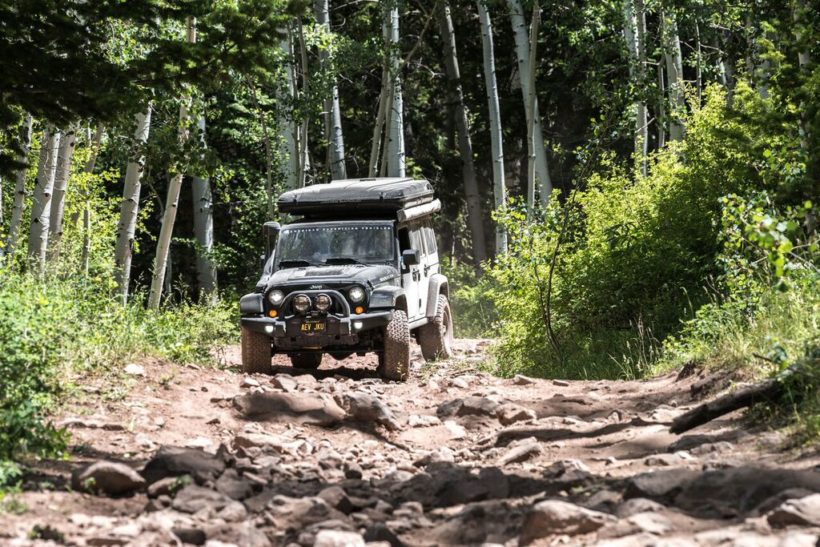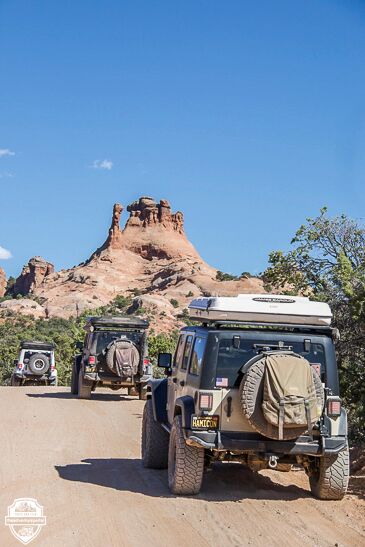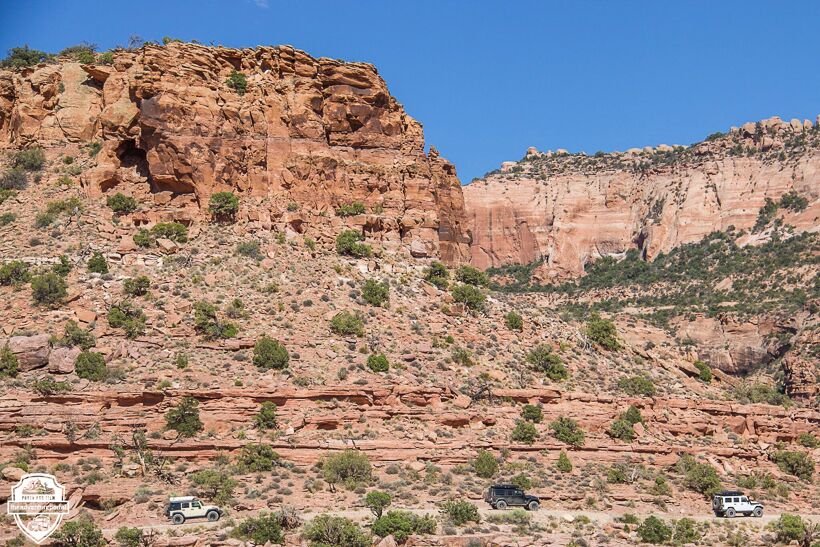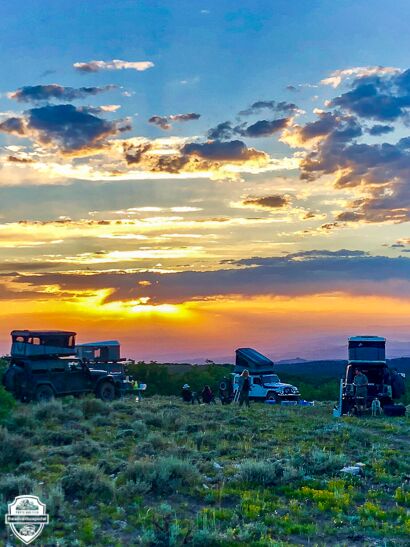 Day 3 camp coordinates: 38.5414, -109.3203 . Mason Draw Campsite overlooking Castle Valley, off La Sal Loop road. Drove: 94.2 miles
Day 4: The Highlights: We started the day by driving through Castle Valley. The rock formations there make you feel like you are driving through the set of an old western film. From there we went through Moab to Onion Creek. It's towering red walls and unusual rock formations are out of this world beautiful. After some R and R at Onion Creek, we headed out to Sego Canyon, where we stopped to check out the petroglyphs. We finished the day and set up camp at Cresent Butte. This was my favorite day of the trip.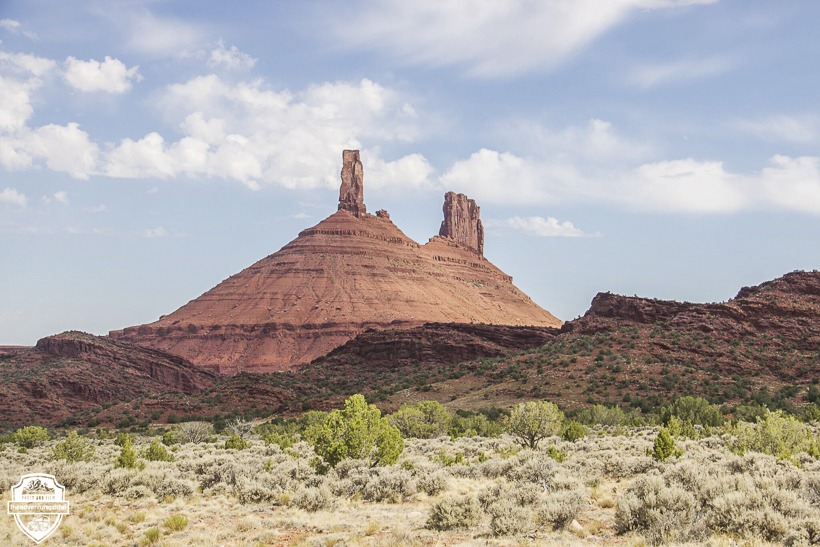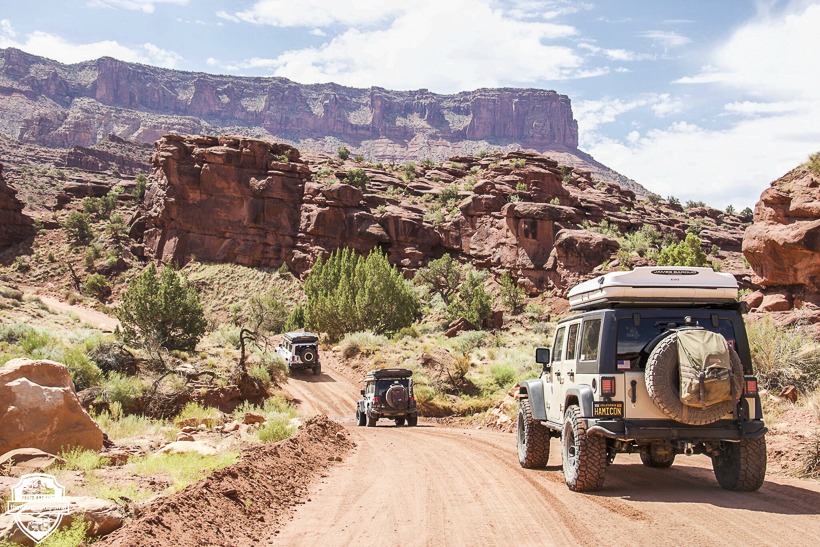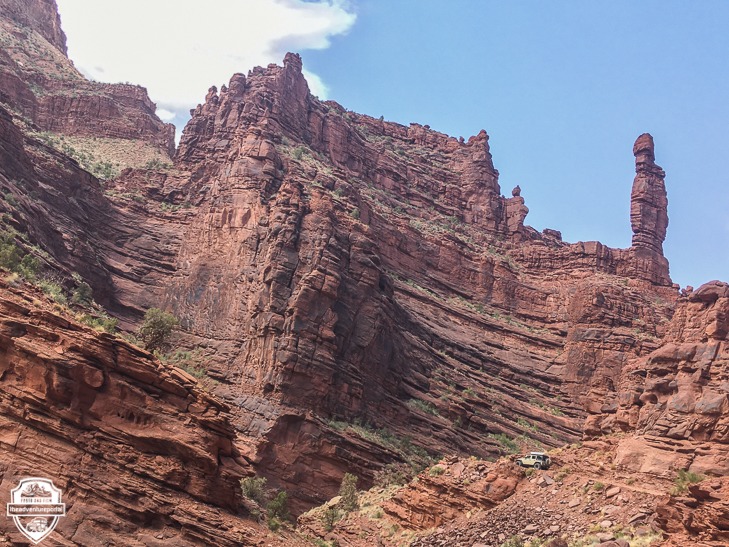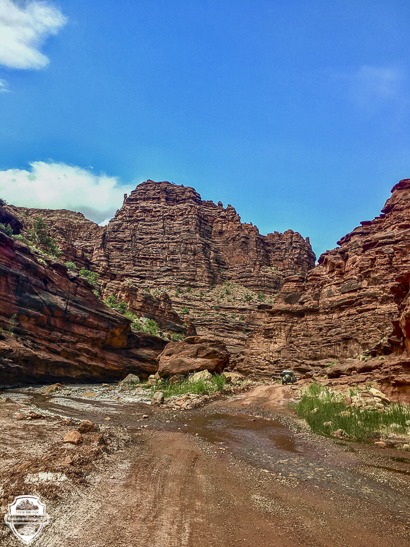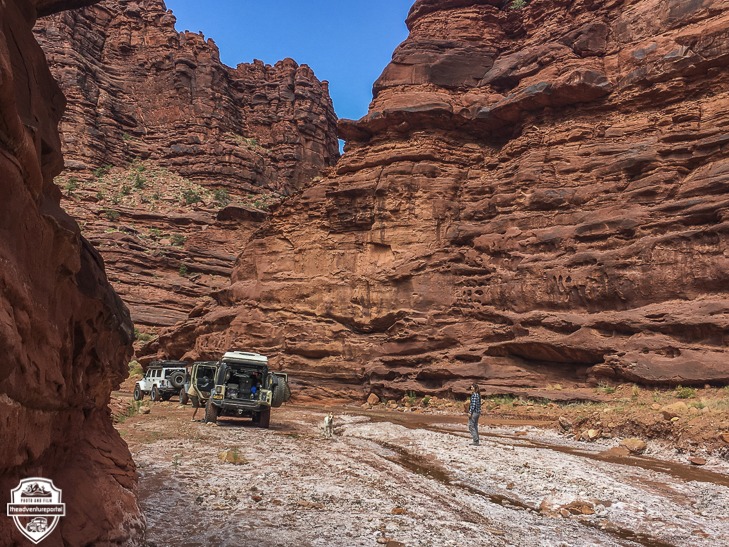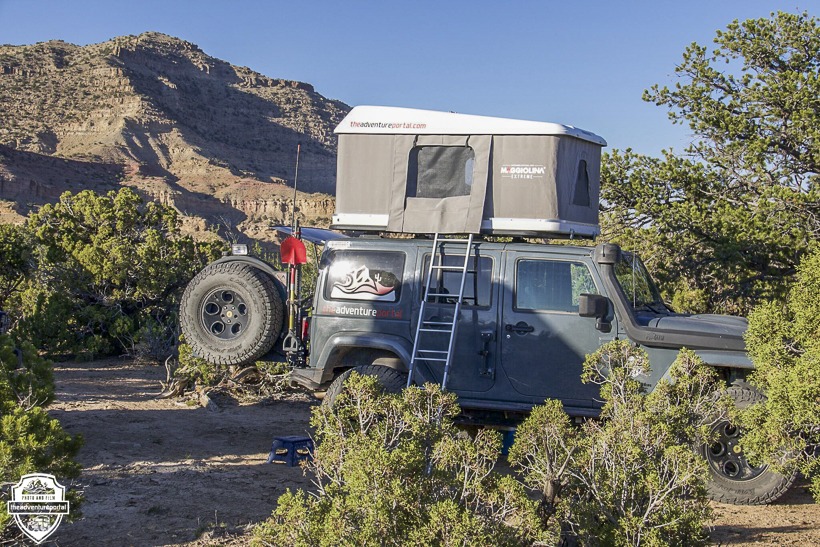 Day 4 camp coordinates: 39.0049, -109.6759 Crescent Butte. Drove 86.5 miles that day.
Day 5: We drove through Sego Canyon and checked out Sego ghost town, a once thriving coal mining camp, which has a few structures still in tact. Next, we stopped to see the petroglyphs and pictographs left by several different cultures, the oldest of which dates back to 7000 B.C. For more information on this area, go to www.legendsofamerica.com/ut-segocanyon. After that, we drove over to Buckhorn Wash for more petroglyphs, then, on to our mystery campsite….yup, there's got to be one. It was July 4th, so we set up our camp chairs and watched a couple of fireworks shows from the towns far across the canyons and flat lands.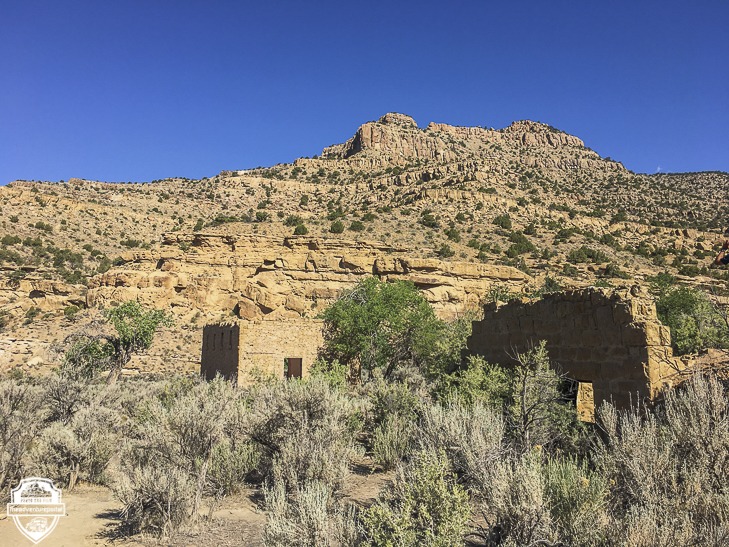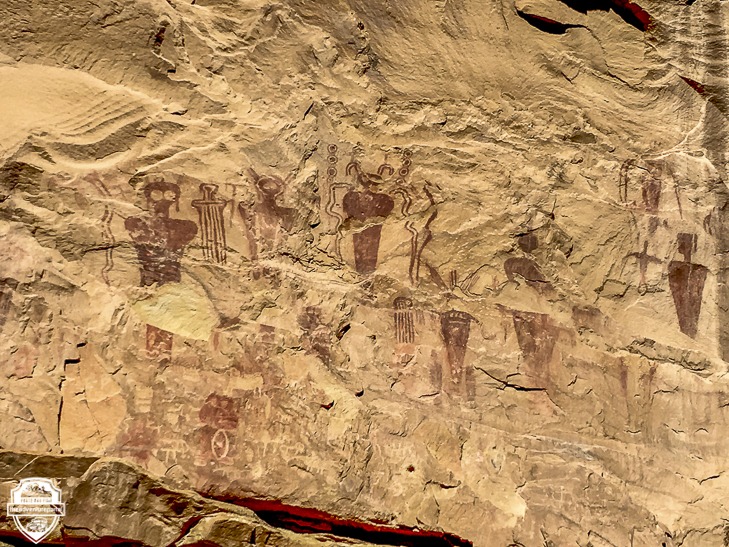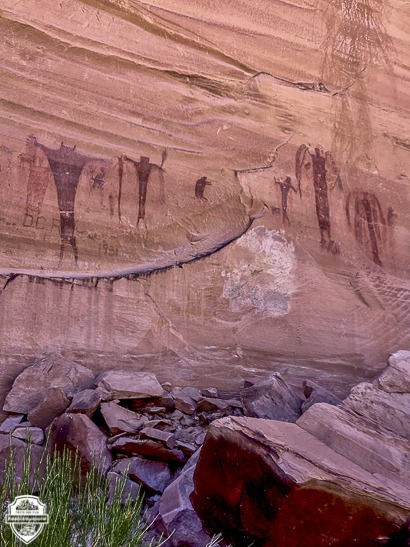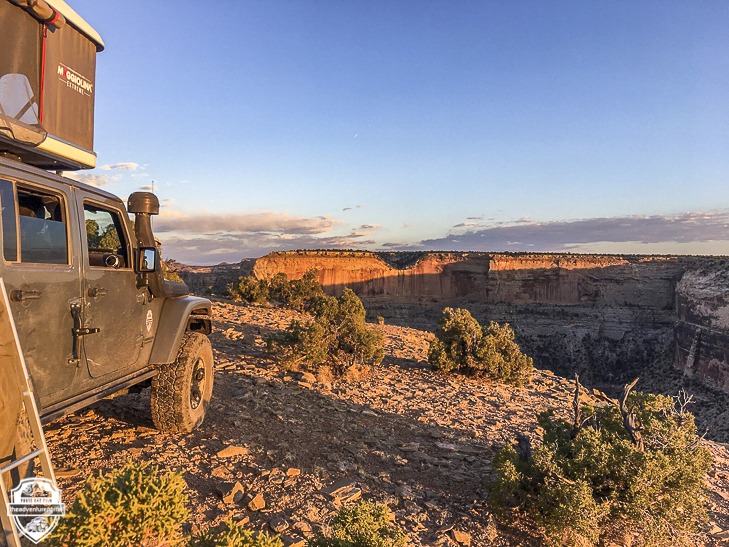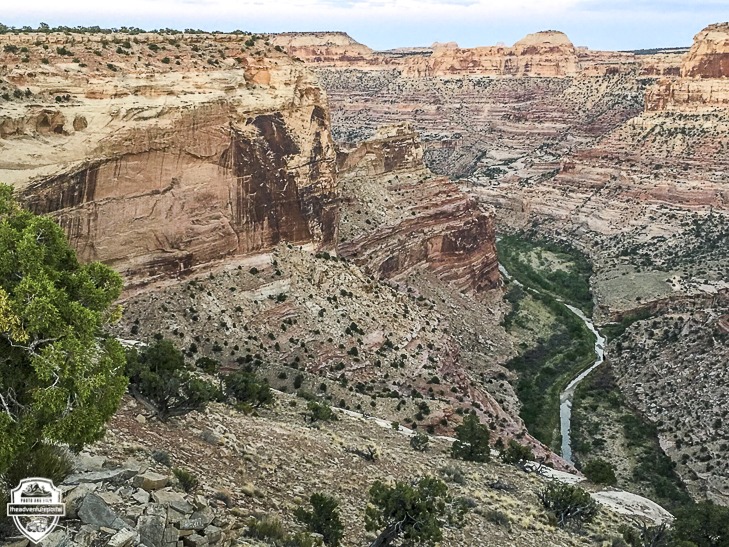 Day 5 camp: We camped at 6,131 feet and drove 114 miles.
Day 6: We headed out early this morning. Steve had been keeping tabs on fires in the area by using utahfireinfobox.com and advrider.com's forum. He found out that the Dollar Ridge Fire was burning very close to our route and monitored it throughout the day. We drove in to Wellington for gas and lunch then on through Nine Mile Canyon and Argyle Canyon. At the 93, outside Soldier Summit, we came to a road closure due to the fire. It was the road we'd planned on heading up for an early evening at camp. Steve had been in contact with another UBDR driver on advrider.com's forum, who was a few days ahead of us and who suggested possible alternate routes. After consulting our maps, we decided that over the next two days we'd take an alternate route through Green Canyon over to Strawberry Lake and Fish Creek, cutting out Reservation Ridge and Timber Canyon, as they were in the fire's path. Our alternate route would hook us back up to the UBDR north of the fire. That evening, our campsite became inundated with smoke from the Dollar Ridge fire. It was approximately 10 miles away and had burned 40,000 acres. The fire was only 1% contained.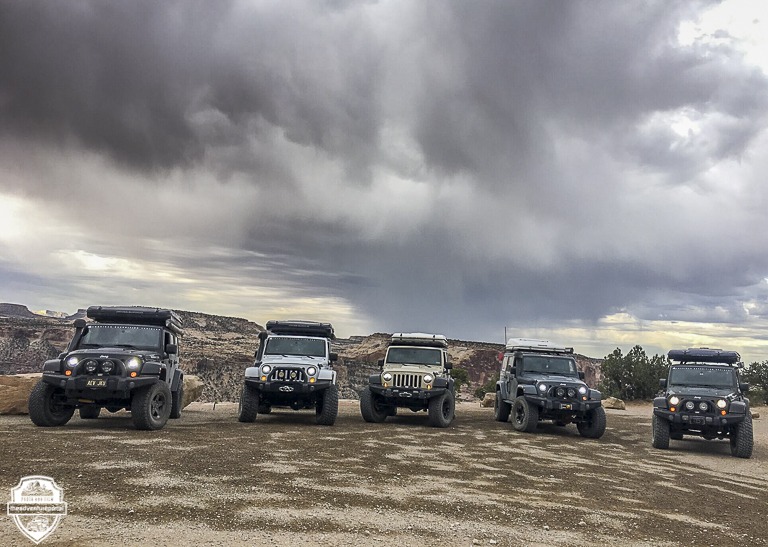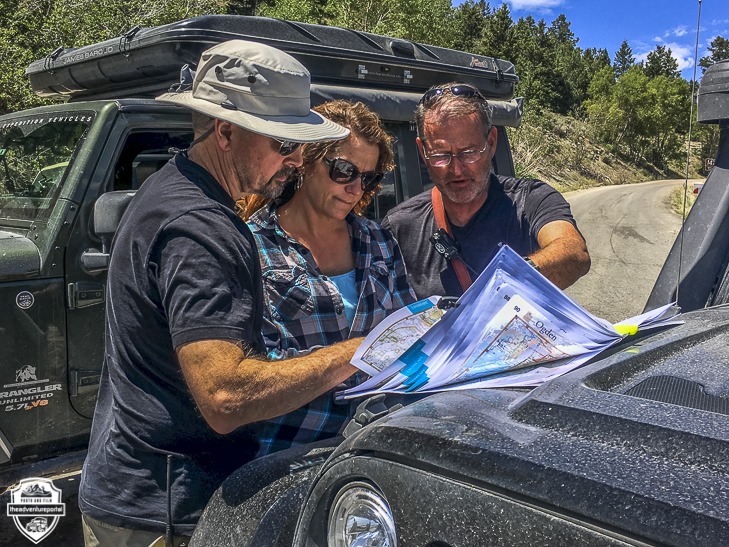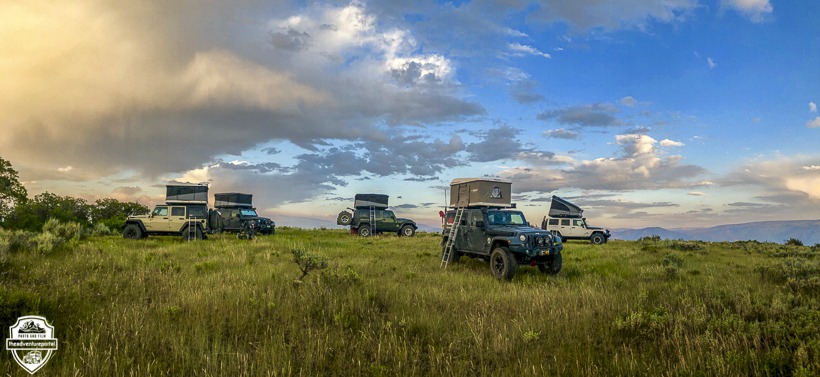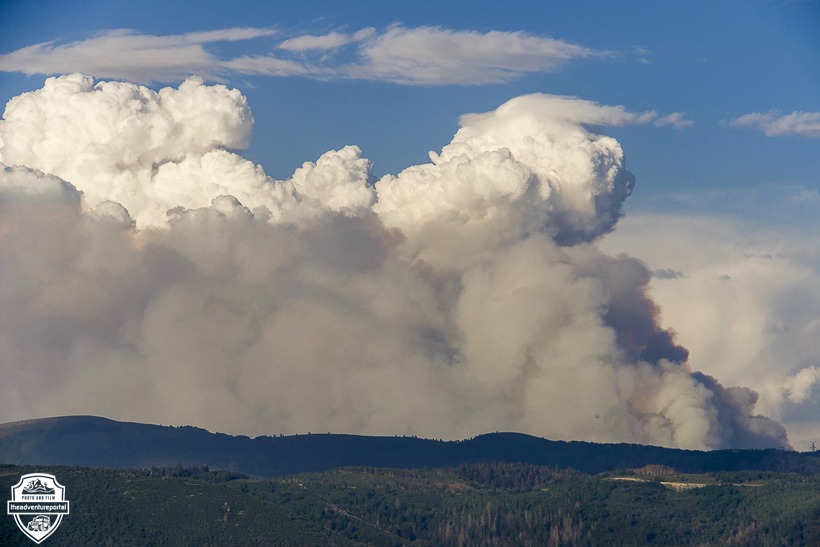 Day 6 Camp coordinates : 40.0240, -111.3047 above Rays Valley Road in the Uinta National Forest. We drove 162 miles that day.
Day 7: We broke camp around 9:00 and headed over to Strawberry Lake then on to Fish Creek. The alternate route was beautiful. We drove through Aspen forests and green rolling hills, then hit some patches of snow as we wound through the Wasatch Mountains and back on to the UBDR NW of the fire. We had no regrets for missing a leg of the UBDR and were happy to have found a way around the fire that hooked us back up to it close to our pre-planned day 7 campsite at about 10,000 feet.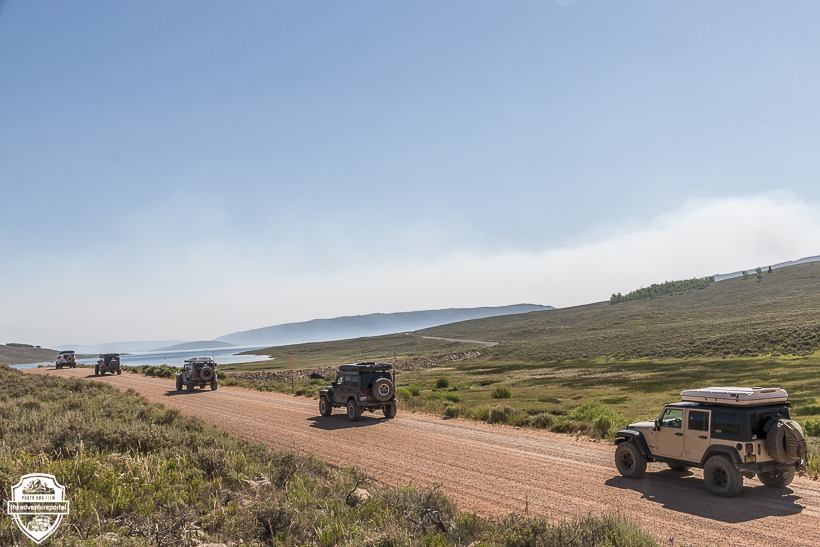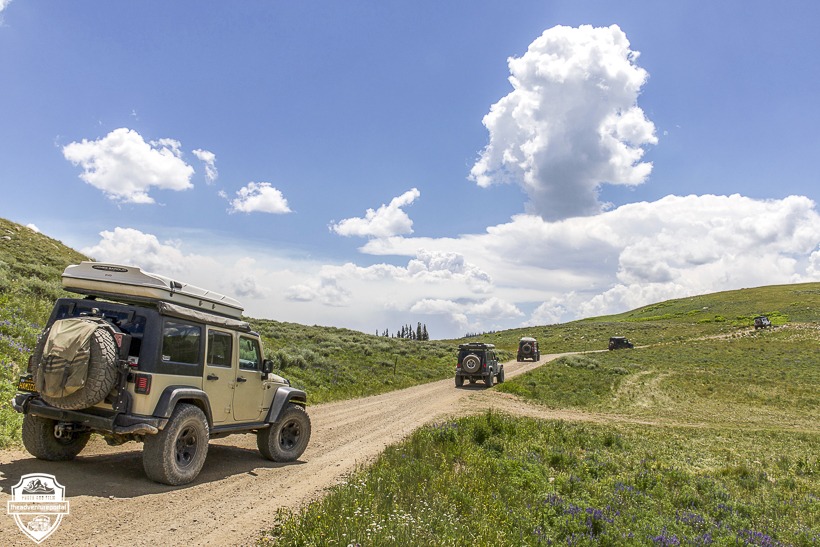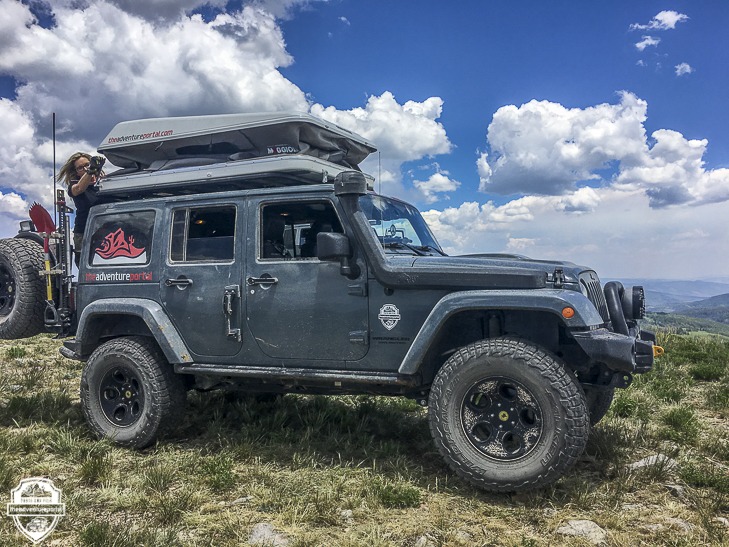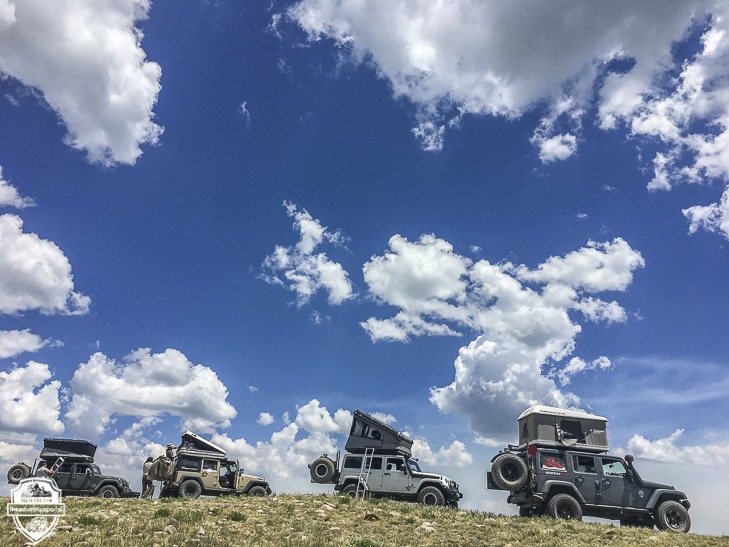 Day 7 camp coordinates : 40.4037, -111.1865. We drove 56 miles that day and got in to camp early.
Day 8: We continued through the Wasatch Mountains and stopped for lunch at Mirror Lake. The morning drive took us through more Aspen forests and beautiful Pine meadows filled with bright colored flowers. The areas where we were supposed to camp were taken, so we fueled up and had a quick dinner in Evanston WY (the UBDR dips into WY briefly) and forged on looking for a spot to camp. It was a long day. We basically covered two days of the trip in one.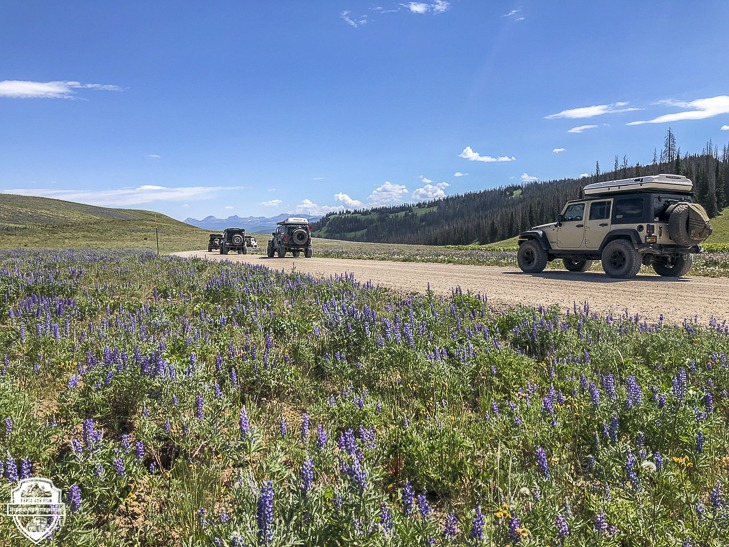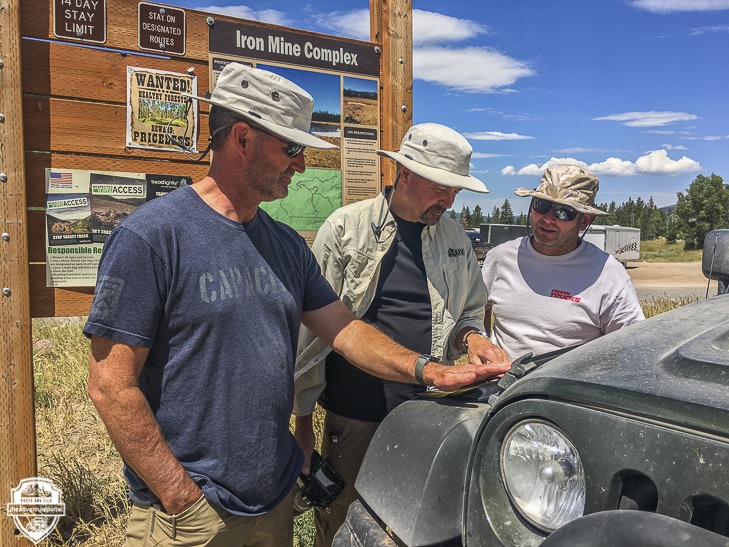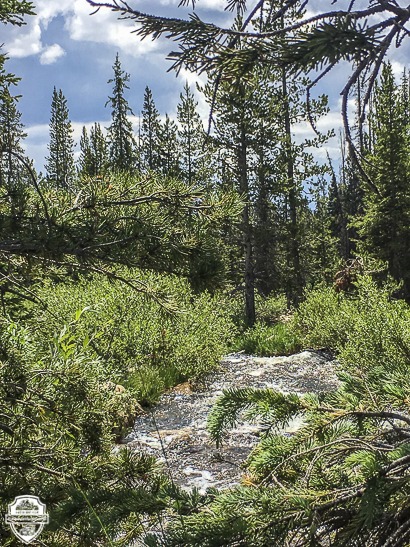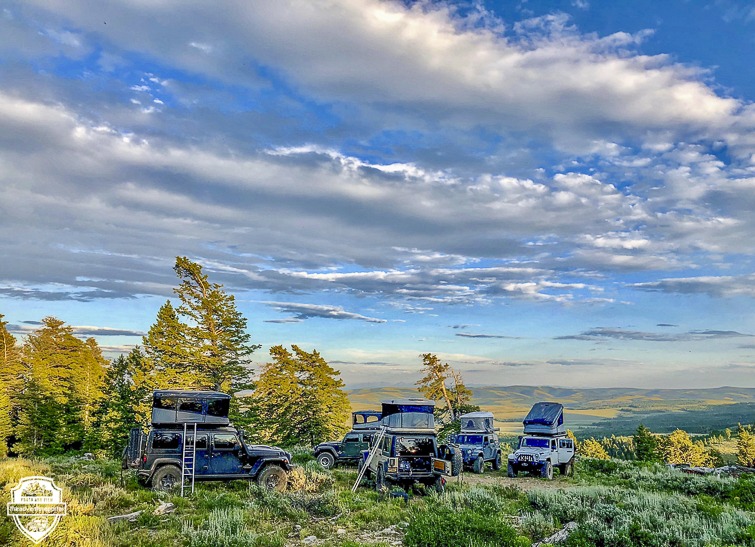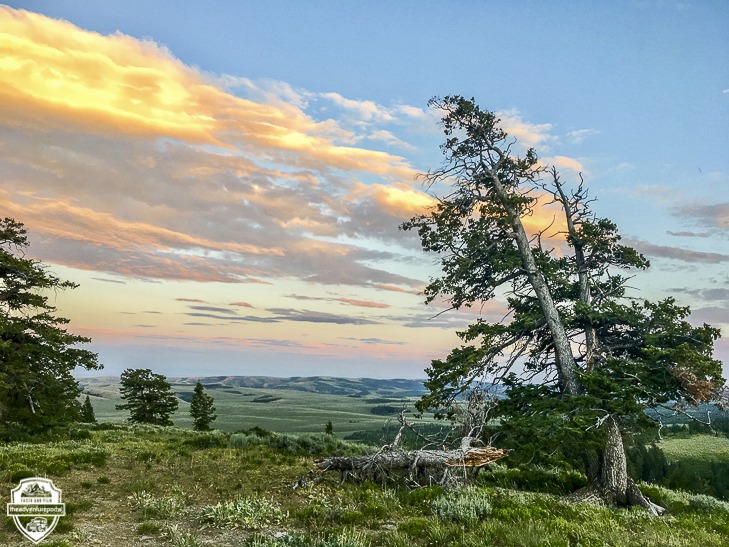 Day 8 camp coordinates: 41.5178, -111.4525. This was our last night camping . All of the pre-planned campsites for day 8 were taken, so we drove on and set up camp after 7 pm. It was a beautiful spot overlooking Arbs Basin in the Uinta-Wasach-Cache National Forest. We drove 156 miles that day.
Day 9: We continued on through the Uinta-Wasatch-Cache National Forest toward Garden City and our final destination, Bear Lake.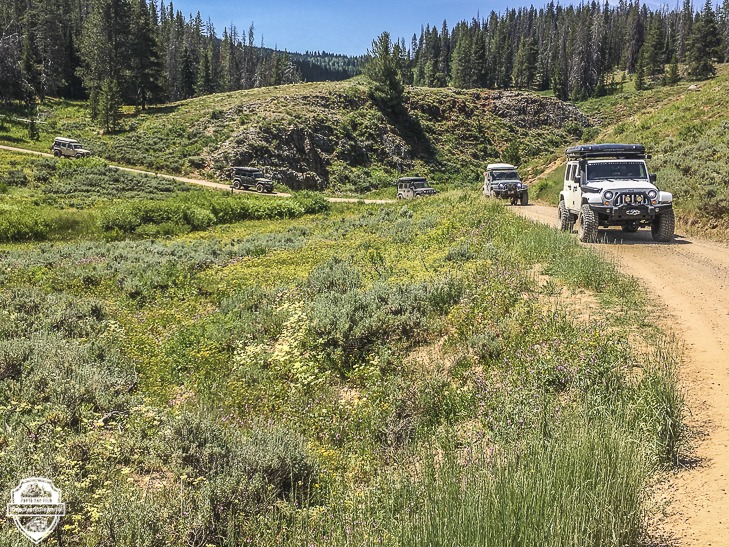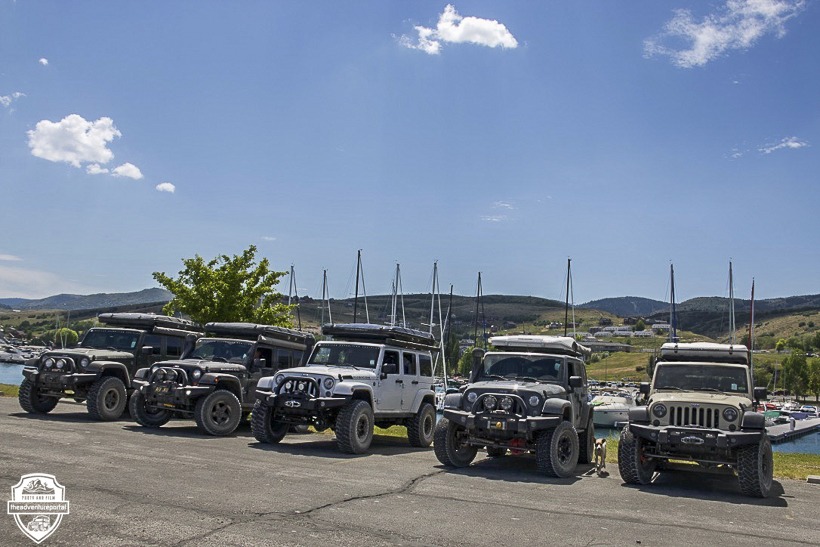 At Bear Lake we had lunch, took a dip, then drove on to Logan to find a hotel. We were done. We had completed the Utah Backcountry Discovery Route. This was a truly memorable trip, not only for the amazing scenery, but for the good times had with the other members of the group.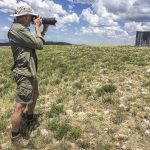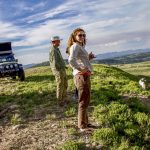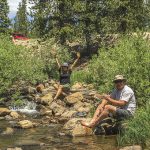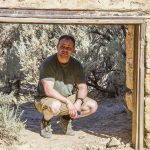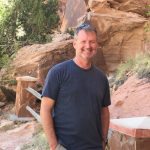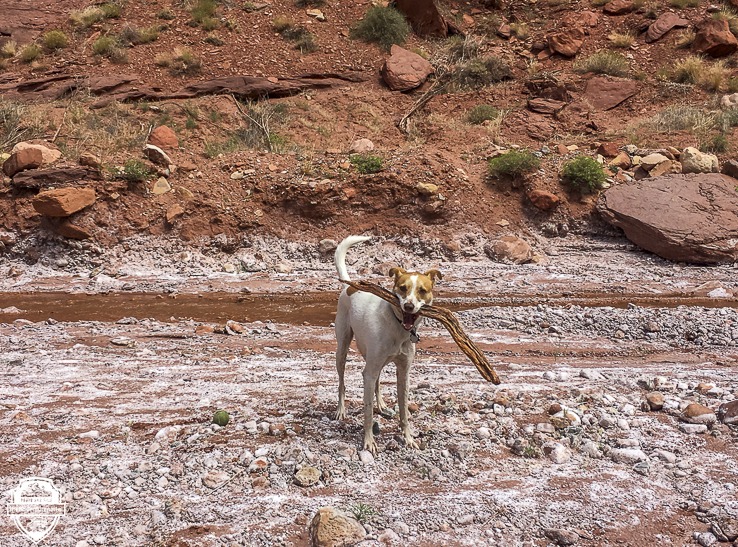 We had a blast, rolled with the punches and had an experience that was truly out of the ordinary. All of the Backcountry Discovery Routes are mapped out by Butler Motorcycle Maps, and are written up, along with a downloadable gpx file on ridebdr.com. Butler Motorcycle maps not only map out the entire route, but break it down into day by day sections with info on the elevation, GPS waypoints and points of interest.
For the story behind this trip check out October's issue of Outdoorx4. I will also be publishing a TAP gear write-up of the products taken on the UBDR. If I leave you with anything, I hope that it is with a strong desire to plan a backcountry trip of your own. I hope you enjoyed this photo journal through Utah. Get out there and TAP into Adventure!
Special Thanks to:
To tag along on the Colorado BDR Trip, CHECK HERE