The Light Weight Shell Campers category has deservedly received a lot of attention in the past couple of years. The brands below show that today the consumer has a solid selection of quality built and designed brands to choose from. The lightweight camper category fills the middle ground between simple Shell/RTT set ups and traditional bigger and heavier Slide-in style truck campers.
Elevated sleeping area, comfortable RTT style bed, standing room, plenty of storage space and the ability to carry adventure toys on the roof provide an efficient and comfortable adventure platform.
____________________________________________________________________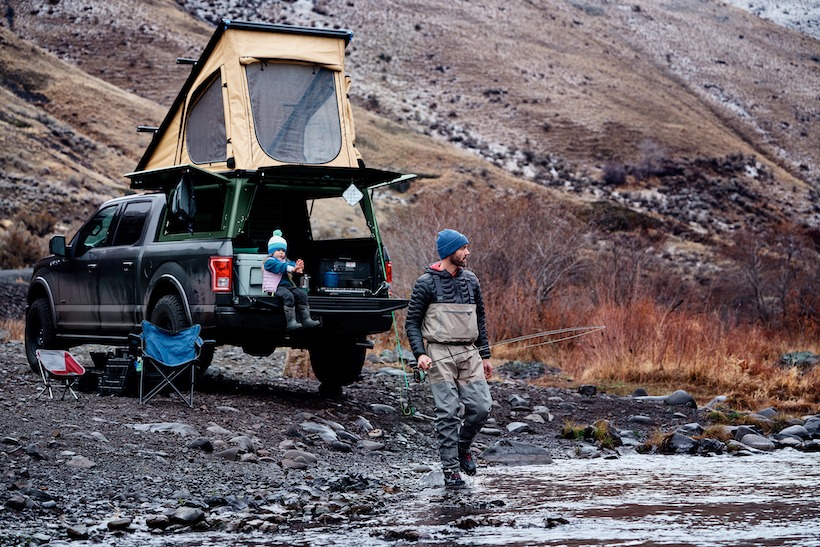 At Super Pacific we want to spend more time in the wild, chasing our passions. We think you do too.
Our Switchback™ Adventure System sets you up to hit the road when the bell rings on Friday. Find your spot and set up your camp in mere minutes. Whether you drive a truck or an SUV there are plenty of ways to customize your set up for your unique pursuits. When not in use, your gear stows quickly in our streamlined hardshell and keeps your vehicle fully functional during the work week. Once your system is dialed in it's just a matter of loading the cooler and you're on the road.
The Switchback™ X1 combines the comfort of a hard shell rooftop tent, the versatility of an integrated gear mounting system, and the security of a commercial-grade truck canopy rolled into one ultra-light camping package. Think of it as your trusty side-kick for wild adventures big and small.
SuperPacificUSA.com Tel: 971 357 2513 [email protected]
___________________________________________________________
Alternative Light Weight Campers:
Go Fast Campers Tel: 406 200 8269 [email protected]
AT Overland – Tel: 877 661 8097
Snap! Outfitters – [email protected]
Vagabond Outdoors – Tel: 707 750 5236 [email protected]
Four Wheel Campers – Tel: 530 666 1442 [email protected]
Camp King Industries – Tel: 970 846 1000 [email protected]
Overland Campers – Tel: 307 314 4456 [email protected]
Ursa Minor Vehicles – Tel:619-424-9030 [email protected]
Alu-Cab – Tel: 908 454 6973
__________________________________________________________________________
Check out The Ultimate Resource Guide to Vehicle Supported Adventure